The Boys' Antony Starr Might Be Spending Too Much Time In Character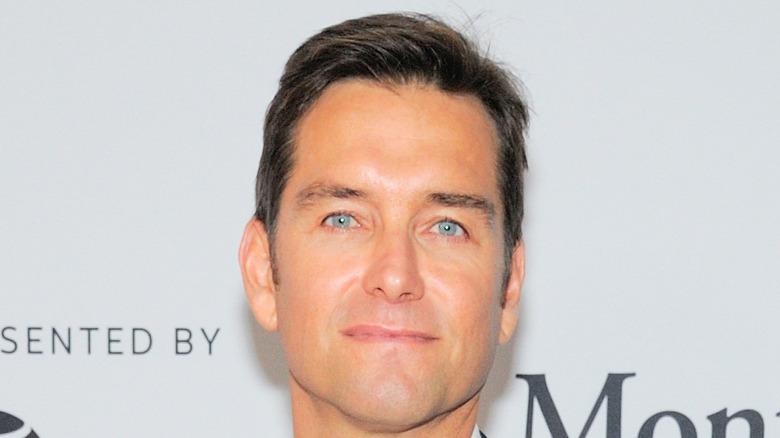 Ron Adar/Shutterstock
New Zealand-based actor Antony Starr is known for his work in movies like 2004's "Without a Paddle" and 2012's "Wish You Were Here." He's also worked on popular TV series including "Outrageous Fortune," which was released in 2005, and most recently, the Amazon series "The Boys."
"The Boys" takes place in a universe where those with powers are considered superheroes, but not all superheroes are on the side of justice. So a group of renegades set out to rid the world of the corrupt and misguided superheroes who cause more harm than good. Starr plays the character Homelander, who just so happens to be the show's number one antagonist.
To the public, Homelander is a kindhearted, powerful hero and a patriot through and through. However, when he's not in the spotlight, his secrets come out. He becomes someone whose only target seems to be the fame and glory sought out by the Seven, the superhero group owned by the corrupt and greedy corporation Vought International.
Starr's character on "The Boys" is one that enjoys getting into trouble, and there's no doubt that it takes a lot of practice and work to get into the mindset of Homelander. Sometimes, though, Starr gets so into the role that he might be spending too much time in character as Homelander.
Antony Starr was arrested while filming a movie in Spain
While in Spain filming a new movie, Antony Starr was arrested at a bar for assaulting 21-year-old chef Bathuel Araujo (via Daily Mail). Starr was thrown out of the bar and arrested after punching Araujo in the face twice and smashing a glass in his face.
Starr was offered the option to avoid serving jail time if he paid €4,000 within 72 hours, and after a quick trial, he was given a 12-month suspended prison sentence. A court official went on to provide clarification, saying, "His prison sentence is being suspended on the condition that he doesn't commit another crime in two years and pays the compensation in the next 72 hours."
The name of the bar in which the incident occurred hasn't been released, but according to police and Araujo, Starr was intoxicated at the time of the assault.