Will Sees Monsters In New Stranger Things 2 Poster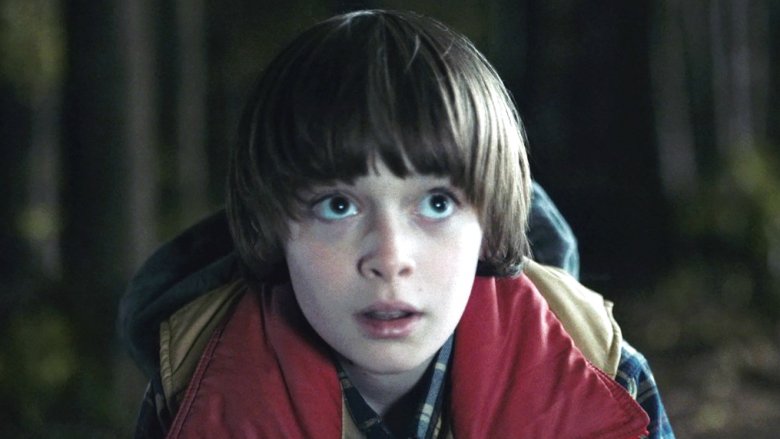 There's a new evil lurking above Hawkins, and it definitely means big things for Stranger Things 2.
Netflix revealed a new poster for the upcoming season and unlike previous posters, it's not a throwback to a specific horror movie from the '70s and '80s. It does, however, seem to be heavily inspired by Steven Spielberg's Close Encounters of the Third Kind.
In the poster (below), we see Will Byers (Noah Schnapp) standing at his doorway while the dreaded Shadow Monster appears in the red sky. As we've seen in the trailers, there seems to be a connection between Will and the creature. The Comic-Con trailer hints that the monster doesn't want to hurt Will, but definitely wants to hurt everyone else. 
It brings up an interesting question: is it Will who will become the villain of season 2? A few months back, showrunner Ross Duffer said that the primarily villain for the rest of the series will be introduced this season. "I don't know if I want to give away more, but I will say that the threat that is introduced this season is something that will carry over for more than just this season," he said. "So it will become sort of our main villain, shall we say, for the show."
Stranger Things 2 arrives Oct. 27. Until then, find out everything we know about the new season so far.