SAG-AFTRA Will Investigate Riverdale Set After KJ Apa's Car Crash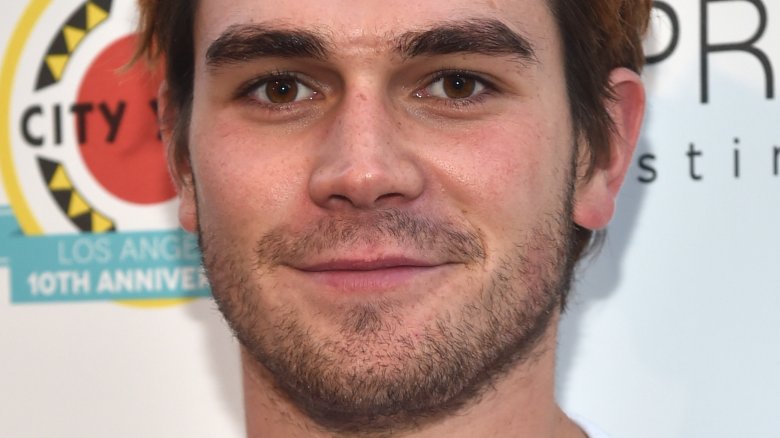 Getty Images
The Screen Actors Guild‐American Federation of Television and Radio Artists (SAG-AFTRA) is conducting an investigation into the working conditions for performers on the set of the hit CW drama series Riverdale. The decision comes shortly after news broke that KJ Apa, who plays Archie Andrews on the show, was involved in a car accident.
Following a work day that Warner Bros. Television has indicated lasted a little over 14 hours, Apa, just 20 years old, fell asleep behind the wheel of a rental car and crashed into a lamp post. SAG-AFTRA, which provides representation to actors, radio personalities, recording artists, singers, and other media professionals, is planning to dispatch a team to the Vancouver, Canada set in light of this incident. 
"This is an extremely troubling situation and we are deeply concerned about the safety of performers on the Riverdale set," a spokesperson for SAG-AFTRA told TheWrap. "We are sending a team to Vancouver to review the circumstances surrounding safety issues affecting performers on this production."
Warner Bros. released a statement on Thursday indicating that other transportation and accommodation options were available to all Riverdale actors, Apa included, and that his accident could have been prevented. "First and foremost, we are extremely grateful that KJ Apa was uninjured during his recent accident. Secondarily, we want to specifically address the characterization that conditions on the set of Riverdale are of concern. We have a large cast of series regulars, and our actors do not work every day," the statement reads. "KJ has repeatedly been informed about making production aware if he is tired or feels unsafe, and if so, either a ride or hotel room will be provided for him."
Dangerously long hours on sets have been a complaint from Hollywood crews for years. Devastatingly, they have even been the cause of a few deaths. Pleasantville camera assistant Brent Hershman was killed in 1997 after he fell asleep behind the wheel of his car and slammed the automobile into a pole, just like Apa had done. Hershman reportedly worked a 19-hour day on the day he died, which had been preceded by four 15-hour days. 
Longmire crew member Gary Joe Tuck also fell asleep while driving, rolling his car onto a New Mexico highway following a shift that lasted a total of 18 hours (from 9 a.m. to 3 a.m.). After his passing, Netflix and Warner Horizon Television set up charter buses to transport crew members to and from remote locations to keep them safe. However, according to Deadline, crew members were hesitant to give their names in quotes for fear of networks thinking they were complaining about working conditions and subsequently blacklisting them. 
Production on Riverdale was previously said to continue as normal, but it remains unclear how (or if) the SAG-AFTRA on-set investigation will affect filming moving forward. We'll update you as we know more.
Until then, take a look at how the Riverdale cast stacks up to their comic book counterparts.