Warner Bros. Responds To Riverdale Star's Late-Night Car Crash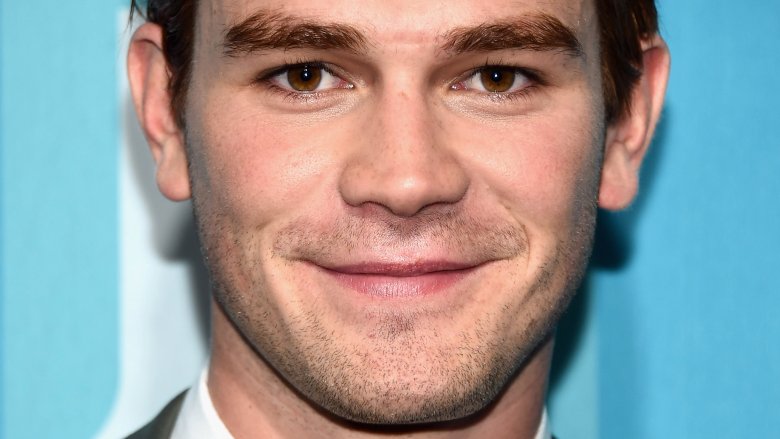 Getty Images
Warner Bros. Television is thankful that Riverdale star KJ Apa wasn't seriously injured in his recent car crash en route from the show's set in Vancouver, Canada. 
Hours after details about the actor's late-night accident, in which he crashed into a lamp post after falling asleep at the wheel following a 16-hour shoot, the company has issued a full statement addressing in the incident (via Deadline). The company is relieved that Apa, who plays Archie Andrews on the show, wasn't hurt and that production on the hit drama series can continue. However, it also stresses the importance of safety concerns and working conditions. 
WBTV clarified that while Apa did have a long day on September 14, just before the crash took place, he had a lighter schedule the day before. The company's statement also emphasized that Apa had other options than driving home on his own if he felt too tired to do so safely, and stated that Apa wasn't taken to a hospital, as previous reports indicated. 
Overall, it appears the company wants Riverdale fans (and everyone else) to know that Apa's accident could have been avoided. 
Here's WBTV's statement in full: "First and foremost, we are extremely grateful that KJ Apa was uninjured during his recent accident. Secondarily, we want to specifically address the characterization that conditions on the set of Riverdale are of concern. We have a large cast of series regulars, and our actors do not work every day. On the day of the accident, KJ worked 14.2 hours. The previous day he worked 2.5 hours, and the day before that he worked 7.7 hours. KJ has repeatedly been informed about making production aware if he is tired or feels unsafe, and if so, either a ride or hotel room will be provided for him. The accident occurred last Thursday. Additionally, it is untrue that KJ was taken to the hospital. He was treated by first responders on the scene and released by them. We also sent a doctor to his home later that same day for a follow-up to confirm his well-being."
Joining Apa on the series are Camila Mendes as Veronica Lodge, Madelaine Petsch as Cheryl Blossom, Ashleigh Murray as Josie McCoy, Marisol Nichols as Hermione Lodge, Madchen Amick as Alice Cooper, Skeet Ulrich as F.P. Jones, Casey Cott as Kevin Keller, Mark Conseulos as Hiram Lodge. Luke Perry also stars as Fred Andrews, but the character's fate is currently hanging in the balance after the intense season one cliffhanger.
Riverdale is set to return for its second season on October 11. For now, find out how the cast of Riverdale should really look.