Here's Where You Can Stream 2003's The League Of Extraordinary Gentlemen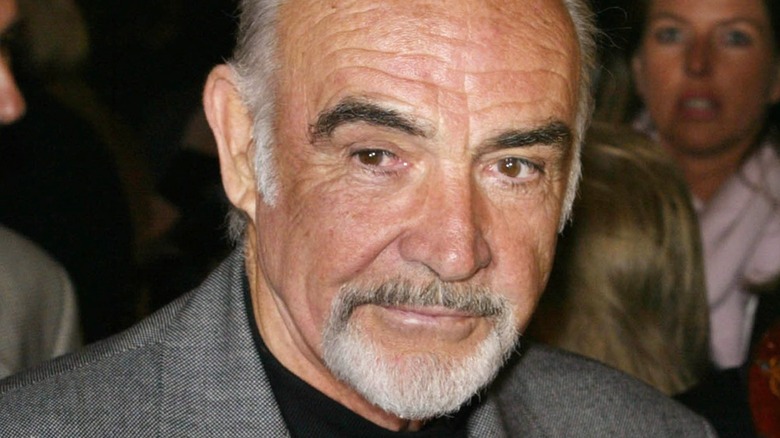 Kurt Vinion/Getty
We may receive a commission on purchases made from links.
In a world where multiverse-spanning crossovers are the norm, it's interesting to see how other films tried pulling these ideas off before becoming commonplace in major franchises like the MCU. It's hard to find a film that did it with quite the scale as 2003's "The League of Extraordinary Gentlemen." Based on the comic series by Alan Moore ("Watchmen," "Batman: The Killing Joke") and Kevin O'Neill, the film tells the story of a band of Victorian-era heroes from various works of literature who team up for a special mission. The film, helmed by "Blade" director Stephen Norrington, featured then-rising star Shane West, "La Femme Nikita" alum Peta Wilson, and a line-up of notable early '00s actors, including Stuart Townsend, Richard Roxburgh, and Jason Flemyng. The 20th Century Studios feature is also notable as it would be legendary James Bond actor Sean Connery's final live-action film appearance before retiring. Notoriously, Connery hated working on the film and came to blows with Norrington on multiple occasions (via Entertainment Weekly).
Despite earning nearly $180 million on a $78 million budget (via The Numbers), "The League of Extraordinary Gentlemen" was panned. Today, it holds a 17% Tomatometer and 44% audience score on Rotten Tomatoes. An October 2003 review from the BBC noted at the time, "Destined to go down in the history books as the 'Heaven's Gate' of superhero flicks, this is nothing more and nothing less than an extraordinary waste of time and money."
Nowadays, the film is not widely remembered. But, in bringing together so many characters from the Invisible Man to Captain Nemo to Dorian Gray, "The League of Extraordinary Gentlemen" feels more at home in today's pop culture climate than it did back in 2003. And finally, there's a place where it's streaming for all to see.
You can stream this 2003 Sean Connery flick a few different ways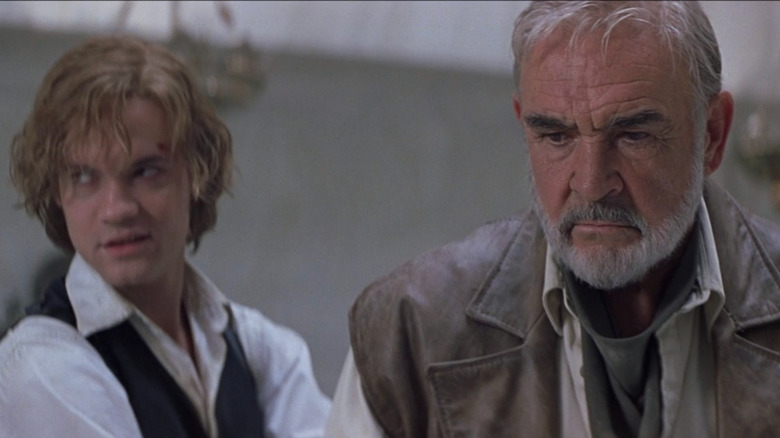 20th Century Studios
"The League of Extraordinary Gentlemen" is currently available on the Disney-owned streaming platform Hulu. Additionally, the film has also been available to watch on HBO Max. The 2003 Sean Connery action flick is still available to watch on both platforms, in addition to it being available to stream through a $3.99 rental purchase of the title on Amazon Prime Video, YouTube, and the like. If you're watching through HBO Max, you can check the movie out at any subscription tier. However, if you're opting for Hulu, you will be required to invest in the HBO Max add-on for your subscription. While it may seem like an odd place to add the film given its access elsewhere, there might be a special reason as to why it is still available on Hulu.
According to a mid-May 2022 notice from The Hollywood Reporter, 20th Century Studios is planning to reboot the comic series for Hulu following several failed attempts over the years. While no set release date has been revealed for the project at the time of the announcement, we do know part of the creative team behind it. Don Murphy, who was a producer on the 2003 adaptation, will be back producing the project alongside producing partners Susan Montford and Erwin Stoff. Helming the screenplay is Justin Haythe, best known for writing "Revolutionary Road," "The Lone Ranger," and "Red Sparrow." No plot details have been revealed as of yet either, but THR reported the film will stick more closely to its comic book source material than the 2003 film.