Sony Chairman Confirms What We Suspected About Will Smith Oscars Slap Halting Bad Boys 4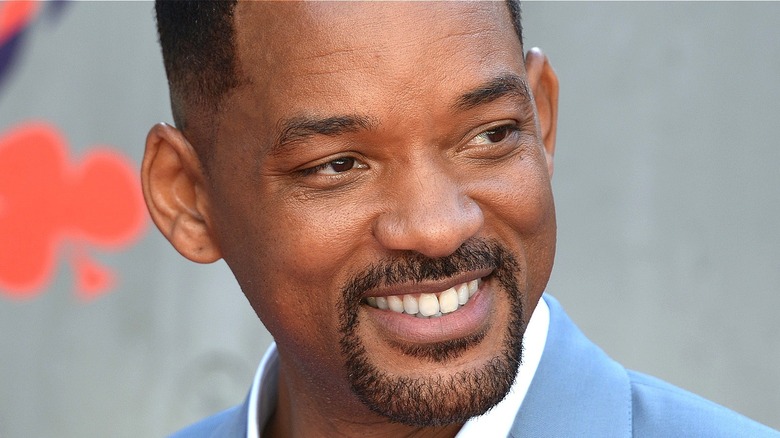 Anthony Harvey/Getty
Ever since Will Smith's Oscar slap heard around the world, fans of the actor have been waiting and wondering what the exact extent of the fallout would be. Notably, many commentators have been divided over the film star's violent outburst towards comedian Chris Rock. Regardless of the way many people feel, however, the very public nature of the incident has resulted in a rather large shadow being cast over Smith's career.
Less than a week after the Academy Awards, Netflix became the first to quietly pause "Fast and Loose," in which Smith was set to star as a crime boss who loses his memory and slowly discovers the double life he was leading as a CIA agent and crime kingpin (via The Hollywood Reporter). A second hit came on April 21, when Bloomberg journalist Lucas Shaw reported on Twitter that plans for "Bright 2" were being shelved in a decision that was reportedly "unrelated to the [Oscars] incident." Interestingly, Bloomberg also reported that Smith's nature series "Pole to Pole" was still planning to proceed, but wouldn't begin shooting until the fall.
Unfortunately for Smith, this quickly appeared to become a fairly common occurrence. "Emancipation," Smith's film with Apple TV+ was widely expected to be released in 2022. However, Variety reported in early May that it has also been delayed, and is now looking at a 2023 release. Understandably, all of these behind-the-scenes moves have left many fans wondering about the fate of the next "Bad Boys" film.
A new statement from an executive at Sony Pictures Entertainment is finally shining light on the subject.
Tom Rothman hints that Bad Boys 4 will continue as planned
According to The Hollywood Reporter, Will Smith had already received 40 pages of the script for "Bad Boys 4" before the Slap, and the film was considered to be in active development. Directly after the incident, THR sources indicated that a pause seemed likely. However, in the months since the Oscars, we haven't heard much about the planned project. 
In a new interview with Deadline, Sony Pictures Entertainment's Motion Picture Group Chairman Tom Rothman appeared to confirm that things are still moving forward. In fact, Rothman dismissed THR's previous report. "That was inaccurate," Rothman said. "That movie's been in development and still is. There weren't any brakes to pump because the car wasn't moving."
Compared with Jerry Bruckheimer's tepid response this month when asked about the future of "Bad Boys 4" (via CinemaBlend), this news has to make fans of the franchise feel a little relieved. And, if anything, Smith would actually appear to have Rothman in his corner. After addressing the plans for the production in his interview with Deadline, Rothman said, "I've known Will Smith for many years, and I know him to be a good person. That was an example of a very good person having a very bad moment, in front of the world." Most notably, the executive also emphasized that he believes in "forgiveness and redemption."
If we're to believe what Rothman is saying, it sounds like we could get an update on the film's development soon. Before long, we could be well on our way to seeing the saga of Detectives Mike Lowrey (Will Smith) and Marcus Burnett (Martin Lawrence) continue on the big screen.