The Surprising Family Connection Titus Welliver Has With Bosch - Exclusive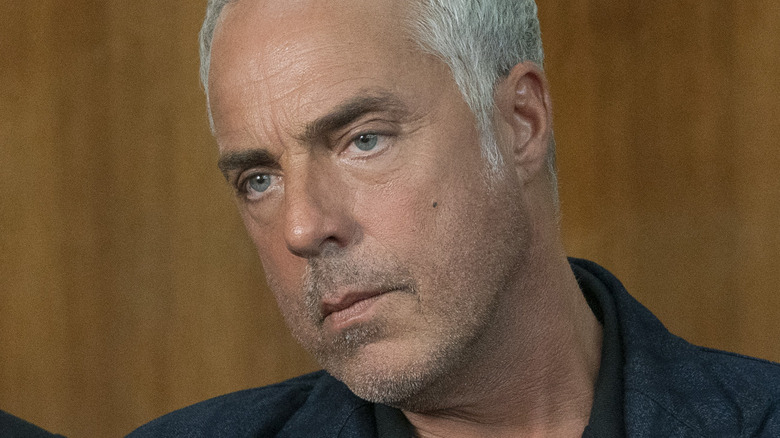 Tyler Golden/Amazon Freevee
Whether you're reading one of author Michael Connelly's 20-plus different "Bosch" novels, watching Amazon Prime Video's "Bosch," or jumping into Amazon Freevee's "Bosch: Legacy," the myriad complications in the family life of Detective Hieronymous "Harry" Bosch (Titus Welliver) are quite obvious. Although the character enjoys a close relationship with his daughter, Maddie (Madison Lintz), the other members of his family are a very different story. 
Sadly, much of the inspiration for Bosch's work in law enforcement comes from his time spent in orphanages and foster homes in the aftermath of his mother's murder. As if that isn't already sad enough, Bosch also struggles to reconcile his difficult upbringing with the posh life lived by his absent father, a wealthy, long-since deceased defense attorney.
In Season 1, Episode 8 ("Bloodline"), "Bosch: Legacy" jumps back in time to show audiences the first meeting between Bosch; his long-lost father, J. Michael Haller Sr. (Clint Jordan); and his younger half-brother, J. Michael "Mickey" Haller Jr. (Ettore James Baccari). Although these characters are technically only credited on IMDb as Father and Son, dedicated readers of Michael Connelly's novels will instantly recognize the younger Haller as the protagonist from "The Lincoln Lawyer" novels. 
However, it should be noted that Mickey Haller's brief appearance is not the only family connection at play in this scene. In an exclusive interview with Looper, Titus Welliver explained the ins and outs of Eamonn Welliver's time as Harry Bosch.
All of Titus Welliver's children have appeared in Bosch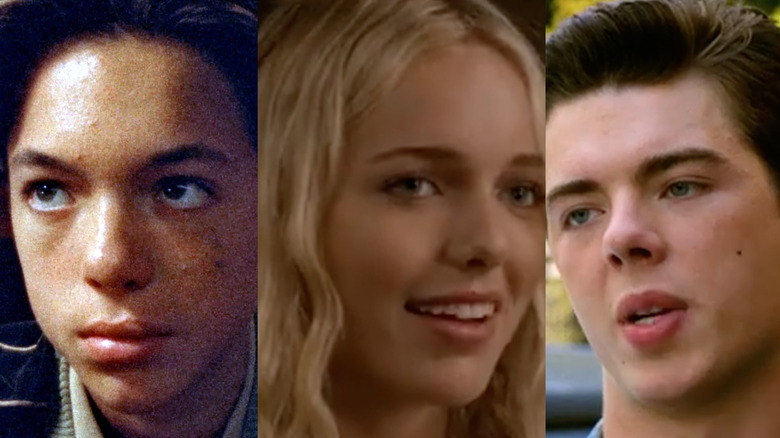 Amazon Studios
If Eamonn Welliver, the actor playing the 20-year-old version of the title character, looks familiar to you, that's because you're seeing the family resemblance to his father, Titus Welliver. Notably, this isn't the first time a child of the lead actor has played a role in the "Bosch" franchise. 
Eamonn's younger brother, Quinn, plays the role of an even younger version of Harry Bosch in four episodes of the original series. When it came time for the spin-off, however, the Wellivers decided to shake things up a bit. "We were looking at the timeframe and age and where it would be," Titus Welliver said. "My eldest son, Eamonn, is also an actor and bears a strong resemblance to me, except he's a bit taller than I am."
Whereas Quinn Welliver's time as Bosch portrays the difficult years in the aftermath of his mother's murder, Eamonn Welliver's Bosch offers insight into how the character's non-existent relationship with his father inspires him to dig deeper into his latest case. "That'll be a really interesting, fun scene for the audience to see," Titus Welliver said. "It does give us a little look back ... We get a glimpse into [the fact] that he's always been this guy with the same intensity and attitude about right and wrong."
Interestingly, Welliver also teased the possibility of more flashbacks in future seasons, telling Looper, "I was very proud of [Eamonn] and look forward to seeing him coming back for some more flashbacks."
Welliver's daughter, Cora, has also appeared in brief roles in both series. Most recently, Cora Welliver portrays Sam the Dog Walker in "Bosch: Legacy" Season 1, Episode 4 ("Horseshoes and Hand Grenades"). 
"Bosch: Legacy" is available for streaming on Amazon Freevee (formerly IMDb TV).