Squid Game Creator Is Gearing Up To Parody His Own Success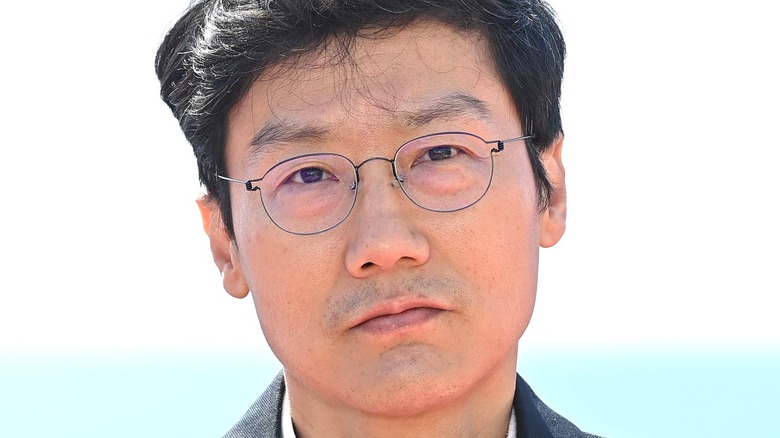 Pascal Le Segretain/Getty
Few shows in recent years have become as unexpected a phenomenon as "Squid Game." With its themes of inequality and socialized violence clearly resonating with audiences around the world, the series not only made green tracksuits and white Vans a look (via The Guardian), but it also further established South Korean film and television as among the world's most daring and radical. Considering what a global cultural touchstone it has become, it is difficult to believe that the project sat in creator Hwang Dong-hyuk's drawer for seven years because no studios were interested (via Deadline). And given the viewership records "Squid Game" smashed, greenlighting a second season is a clear no-brainer for Netflix.
Hwang has recently dropped some good news and some bad news for fans of his work. The bad news is that while Hwang and Netflix are indeed moving forward with Season 2 of "Squid Game," it likely won't be hitting screens until 2023 or even 2024. The final moments of Season 1's finale had viewers pumping their fists as protagonist Gi-hun (Lee Jung-jae) resolved to bring down the mysterious organization that lures indebted people into deadly games for sport. A year-plus is a long time to wait for the Front Man (Lee Byung-hun) and company to get their comeuppance.
So yes, we'll all have to wonder for a good while longer. But here's the good news ...
Hwang Dong-hyuk is also working on a satire of Squid Game's success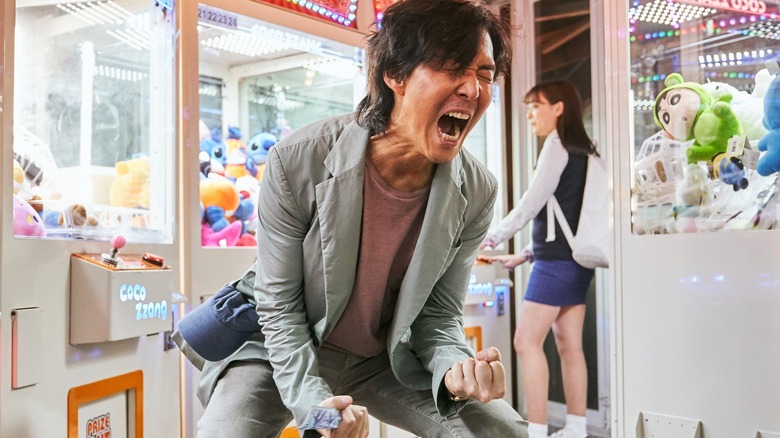 Noh Juhan/Netflix
"Season 1's success has given me an immense amount of pressure," Hwang Dong-hyuk told Deadline, "and I am having nightmares about the reception for Season 2 not being so good." Rather than let that anxiety paralyze him, it seems as if he's decided to turn it into a show of its own. Dubbed "The Best Show on the Planet," it will satirize the way in which "Squid Game" became such an overnight success.
Though details about "The Best Show on the Planet" are sparse, and Hwang insisted that the concept is still in its very earliest stages, it will be fascinating to see what the auteur writer and director comes up with. "Squid Game" had plenty of darkly comic moments, and though most of Hwang's film and television work has been of a dramatic bent, he is no stranger to comedy. His 2014 film "Miss Granny" — itself a comedic commentary on ageism and gender norms — was a huge box office success (via Korean Film News).
In addition to "The Best Show on the Planet," it has also been announced that Hwang has a film in development tentatively titled "Killing Old People Club," based on the work of novelist and philosopher Umberto Eco. As for "Squid Game," Hwang may be taking his time because, as he recently told Vanity Fair, "I want to ask the question, 'Is true solidarity between humans possible.'" Not exactly a light theme. Mix in having to come up with a whole new batch of new and horrific games, and you can see why he feels a bit under pressure.