Syfy Moves Happy! Premiere Date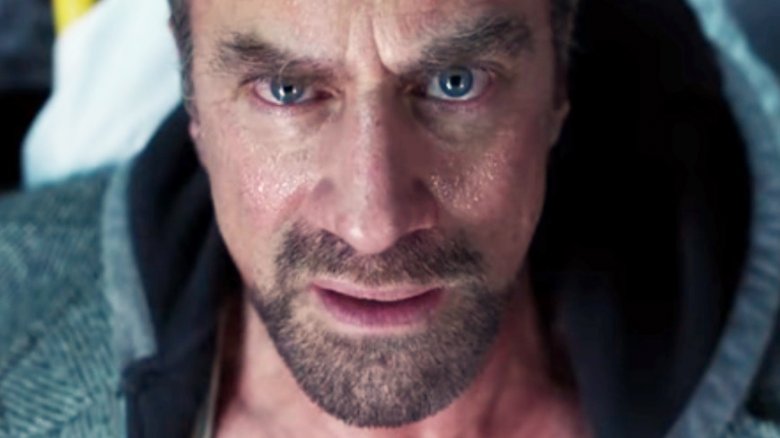 The latest news on Syfy's Happy! isn't as cheerful as you'd expect. 
Per Deadline, Syfy has pushed the premiere date of its upcoming series up back by one week. The half-live-action, half-animated show, which features Christopher Meloni and the voice of Patton Oswalt, will now hit the small screen on Wednesday, December 6. Syfy had previously set a November 29 premiere date for the hyper-strange fantasy series. 
Based on the Image Comics graphic novel by Grant Morrison and Darick Robertson, Happy! centers around Meloni's Nick Sax, a morally compromised former police officer turned alcoholic hitman who floats aimlessly through a world of duplicity, casual murder, uninteresting intimacy, and a ton of devil-may-care attitudes. Nick's life begins to pick up when he happens upon a pint-sized, perpetually positive (and imaginary) blue-winged horse called Happy, voiced by Oswalt. The actor takes over from Saturday Night Live alum Bobby Moynihan, who was previously attached but had to depart dude to his commitment to Me, Myself, and I, the sitcom that airs on CBS. 
Morrison, who serves as an executive producer on the series, explained the premise to Entertainment Weekly earlier this year: "One night, a hit goes wrong, and Nick wakes up with a tiny blue horse on his chest. The horse announces that he's a little girl's imaginary friend, and only Nick Sax can save her, because he's the only other person who can see the imaginary friend, whose name is Happy—Happy the Horse. So, that's our basic high concept. It's about the most cynical man on earth being teamed up with a ridiculously upbeat, optimistic little cartoon creature."
Patrick Macmanus of Marco Polo is on board as showrunner for the series, and is intent on bringing fans an adaptation of the comics that does justice to the original story. During the show's San Diego Comic-Con panel, Macmanus said that "the major touchstones are all in there," and that when fans of the comic watch the series, he goes they feel that the creatives "expanded" on the source material "in an elegant way." Happy! executive producer Brian Taylor added, "Honestly, I think there's a new kind of show that you're going to start seeing on Syfy, and hopefully this is one of those shows."
Happy! joins a pair of upcoming Syfy shows, including the paranormal dramas Ghost Wars and Superstition. The series will premiere back-to-back on October 5 and 6. Returning series on the network are Channel Zero's second installment, No-End House, which will air on September 20; season four of Z Nation that's set premiere on September 29; and the second season of Van Helsing, which is slated for an October 5 debut. 
As we wait to finally see Happy! ourselves, take a look at some of the other television shows that will seriously impress you this year.