Daredevil's Vincent D'Onofrio To Star In Paranormal Syfy Series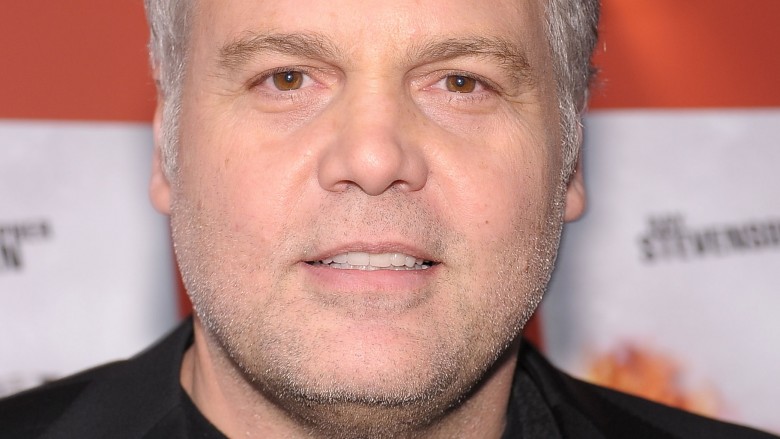 Getty Images
Wilson Fisk will be hunting down ghosts for his next role. According to The Hollywood Reporter, Daredevil star Vincent D'Onofrio is set to appear in the upcoming Syfy series Ghost Wars from Continuum and Van Helsing's Simon Barry.
The show will follow Victorious' Avan Jogia as local outcast Roman Mercer, who has to overcome the prejudices of his Alaskan town and his own personal demons to harness his repressed psychic powers and save everyone from the evil haunting the town. D'Onofrio leads a cast that also includes Kristin Lehman (Motive), Kim Coates (Sons of Anarchy), and Meat Loaf (Fight Club).
D'Onofrio, a star who probably looks pretty familiar, has an extensive resume ranging from Full Metal Jacket to Law and Order: Criminal Intent to Jurassic World. There is no word yet on who the actor will play, but his history of only signing on to intense, epic TV shows definitely spells good things for the ghostly series.
"Ghost Wars is not just a contemporary homage to classic psychological horror, it's also an opportunity to tell stories about human politics and how we shape our beliefs and lives based on our individual perspectives and biases," Barry said in a statement. "Science, humanism, religion and the paranormal all get a seat at the table. I'm grateful that [Nomadic Pictures co-chairmen] Chad Oakes and Mike Frislev have assembled such a wealth of talent, both in front of and behind the camera, to hopefully elevate this genre series beyond expectations."
There is no word yet on when Ghost Wars will premiere, but Deadline reports that it is expected to hit the air at some point in 2017.