Patton Oswalt Replaces Bobby Moynihan In Syfy's Happy!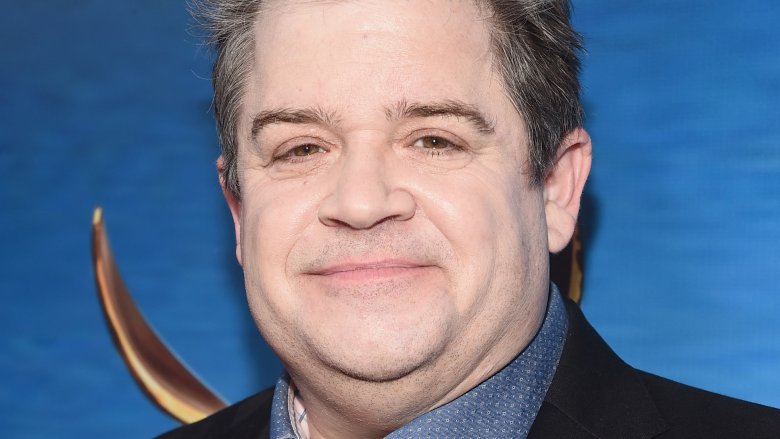 Getty Images
Syfy's Happy! has had a casting shake-up. According to The Hollywood Reporter, Patton Oswalt has replaced former Saturday Night Live actor Bobby Moynihan in the series, which is based on the Images Comics graphic novel from Grant Morrison and Darick Robertson.
Happy! focuses on Nick Sax (Christopher Meloni), an corrupt ex-cop turned drunk hitman, who is adrift in a world of casual murder, soulless sex, and betrayal. Things begin to turn around for him when he meets a tiny, incredibly positive, imaginary blue-winged horse named Happy. Oswalt will be lending his voice to Happy, replacing Moynihan, who had to depart due to scheduling issues with his CBS comedy series Me, Myself, and I.
"We asked him if he wanted to do it, and he was like, 'F*** yeah,'" executive producer Brian Taylor told the crowd at the show's San Diego Comic-Con Panel. "If you know Pat, this is right up his alley." Oswalt, who also has a live-action show coming to broadcast this fall with the NBC series A.P. Bio, has a lot of experience in voiceover work, voicing Remy in Ratatouille and lending his pipes to The Goldbergs, BoJack Horseman, Archer, American Dad!, and more.
Meloni, for his part, is excited to have an animated character as his co-star. The actor said that the experience of working with a cartoon is "fantastic," joking, "They're never late to set. They always know their lines. It's really kind of nice because you get to control the scene. I will say it's a luxury."
The series, which comes from Patrick Macmanus (Marco Polo) will draw heavily from the graphic novel on which it is based, with Macmanus saying that the book is the "spine" of the series. "The major touchstones are all in there," he said. "Hopefully you all feel like we expanded on it in an elegant way." 
While the series will touch on darker material than Syfy is known for, Taylor says that the network has been gung-ho about the show's potential. "Honestly, I think there's a new kind of show that you're going to start seeing on Syfy," he said. "And hopefully this is one of those shows."
Happy! does not have a premiere date yet. In the meantime, see some of the other shows that will blow you away this year.