Amber Heard's Testimony Addresses Those Shocking Aquaman 2 Role Rumors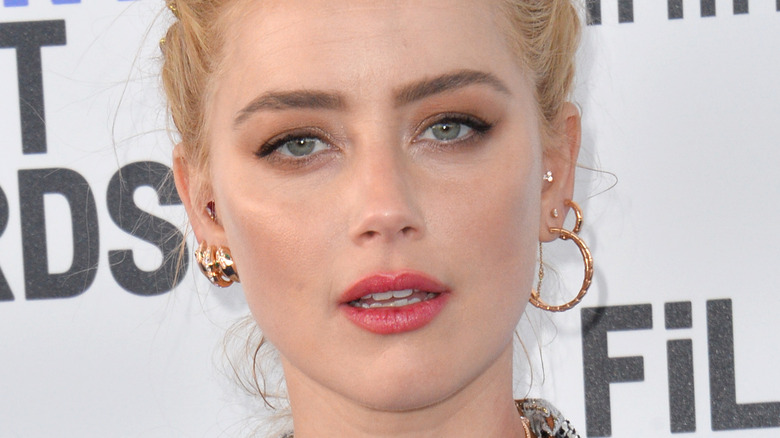 Featureflash Photo Agency/Shutterstock
Building off of 2016's "Batman v. Superman: Dawn of Justice," 2017's "Justice League" greatly expanded the scope of the DC Extended Universe and its roster of heroes. One such new addition was Arthur Curry, aka Aquaman (Jason Momoa), who introduced audiences to a brand new underwater corner of the franchise. Among the names that helped him accomplish this was Mera: the daughter of King Nereus (Dolph Lundgren), played by Amber Heard in both the Joss Whedon and Zack Snyder cuts of "Justice League" as well as the 2018 hit "Aquaman."
Considering how long Aquaman had found himself on the receiving end of jokes and jests from DC fans, one could imagine that a solo movie centered on the character would flop. However, that wasn't nearly the case, with the James Wan-directed feature earning over $1 billion at the worldwide box office and performing decently with general audiences and critics. Unsurprisingly, it didn't take long for Warner Bros. to get the ball rolling on a sequel, which has since taken the title "Aquaman and the Lost Kingdom" and the release date of March 17, 2023.
Naturally, the likes of Jason Momoa, Patrick Wilson (King Orm), and Yahya Abdul-Mateen II (Black Manta) have returned for the continuation, and Amber Heard is no exception. Although, it has recently come to light that previous rumors about the extent of her inclusion (via MovieWeb) aren't as far-fetched as once thought.
According to Heard, her role in Aquaman 2 has been greatly reduced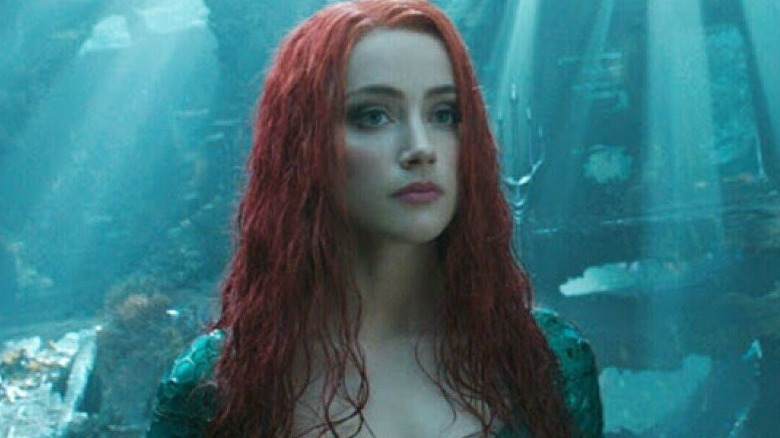 Warner Bros./DC Entertainment
Over the past several years, Amber Heard and her ex-husband, Johnny Depp, have found themselves locked in legal battle after legal battle. Each has accused the other of abusive behavior, and, unsurprisingly, studios haven't ignored such shocking allegations. For instance, Depp lost the role of Gellert Grindelwald in the "Fantastic Beasts" franchise, and he parted ways with Disney, leaving his rendition of Captain Jack Sparrow behind. As for Heard, she revealed on May 16, 2022, that Warner Bros. considered removing her from "Aquaman and the Lost Kingdom" altogether.
During her most recent testimony (via CBS News), Heard noted that she struggled to keep Mera in the "Aquaman" sequel. "I fought really hard to stay in the movie. They didn't want to include me in the film," she recalled, refuting a previous claim made by producer Peter Safran that Mera's presence in the film wouldn't be limited. Heard adds, "I was given a script. And then given new versions of the script that had taken away scenes that had action in it." At the end of the first "Aquaman" movie, Mera and Arthur successfully oust the conniving King Orm from power, ushering in a new era of peace in Atlantis.
We'll have to wait and see when "Aquaman and the Lost Kingdom" hits the big screen just how much screen time Mera and, by extension, Amber Heard, wound up with.