Black Mirror Fans Finally Got The News They've Been Waiting On For Years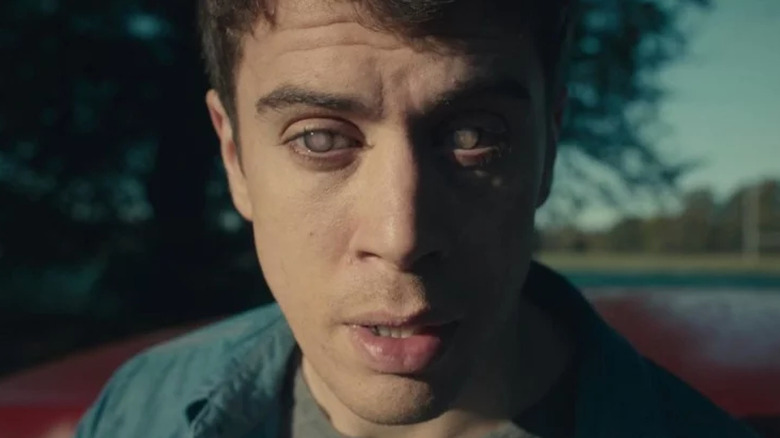 Netflix
In the last decade, Charlie Brooker's "Black Mirror" has delivered a collection of harrowing, thought-provoking parables about the dangers of technology — all with Brooker's signature dark wit. The series is a satire in the truest sense, set about 15 seconds in the future, which lends the whole anthology a fairly menacing sense of closeness. It first aired in the U.K. back in 2011, and immediately gripped audiences with disturbing moral dilemmas in episodes like "The National Anthem" and "White Bear."
The episodes only get more inventive with each new season, and each one includes some truly impressive cast members. Over the years, the likes of Bryce Dallas Howard, Jon Hamm, Benedict Wong, Hayley Atwell, Jesse Plemons, and Wyatt Russell have all starred on the critically acclaimed series. Netflix has also used "Black Mirror" as a canvass for experimentations with form; the interactive film "Bandersnatch" lets audiences choose what happens to main character Stefan (Ffion Whitehead) as he navigates his own near-future dystopia. 
All this is to say that "Black Mirror" is one of the most innovative shows that Netflix has to offer. Unfortunately, it's been offline for three years with its future very much in doubt.
Black Mirror Season 6 is on the way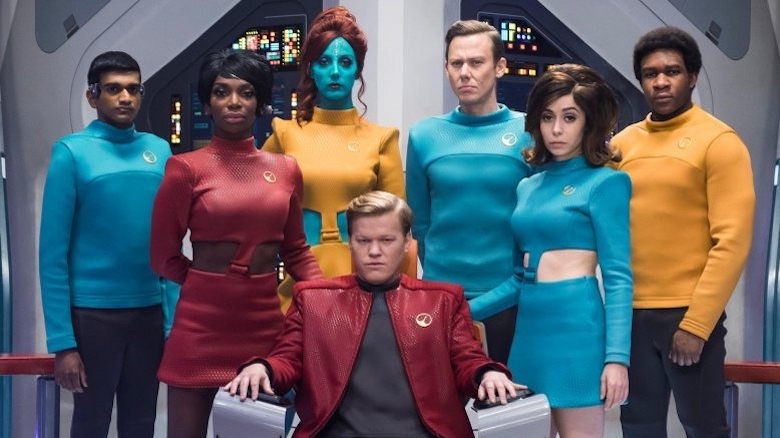 Netflix
Rejoice "Black Mirror" fans, because Season 6 is in the works at Netflix, according to a new report from Variety. It's been three years since audiences last lapped up Season 5, which only features three episodes in total — but they're some of the best stories that the series has to offer. After creator Charlie Brooker left the production company responsible for "Black Mirror," the series' future looked almost as bleak as the many twisted worlds it predicted. Fortunately, Netflix appears to have come to terms with Brooker, a possibility that seemed remote only weeks ago.
Variety notes that although a sixth season is on the way, the details about the new episodes and the actors involved are still being kept under wraps. That's not such a bad thing, since half the fun of "Black Mirror" is discovery. The outlet didn't reveal when the series will arrive on the streaming service, but it will contain more episodes than Season 5. Much like the previous season, the new episodes are reportedly bigger in scale and are almost like their own films.
The reason fans have been waiting so long for a new season is all down to a rights issue, because the show was purchased by the Banijay Group when it acquired the original owners, Endemol Shine Group. Thankfully, Netfflix has figured out a deal with Banijay Rights — so strap in for more "Black Mirror" in the future.