That '70s Show Is Spinning Off Into A New Decade On Netflix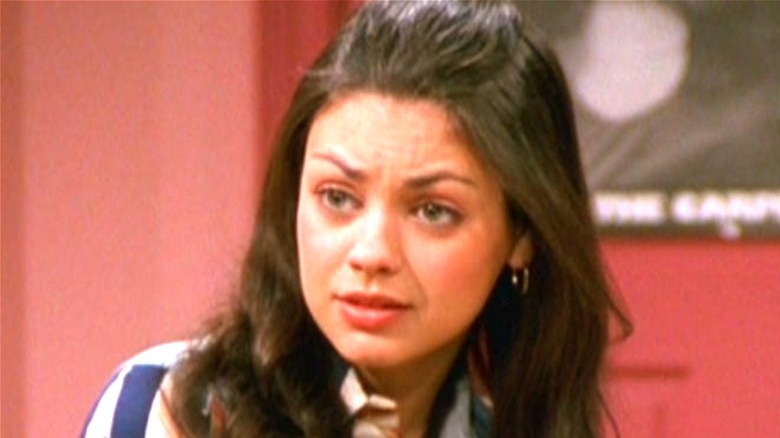 FOX
Sitcom fans will once again be saying "Hello!" to Wisconsin, as the creators of "That '70s Show" are creating a spin-off in a new decade for Netflix. According to The Hollywood Reporter, series creators Bonnie and Terry Turner are bringing "That '90s Show" to the streamer. Two cast members from "That '70s Show" have already signed on to reprise their roles, and the Turners are hoping more will show up for guest spots and cameos as the series develops.
This is not the first time "That '70s Show" tried to bring its alchemy to a different decade. Fox tried the spin-off "That '80s Show" in 2002, according to the World. That show was not directly tied to the world of "That '70s Show," except behind the scenes. It starred "Supergirl" star Chyler Leigh, Glenn Howerton of "It's Always Sunny in Philadelphia" fame, and "Joe Dirt" ingenue Brittany Daniel. It was, to say the least, not a hit.
Netflix has ordered 10 episodes of "That '90s Show," which will be multi-cam just like its predecessor. Here's what you can expect from the spin-off.
What to expect on That '90s Show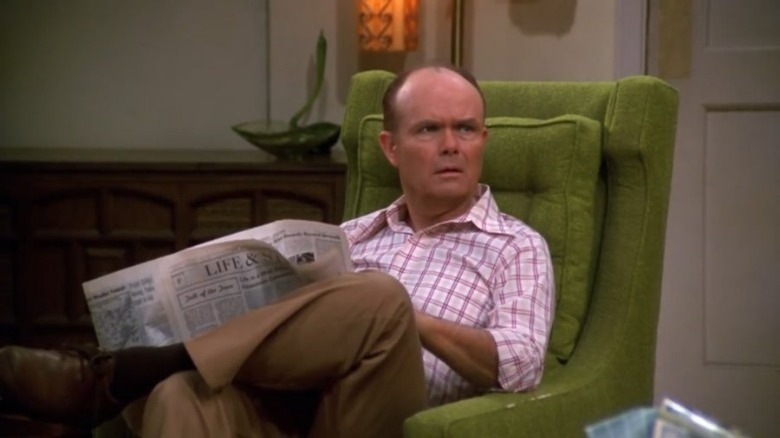 FOX
Netflix released an official description for "That '90s Show": "It's 1995 and Leia Forman, daughter of Eric and Donna, is visiting her grandparents for the summer where she bonds with a new generation of Point Place kids under the watchful eye of Kitty and the stern glare of Red. Sex, drugs and rock 'n roll never dies, it just changes clothes."
Putting aside the fact that Donna let Eric name their kid after a "Star Wars" character, we can glean some very useful information about the show. Kurtwood Smith (Red) and Debra Jo Rupp (Kitty) are definitely back. It would also make sense for Topher Grace (Eric) and Laura Prepon (Donna) to come back at least once, maybe to drop Leia off with Eric's folks. Grace has expressed interest in doing a reunion or revival of the show in the past, saying "I'd do it if no one ever saw it. Just 'cause it would be great to hang out with them for a week or something," in a Hollywood Reporter interview. 
It remains to be seen if other major cast members like Ashton Kutcher and Mila Kunis (who are now married in real life) as Kelso and Jackie, or Wilmer Valderrama as Fez, will appear. It is unlikely that Hyde will ever come back, as Netflix already gave Danny Masterson the boot from "The Ranch" amid his sexual assault allegations.