Who Plays Hoyt In Walker?
Jared Padalecki had big shoes to fill when he stepped in to take on the Walker mantle, but The CW's "Walker" has proven itself as a fan favorite in its short time on the air. The reimagining of the beloved Chuck Norris series continues to see success, with a prequel series already on the way. Much of this success has to do with Padalecki's performance in the lead role, but it also has much to do with the colorful cast of characters who fill out the ensemble.
One of the most interesting characters to appear in the first season of the rebooted "Walker" was that of Hoyt Rawlins. A charming yet roguish "lothario," Rawlins appeared in Season 1 of "Walker" as a friend of the titular hero, but one who ultimately finds himself on the wrong side of the law. This leads to a downfall, resulting in his tragic demise after a four-episode arc. Much of what made Hoyt such an exciting character revolved around the performance that brought the character to life. But who was the performer behind the role? Let's dive in and take a look.
Walker's Hoyt is played by Matt Barr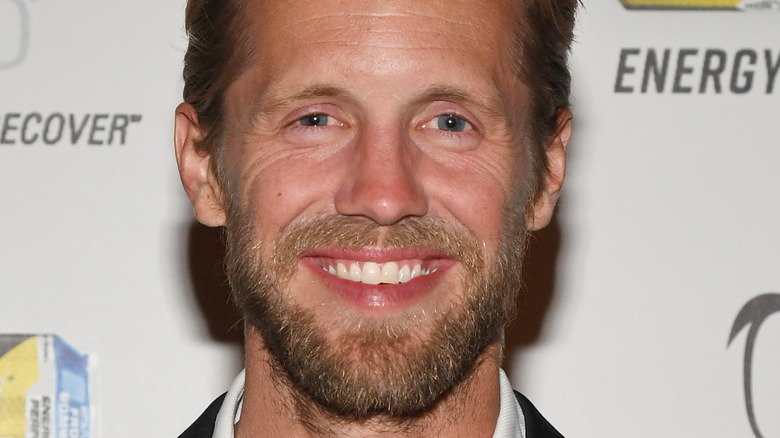 Ethan Miller/Getty Images
Hoyt from "Walker" is played by actor Matt Barr. Born in Allen, Texas, in 1984, Barr has been acting in Hollywood since 2004. One of three children born to Mike Barr and DeDe Barr (via TV Guide), Barr grew up playing football in The Lone Star State before setting his sights on the acting world in his teens. He received his first acting role as Zach Stanley in "Levelland" in 2003, and then moved to Los Angeles the following year to begin taking roles in film and television.
Barr has a number of notable credits to his name in addition to his role as Hoyt in "Walker." In fact, as of 2022, he has a total of 48 on-screen credits to his name on his IMDb page. To date, some of his most notable roles include performances in "Hatfields & McCoys," "Blood & Treasure," and "The Layover." He has appeared in other major film and TV franchises, including "ER," "American Pie," and "One Tree Hill," among other significant roles.
As for upcoming projects, it seems that Barr will continue to play Hoyt for the foreseeable future. Specifically, he is set to reprise the role in the upcoming prequel series "Walker: Independence," which is currently in production.