Walker: Independence - What We Know So Far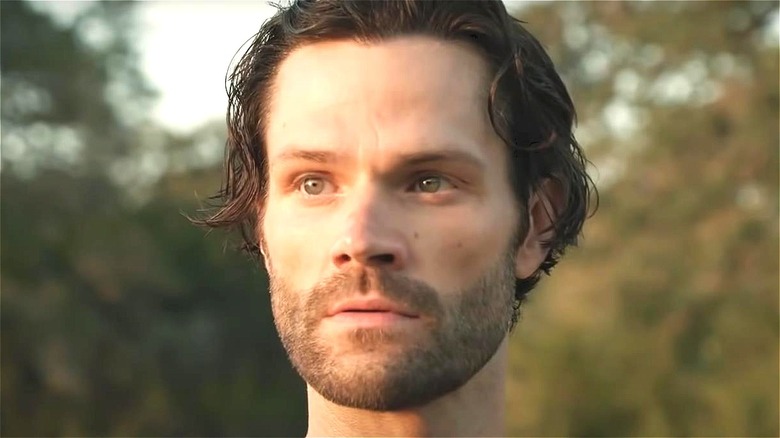 The CW/YouTube
It seems like only yesterday we were getting hyped about the arrival of Jared Padalecki's "Walker," but here we are with the show well into its second season, and proving a hit for The CW (per Entertainment Weekly). Itself a gritty reimagining of the beloved Chuck Norris action series from the 1990s, "Walker" pits Padalecki as the titular Texas law man who, this go 'round, is balancing a busy schedule of busting bad guys with trying to raise with his teenaged children sans their dearly departed matriarch.
Over its first season-plus on The CW, "Walker" has brought a new depth and pathos to the character, that its action-first predecessor had little interest in exploring. It has also proven a perfect post-"Supernatural" vehicle for Padalecki, who has more than proven himself to be a legit small screen leading man for the show, on which he's also serving as executive producer. 
In fact, it seems that Padalecki and the "Walker" creative team are so pleased with their work, they're about to expand The CW's Walker-verse via a brand new prequel series. Per Deadline, the new show will be called "Walker: Independence." Here's everything we know about it so far.
When will Walker: Independence be released?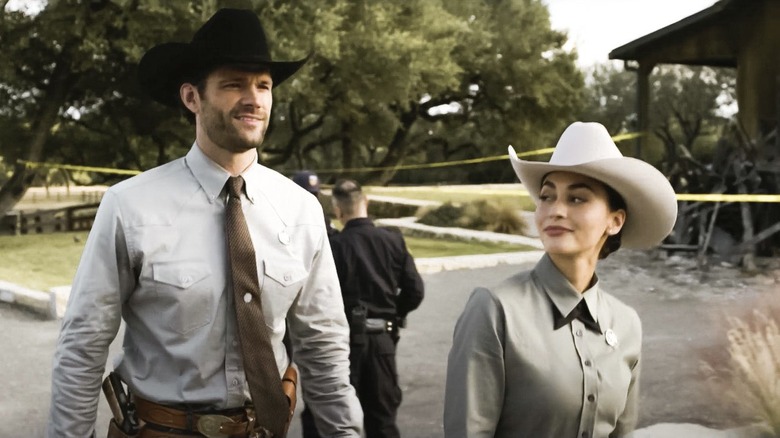 The CW
In the spirit of transparency, you should be aware out the gate that don't know all that much about "Walker: Independence" at the moment, because at this time of writing, the series has only just been announced. And per that Deadline piece, the new series is in such early stages, it's still being listed as "in development." What we do know is that "Independence" is being developed by key members of the current "Walker" creative team. That includes series creator and showrunner Anna Fricke, who conjured the new story with "Walker" executive producer Seamus Fahey, who himself is currently writing the screenplay for "Independence."
Jared Padalecki will be involved in the new series as well, boarding the project as an executive producer. And in case there were any question — yes, "Walker: Independence" is being developed for The CW. As for when the series will arrive on the station, at the moment, that is anybody's guess. But given that the series is still being developed, it seems unlikely we'll be seeing "Walker: Independence" on The CW anytime soon, at least. Stay tuned for more information about when you'll be able to watch the new show. 
Who will star in Walker: Independence?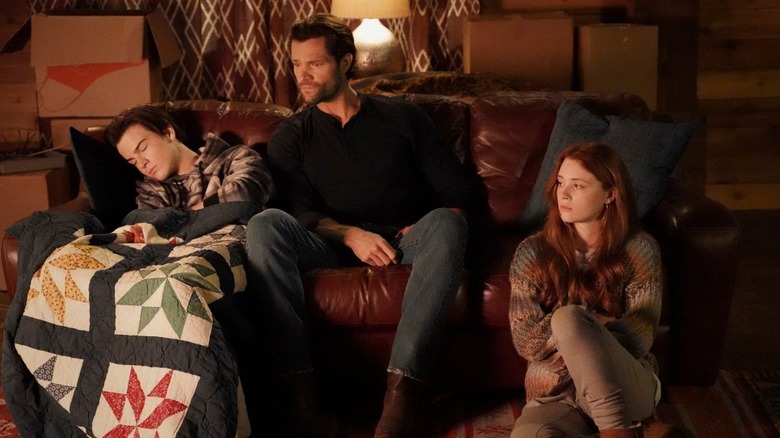 Right about now, you might find yourself thinking that "Walker: Independence" being a prequel series means we'll get to spend a little time with some of the other characters from the show before they found themselves in their present situations. You would be 100% wrong in that assumption. Believe it or not, it's safe to assume that we will not be seeing a single face from the current "Walker" series in "Independence."
That's because the prequel series is reportedly set more than a 100 years prior to the events of "Walker," making it more of a classic Old West tale. As for who will be portraying the central players in that tale, well, we really haven't a clue at the moment as not a single casting announcement has been made. That's not entirely surprising given the production status of "Walker: Independence," which may or may not even have a completed pilot script yet. Once the series' logs that particular production milestone, you can be sure casting news will soon follow, so be sure to check back for any and every announcement about the cast of "Walker: Independence." 
What is Walker: Independence about?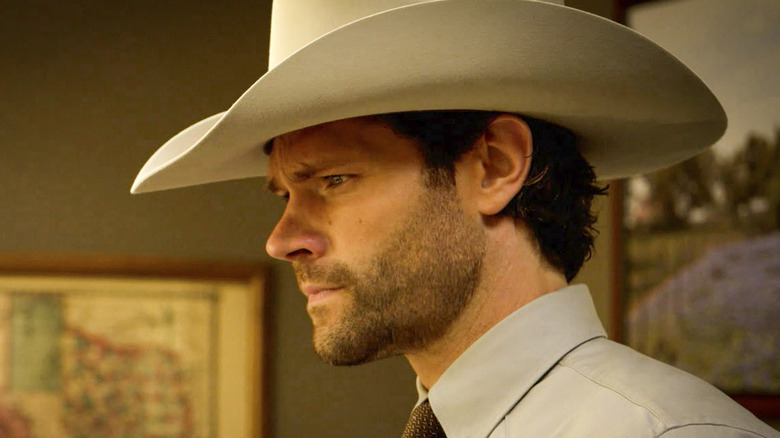 The CW
While we don't know much about the "when" and "who" of "Walker: Independence," we do have a good idea of what the new series will be about. And per the synopsis listed by Deadline, it seems the new series will indeed be a decidedly Old West affair, with its narrative unfolding in the late 1800s.
According to the official synopsis, "Walker: Independence" follows Abby Walker, an affluent Boston socialite whose husband is brutally murdered as the couple make their way out West. Desperate for revenge, Abby crosses paths with Hoyt Rawlins, a kindly rogue who finds purpose in aiding her journey. That journey takes Abbey and Hoyt to the frontier town of Independence, Texas where they encounter an eclectic collection of locals who all seem to be either running from their own troubled pasts, or chasing their own lofty dreams. In turn, the makeshift family soon struggles with a rapidly changing world even as they begin to change the ways of a town in which nothing is as it seems.
Exactly how the new series will connect to "Walker" is not entirely clear, but given the names of the central characters, it's pretty clear they'll be distant ancestors to Cordell Walker and his now deceased buddy Hoyt (Matt Barr). As it is, we'll just have to wait and see the O.G. Walker staked her claim in the wild, wild west so many years ago.