The Russo Brothers Explain Why The Gray Man 'Almost Killed' Them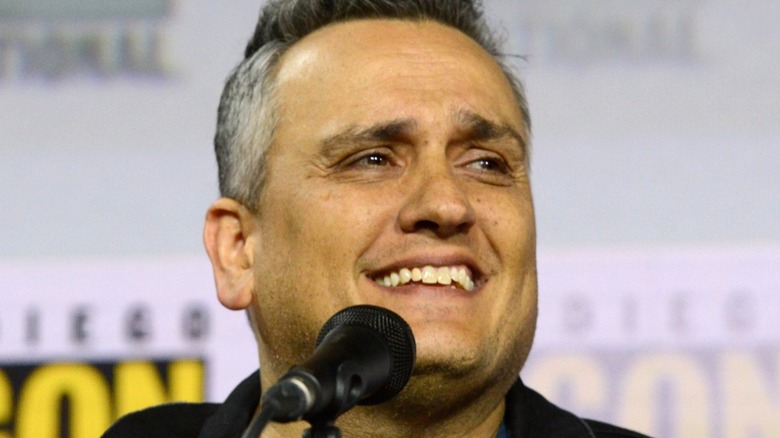 Albert L. Ortega/Getty
The Russo brothers have been on something of a hot streak since 2014 thanks to their work in the Marvel Cinematic Universe, directing a string of hits like "Captain America: The Winter Soldier," "Captain America: Civil War," "Avengers: Infinity War," and "Avengers: Endgame." They've proved time and again that they can work within the constraints of a massive studio while still being able to tell engaging, heartfelt stories against a larger storyline — but it's understandable that they've wanted to work on non-Marvel-related projects too. Thankfully, they've pushed in new directions since 2019.
The duo wrote 2020's "Extraction" for Netflix, which stars Chris Hemsworth, and directed 2021's "Cherry" with Tom Holland for Apple TV+. But their next project is one of Netflix's most expensive movies to date, "The Gray Man." It follows Ryan Gosling as Courtland Gentry, aka Sierra Six, a CIA operative who stumbles onto some of the agency's most incriminating secrets, which forces him to go on the run. He's hunted by the sociopathic Lloyd Hansen, played by Chris Evans — although the star recently stated that his mustachioed villain is the exact opposite of Marvel's Captain America.
The rest of the cast is equally impressive, with "Knives Out" star Ana de Armas playing Dani Miranda, "Bridgerton" lead Regé-Jean Page as Carmichael, Alfre Woodard as Maurice Cahill, Billy Bob Thornton as Donald Fitzroy, and "The Matrix Resurrections" star Jessica Henwick in a currently unknown role.
The 2022 movie certainly sounds like an ambitious thriller, and the Russo brothers recently revealed that filming it was a relentless experience.
The Russo brothers say filming was 'relentless'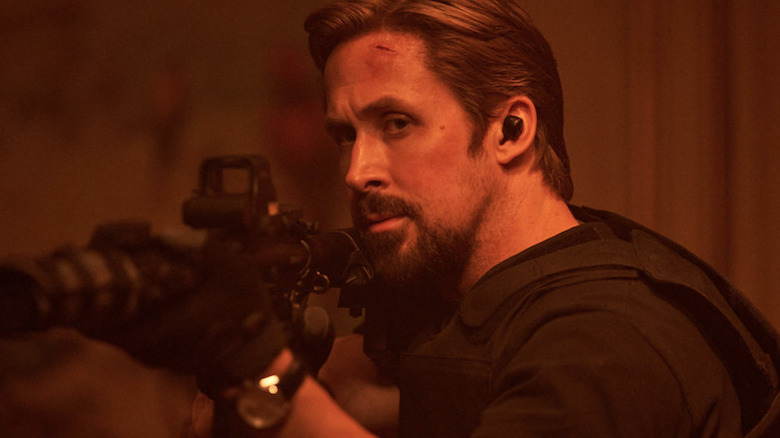 Paul Abell/Netflix
"The Gray Man" is based on the book of the same name by Mark Greaney, which follows Sierra Six as he deals with the world of espionage and goes up against Lloyd Hansen. But it sounds like filming the project was a tough experience for the directors. When speaking to Empire, Joe Russo explained, "This movie almost killed us. There are, like, nine action sequences, and it's so relentless in that regard."
Anthony Russo added that they push themselves as much as they push their characters to get the most out of the film: "How do we test who this character is? How do we trap them in the worst possible place, like in the airplane sequence. That's a very vulnerable place for that character to be in, and it shows you how vigilant he is, and how disciplined he is."
Joe then confessed that the duo is hoping to return for more adventures with Ryan Gosling and the rest of the cast: "We're already thinking through where it goes from here. We like to build out worlds, and we would rather gamble on the upside and put the energy and time in to build out that universe prior to the release, so that the ideas are more germane and organic."
"The Gray Man" will be released in theaters on July 15 before heading to Netflix on July 22.