Jessica Henwick Was Presented With A Crazy Ultimatum To Star In The Matrix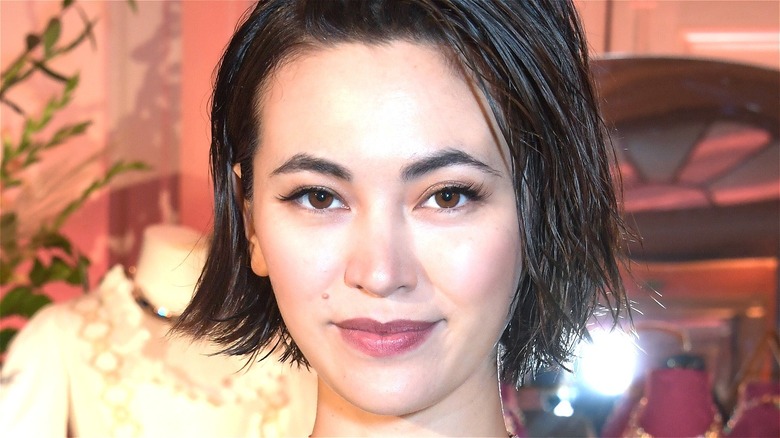 David M. Benett/Getty
"The Matrix Resurrections," the upcoming and highly anticipated fourth entry in the "Matrix" franchise, is set to bring back central stars Keanu Reeves and Carrie-Anne Moss as Neo and Trinity, respectively. The long-awaited sequel will take place 20 years after the events of the franchise's third installment, "The Matrix Revolutions," and will somehow see Neo and Trinity brought back to life after their deaths in that film. Of course, in this current era of endless franchise reboots and remakes, the fact that a popular property like the "Matrix" series is returning for a fourth installment isn't all that surprising.
"The Matrix Resurrections" will also feature the franchise debuts of a lot of new characters, as well as some new actors playing old characters. That includes Yahya Abdul-Mateen II as a younger Morpheus, Jessica Henwick as Bugs, and Neil Patrick Harris as a character whose name hasn't yet been revealed. Simply put, the film boasts a stacked cast, one that'll help bring the "Matrix" franchise into the modern era. 
However, it turns out that Henwick was presented with quite an ultimatum from Warner Bros. when it came time for her to audition for her part in "The Matrix Resurrections."
Jessica Henwick had to choose between Marvel and The Matrix
During a recent interview with Entertainment Weekly, Jessica Henwick revealed that she was presented with an ultimatum from Warner Bros. and Disney when she was planning on first auditioning for "The Matrix Resurrections." 
Apparently, the actress was being considered for a role in Marvel's "Shang-Chi and the Legend of the Ten Rings" at the same time that she was preparing to audition for Warner Bros.' "The Matrix Resurrections." Both studios knew about this and they each told Henwick that she could only audition for them if she turned down the other role. It was a tough situation for Henwick because it wasn't guaranteed that she was going to be cast in either film at the time. "It was a red-pill/blue-pill moment for me," Henwick told EW.
Studios asking an actor to choose between two roles isn't exactly a new thing in Hollywood. However, it's definitely a bit odd that Henwick wasn't given a guarantee that she'd get either role when the studios demanded that she effectively choose one over the other. Fortunately, everything obviously worked out well for Henwick, who did, indeed, land the role of Bugs in "The Matrix Resurrections."