The Batman Characters Only Hardcore DC Fans Know John Wick's Lance Reddick Played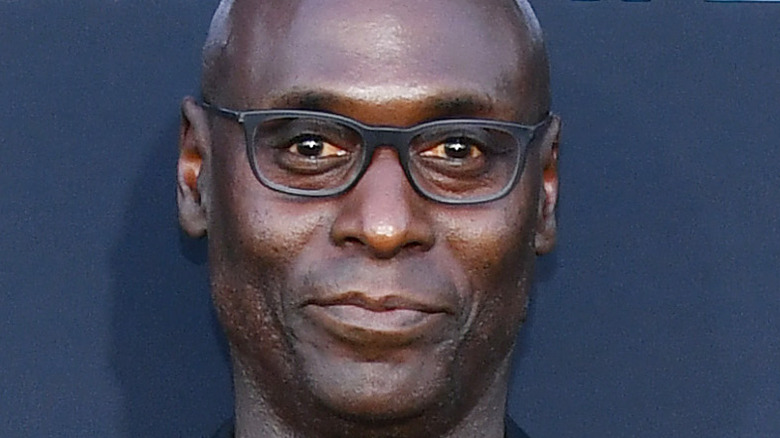 Amy Sussman/Getty Images
Of all the iconic characters that have leaped from comic book to screen, it could be argued that Bruce Wayne's Batman is one of the most popular fictional heroes to do so. Not only has Batman been around for over 80 years, with his first appearance in 1939's Detective Comics #27, but the Caped Crusader has been adapted to film and television countless times. Over the years, fans of Batman have been given the 1960s television series starring Adam West and Burt Ward, a praised animated series featuring Kevin Conroy and Mark Hamill, and a plethora of movies that have cast some of Hollywood's greatest actors in the role of Batman and the villains that he so often faces.
These Batmen of the cinema, including Michael Keaton, Val Kilmer, George Clooney, Christian Bale, Ben Affleck, and most recently, Robert Pattinson, are all often beloved or hated by one hardcore DC fan or another. Similarly, the actors who play some of the villains that stand against them, like Jack Nicholson, Tommy Lee Jones, Jim Carrey, Arnold Schwarzenegger, Heath Ledger, Jared Leto, and Paul Dano also get the same kind of response. Nevertheless, being in a Batman project likely means something for an actor, given just how impactful the character has been over time.
However, aside from the obvious blockbuster Batman movies that have graced the silver screen since 1989, there are many other well-known actors who have been involved in various Batman projects that only hardcore DC fans might know about — including "John Wick" actor Lance Reddick.
Lance Reddick played Thomas Wayne and Ra's al Ghul in two Batman projects
Lance Reddick is known by most fans for his role as Charon in the "John Wick" franchise that features Keanu Reeves as the titular ex-hitman. However, Reddick has been involved in plenty of well-known movies and television series over the years, including "Law & Order: SVU," "CSI: Miami," "The Wire," "Jonah Hex," "The Blacklist," "American Horror Story," and "Godzilla vs. Kong," to name a few (via IMDb). Although, many Batman fans may not know that Reddick has played both the characters of Thomas Wayne and Ra's al Ghul in separate Batman projects.
Reddick first voiced Ra's, the infamous leader of The League of Assassins, in the 2014 animated series "Beware the Batman" during the episodes "Fall," "Darkness," and "Reckoning." Most recently, he has provided the voice of Thomas Wayne, Bruce Wayne's father, in the podcast series "Batman Unburied," which has recently taken over the Joe Rogan podcast as Spotify's most listened-to show (via the New York Post). Reddick voices the character in the episodes "Kind of Night Person" and "Such Wonderful Secrets." Both "Beware the Batman" and "Batman Unburied" have gotten positive reviews from audiences and critics (via Rotten Tomatoes and The Indian Express), solidifying that Reddick has had two different parts in two successful Batman projects.