The SNL Star You Likely Didn't Know Had A Hand In Jackass 4.5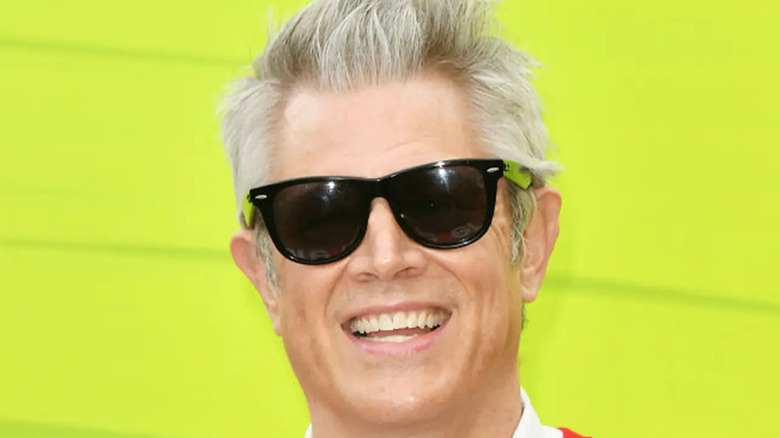 Dave Benett/WireImage
When it comes to comedy, you really couldn't find more different styles than "Saturday Night Live" and "Jackass." The first is the longest-running and most respected late-night variety show in TV history, garnering nearly 300 Emmy nominations and 81 wins since 1975. Its humor could be described as topical, satirical, sometimes absurd, and occasionally slapstick. The second, as the recently released "Jackass Forever" reminds us, is just deliciously juvenile: a bunch of cackling stunt people injuring each other and chucking themselves through the air, with a large dose of farts, scatology, and general gross-out humor and bodily torture thrown in for good measure.
There are exceptions to these franchises being polar opposites, of course. Chris Farley's physical comedy on "SNL" is legendary for a reason, and Johnny Knoxville himself once guest-hosted — even after turning down an offer to join the "SNL" cast. Turns out, there is another unexpected crossover between the two vastly different titans of comedy in the forthcoming "Jackass 4.5."
Sarah Sherman has a writing credit on Jackass 4.5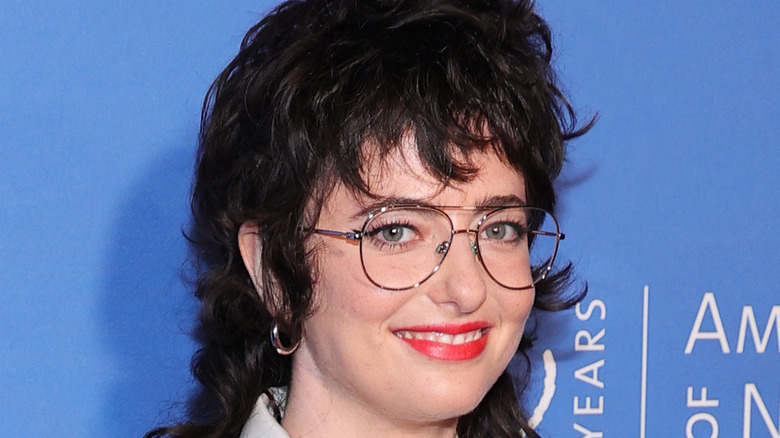 Theo Wargo/Getty Images
Comedian Sarah Sherman, who joined the cast of "SNL" just this season, is credited as a writer on "Jackass 4.5" (via IMDb), the companion to "Jackass Forever" scheduled for a May 20 release on Netflix. Sherman told The Guardian in 2020 that she's been a "Jackass" fan for some time, citing one of the most infamous stunts of "Jackass" as the funniest sketch she's ever seen. Notably, Sherman has also been a creative consultant on "The Eric André Show," and André made a cameo appearance in "Jackass Forever." 
Sherman, also known as "Sarah Squirm" in some credits, has made a name with her brand of surreal, often body-horror-themed comedy. In 2018, before she joined "The Eric André Show," Adult Swim aired her 11-minute short "Flayaway," where she showcased some unique and terrifying new forms of plastic surgery (via IMDb). She has also been a writer on "Magic For Humans" and "Three Busy Debras."
Since joining the "SNL" cast, she has roasted Colin Jost, freaked out Lizzo's date as the Six Flags guy, and sprouted singing meatballs on her skin. It's unknown where she left her mark in "Jackass 4.5" — perhaps in conceiving a stunt that didn't make the cut of "Jackass Forever" — but we would be willing to bet it's the kind of thing that showcases how Miss Squirm earned that nickname.