The Major TV Role Johnny Knoxville Turned Down For Jackass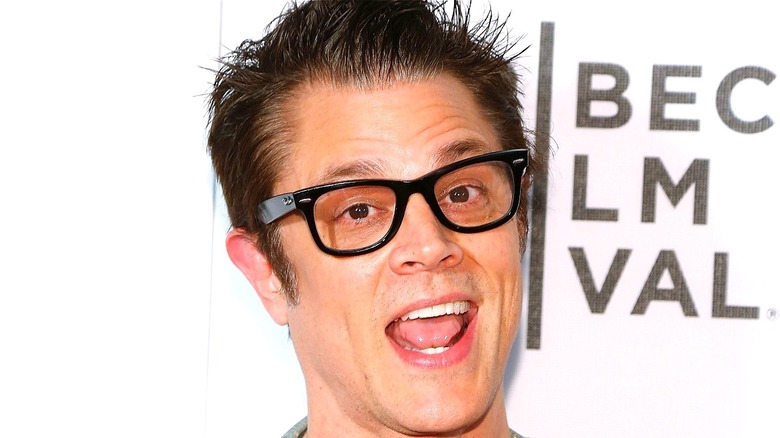 Taylor Hill/Getty
The gang that blew up on MTV as the backyard stunt team happy to kick each other in the nether regions for comedic appeal is back for their fourth and final feature-length misadventure, and it's been a long and winding road getting there. Looking back on that path, it's always worth wondering what could've been had the stars taken on roles they were offered but didn't accept. In the case of some of the crew from "Jackass," it could well have meant fewer trips to the hospital, that's for sure.
Now, with the imminent release of "Jackass Forever," it's given a chance for the likes of Johnny Knoxville, Steve-O, and co. to look back on the worryingly insecure highs and stomach-churning lows that have come and gone. For Knoxville, the team's fearless frontman, there was one potential career move he could've taken. Incredibly, it would've seen him potentially injuring himself every week, live from New York on Saturday night.
Johnny Knoxville was offered a spot on Saturday Night Live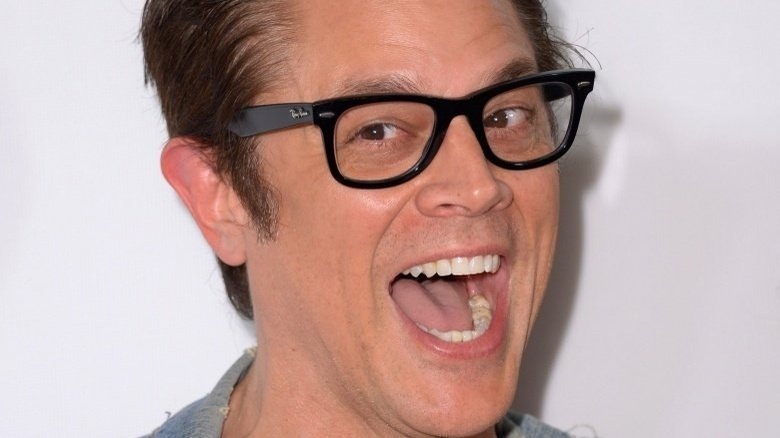 Getty Images
In an interview that got some of the core members of "Jackass" together for The Hollywood Reporter, Knoxville revealed that he was once approached to appear on the legendary sketch show and follow in the footsteps of legends such as Bill Murray, Eddie Murphy, and Tina Fey — only most likely on broken glass while being shot with a staple gun. "'SNL' wanted me to be on the show. They were going to give me, like, five minutes each week to do what I do, but that would just be me. And I couldn't do both," Knoxville explained.
The offer seemed to come down to the wire before the man who loves being shot from a cannon declined. "I kind of bet on us as opposed to on myself. I was really flattered that [producer] Lorne Michaels asked me to have lunch with him at the Polo Lounge, but I said, 'No, I'm going to do this instead.'" The rest, as they say, is a horrible but hilarious history.
While there's an undeniable curiosity as to what an "SNL" show with a weekly dose of Knoxville may have looked like, the road he chose instead has provided enormous entertainment nonetheless. It all ends when "Jackass Forever" blasts into theaters on February 4.