Jackass Fans Just Got The News They've Been Waiting For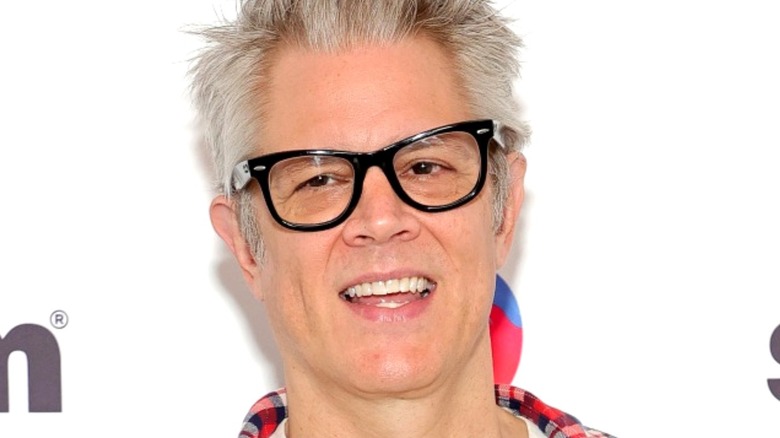 Cindy Ord/Getty
It's incredible to consider just how successful "Jackass Forever" has proven. Despite the fact that the infamous team of stuntmen hadn't put out a movie since 2010's "Jackass 3D," the silly team of pranksters somehow managed to pick up right where they left off: sacrificing their health and wellbeing for the amusement of an aging audience.
Unlike some other installments in the series, "Jackass Forever" received rave reviews upon its release. The film currently holds an impressive 86% rating on Rotten Tomatoes — the highest of any "Jackass" film to date. It was also a resounding commercial success, grossing over $80 million worldwide (via Box Office Mojo). For a franchise that was largely dead for over a decade, that level of success is nothing short of incredible, and it's clear that the "Jackass" crew still has a massive audience of dedicated fans.
However, if watching "Jackass Forever" left you craving even more hilarious stunts from Johnny Knoxville and the gang, then you're in luck. Netflix just announced the release date for "Jackass 4.5."
Jackass 4.5 will be released on May 20
It looks like the wait for the next "Jackass" film is going to be substantially less than the 12-year gap between the last two entries in the franchise. According to the official Netflix Twitter account, "Jackass 4.5" is set to premiere exclusively on the streaming service on May 20.
In typical "Jackass" form, the announcement came with a short teaser clip featuring "The Swingset Gauntlet," a stunt where several members of the "Jackass" team are pulled along a track beside a swingset. Of course, because that setup alone doesn't involve quite enough mayhem for "Jackass" standards, other cast members fling themselves forward on the swings and attempt to kick their co-workers off the track.
"Jackass 4.5" continues the tradition laid down by previous films like "Jackass Number Two" and "Jackass 3D," both of which had so much unused footage left over after editing that the team decided to compile that footage into entirely different movies (respectively titled "Jackass 2.5" and "Jackass 3.5"). These ".5" projects are often put together just like regular "Jackass" movies, but also have the added benefit of some behind-the-scenes footage. Of course, as with prior ".5" editions, it will be interesting to discover which stunts didn't make it into the final cut of "Jackass Forever."