Doctor Strange 2's Michael Waldron Provides An Intriguing Update On His Star Wars Movie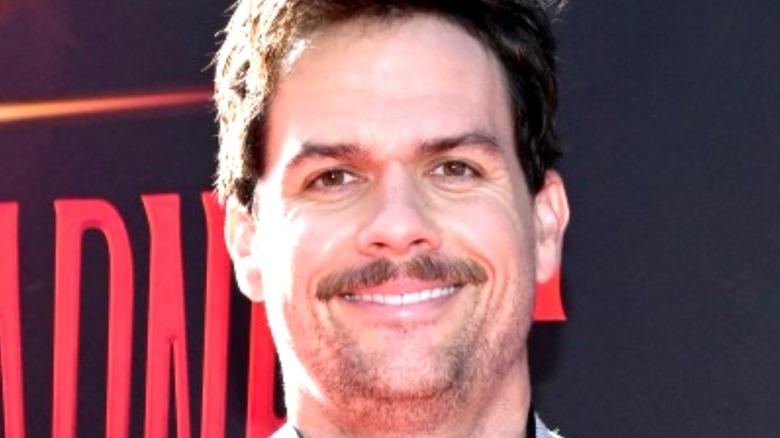 Michael Kovac/Getty
Back in January, it was announced that "Loki" executive producer and "Doctor Strange in the Multiverse of Madness" writer Michael Waldron had been tapped to write a brand new "Star Wars" film that wouldn't be connected to any of the George Lucas-inspired properties fans have come to know and love. On Tuesday, May 10, we finally got an update about the mysterious standalone project. 
Speaking to Variety, Waldron discussed exactly where he is in the movie's creative process and how he is personally feeling about the stuff being jotted down on paper. The Emmy Award-winning wordsmith has been making the media rounds as of late to promote the release of "Multiverse of Madness," which is the first feature film Waldron has ever worked on (per IMDb).
Marvel Studios president and chief creative officer Kevin Feige is reportedly a big fan of Waldron's and will be aiding in the development and production of his new "Star Wars" movie on behalf of Lucasfilm and Disney (via Deadline).
In addition, Waldron will be working on a number of other Disney and Marvel-related projects in the coming years as part of an extensive new deal he signed with the Mickey Mouse company. As for his "Star Wars" flick, Waldron said the writing process has been something he's taken great pride in, especially since the script is shaping up to be unlike anything fans have ever seen before.
Waldron is 'writing away' on his new Star Wars movie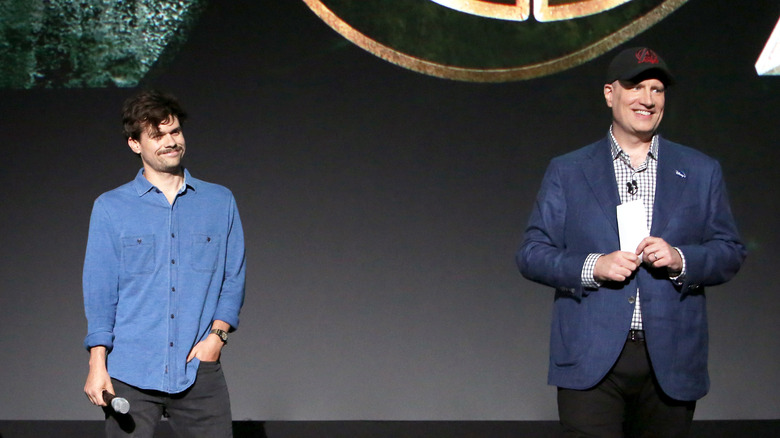 Jesse Grant/Getty Images
According to Michael Waldron, the "Star Wars" film that he and Kevin Feige are currently making is something that will stand out amongst all the other "Star Wars"-related properties — and that's something Waldron, who has already started "writing away" on it, is loving. 
"We're finally into it in earnest," he told Variety. "I mean, I'm writing away. It's a lot of fun. I'm enjoying having the freedom on that to do something that's not necessarily a sequel or anything. It maybe has a little bit less of a — it just doesn't have a bunch of TV shows and movies that you're servicing on top of it, the way I did with 'Doctor Strange.' So it's nice. It feels like a different exercise."
As of right now, Waldron currently only has the "Star Wars" movie on his schedule (via IMDb). But that will quickly change once the suits at Marvel are able to figure out what to do with him. "What it'll be, who knows?" said the talented Waldron. "I don't know whether I'll try to create another show for those guys, or dive into another movie. I learned a lot about directing from [Sam Raimi], so now, unfortunately, I probably have to go try that at some point, just to see if I can put everything he taught me to use."