Kevin Feige's Star Wars Movie Has Scored The Coolest Writer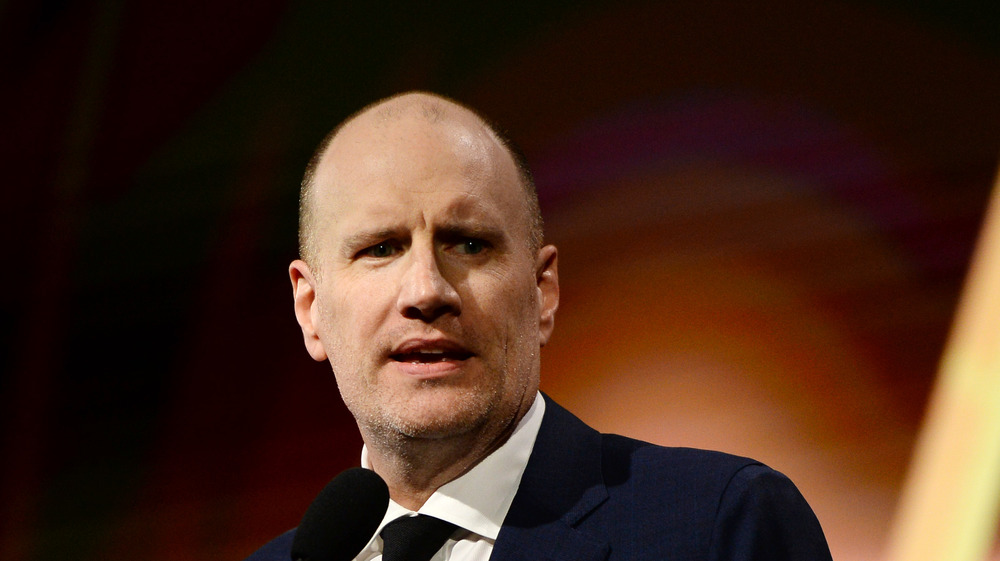 Amanda Edwards/Getty Images
Kevin Feige has found a writer for his new movie set in that fabled galaxy far, far away.
In case you hadn't heard, the Marvel Cinematic Universe mastermind has indeed been given the greenlight to craft a shiny new chapter in the ever-expanding Star Wars universe. While little is known of the project so far, the new film will reportedly introduce completely new characters and storylines to the Star Wars canon, with Kevin Feige (currently operating as president of Marvel Studios and CCO of Marvel Entertainment) developing and producing the film under the Disney/Lucasfilm banner. 
Both, no doubt, are hoping Feige will bring some of that box-office tested MCU magic into the Star Wars fold. And if the latest rumors are true, he's tapped the perfect writer to make it happen. Per a recent Deadline report, that writer is none other than Michael Waldron. If you're not yet familiar with that name, you soon will be, as he's become a legit rising star in the hallowed halls of Marvel Studios having created and executive produced Marvel's anxiously-awaited Disney+ streamer Loki (on which he also served as head writer), and penned Sam Raimi's upcoming MCU sequel Doctor Strange in the Multiverse of Madness.
Per the Deadline report, Waldron scored the coveted Star Wars gig as part of a massive deal with the Mouse House that's likely to keep him working on Disney properties for years to come. As for Feige's Star Wars flick, the project was noticeably absent from the recent Disney Shareholder event, leaving many to question when, or even if the film was still happening. As such, any news detailing forward progress on the project will come as good news for those eager to see what Feige has in store.  
Michael Waldron actually has been making quite a name for himself in Hollywood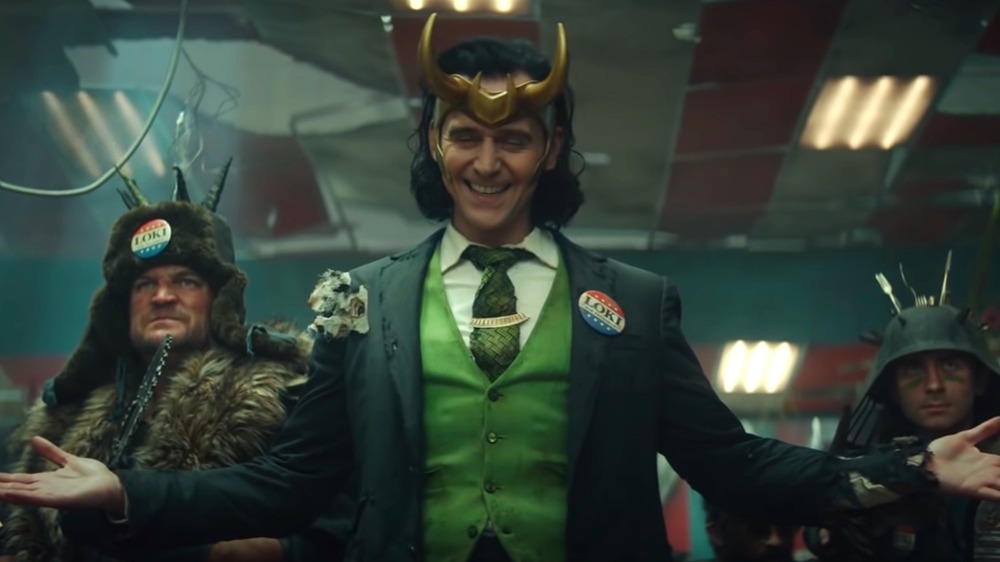 Disney/Marvel Studios
The hiring of Michael Waldron on Feige's Star Wars project is about as good as good news can be, too. And for the record, there's good reason the Disney-Marvel-Lucasfilm machine have apparently locked him down for the foreseeable future, as he's not just a rising star in the MCU, but the whole of Hollywood. 
In fact, Waldron is already an Emmy-winning writer and producer, earning the award for his work on Dan Harmon's animated sensation Rick & Morty. Waldron got his first big break in 2014 for writing and producing the beloved animated series, and shared an Outstanding Animated Series Emmy win with the show's lauded creative team in 2020. He also served as a production assistant on Harmon's equally adored live-action series Community, and continued the collaboration by serving as a writer on Harmon's wild role-playing adventure series HarmonQuest.
Those who've seen the Loki teaser will no doubt recognize that this same style of silly, sweet, and soul-crushing storytelling seems to have bled into Waldron's first MCU offering. And even as we've yet to see exactly what manic magics Waldron and his writing team have conjured for Loki (the series makes its Disney+ premiere in May 2021), there's little question that mix of heady, hilarious, and heartfelt should serve well a narrative featuring Tom Hiddleston's God of Mischief (including the reportedly green-lit second season, for which Waldron is set to return). Ditto for his upcoming wrestling series Heels, by the way, which is currently in production for Starz with Arrow alum Stephen Amell in the lead. 
So yeah, if there were any question as to whether Kevin Feige's Star Wars project was in good hands, Michael Waldron's impeccable track record should more than put them to rest. The question now becomes when we'll actually get to see this movie.