Fans Are Divided Over Which Season Of Arrow Is Actually The Worst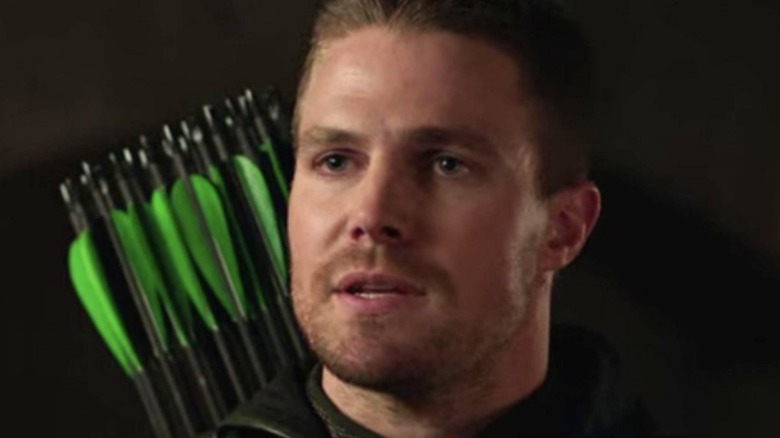 Netflix
Although it remains unclear how — or if — Stephen Amell would ever return to the role of Oliver Queen within The CW's Arrowverse of DC Comics superheroes, there's no question that his eight seasons on "Arrow" laid the foundation of every show to follow. Beginning in 2012, audiences were introduced to Amell's Oliver, a seemingly spoiled and rich young man living off of his parents' wealth and that of their company, Queen Consolidated. However, tragedy would strike Oliver as he was forced to watch his father (Jamey Sheridan) sacrifice his life to save him after their yacht sank in the ocean. Oliver then spent five years stranded on an island, learning skills of survival and war, and returning to Starling (now Star) City with a bow, a list of names, and a vendetta from his dad.
Oliver's original one-man mission would evolve rapidly over the course of "Arrow," consisting of a team that varied throughout but has included John Diggle (David Ramsey), Felicity Smoak (Emily Bett Rickards), Roy Harper (Colton Haynes), Laurel Lance (Katie Cassidy), Thea Queen (Willa Holland), Rene Ramirez (Rick Gonzalez), Dinah Drake (Juliana Harkavy), and Curtis Holt (Echo Kellum) amongst others. Time and time again, fans have watched Oliver and Team Arrow face insurmountable threats to destroy their city and to destroy the universe.
For all its action, drama, and superhero easter eggs, "Arrow" fans have come to agree that even though they love the show, there are certainly some seasons that left them unsatisfied upon rewatching.
Fans can't decide if Season 4 or Season 6 of Arrow is the worst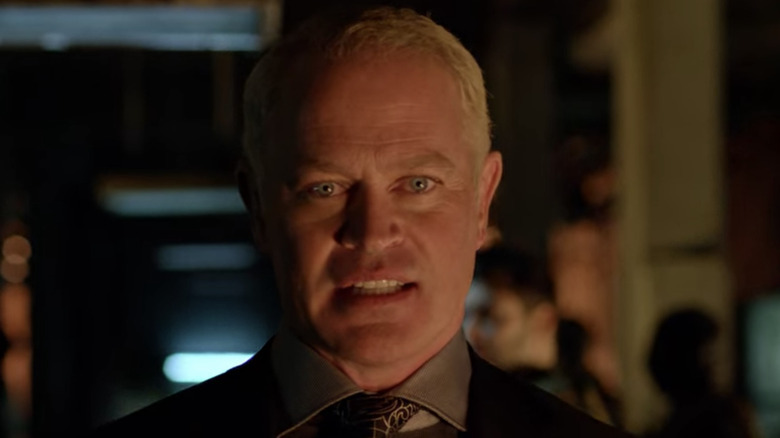 Netflix
As seen on a recent thread on Reddit, "Arrow" fans have been discussing which season of the show is most obviously the worst. It started as a poll from u/Starfire5893 in which they listed the voting options as Seasons 4, 6, or 7 for the title of the worst season. At the end of the poll, fans voted Season 4 as the worst by a large margin. Although, on the rest of the thread, many fans still professed that Season 6 should win. u/OnceBit10TwiceShy noted that Season 6 is "the most obnoxious, cringe worthy, rage inducing season." This was backed up by Redditors u/NVA_Pisces and u/Passion4life2, who explained that not only was the plot boring, but there was also not enough of Oliver. They pointed out that the season lacked interesting villains, and it began ruining the character of John Diggle.
Of course, Season 4 of "Arrow" focused mostly on conflict with Damien Darhk (Neal McDonough). Darhk proved to be arguably one of the show's greatest villains. u/Minimum_Election_307 opined, however, that Season 4's true trouble was bad writing. Season 6 featured a new villain in Ricardo Diaz (Kirk Acevedo), who many fans hated, according to Redditors u/hunter179h and u/Starfire5893.
Either way, it seems that most fans were clearly unhappy with "Arrow" during Seasons 4 and 6, specifically. Even though the thread would seem to conclude that Season 6 is actually the worst, Season 4 still won the polls, leaving the title of worst season lingering in a tie