The Staggering Number Of Law & Order SVU Episodes BD Wong Actually Filmed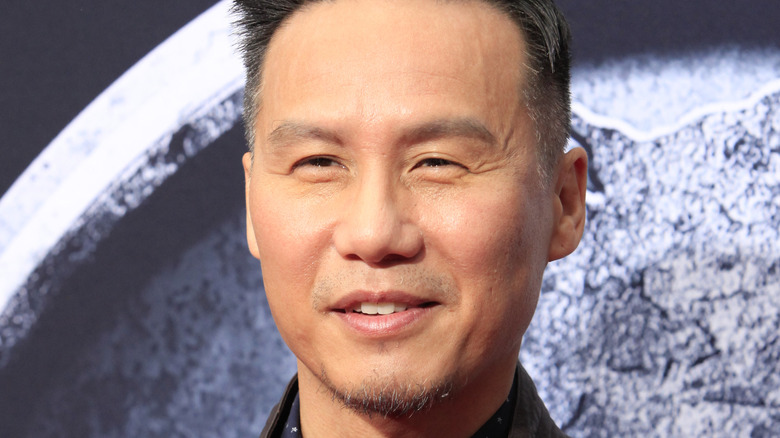 Kathy Hutchins/Shutterstock
With 23 seasons, it's safe to say that "Law & Order: Special Victims Unit" has made some pretty major changes to its structure and approach over the years. For instance, despite the title of the series, it's mostly moved away from its formerly successful combination of debate-sparking investigation and courtroom scenes (a.k.a. the order and the law) in favor of focusing on the personal lives of the squad and their mostly homogeneous points of view. One of the many elements to fall by the wayside in this set-up, as fans on Reddit have noted, is the ever-fascinating insight provided by the team's forensic psychologist — a role filled for many seasons by fan-favorite character Dr. George Huang, portrayed in the series by BD Wong.
It's hard to recall a time in earlier seasons when the savvy doctor isn't helping Olivia Benson (Mariska Hargitay) and Elliot Stabler (Christopher Meloni) profile their perp (or offering advice about a defendant to the A.D.A.), but the truth is that Huang doesn't join the series until well into the sophomore season of "Law & Order: SVU." In Season 2, Episode 20, "Pique," both Benson and Stabler are wary of taking advice from Huang, a "shrink" they see as having little to offer their investigation and interrogation. The interesting tension between the hot-tempered psychiatry-skeptic Stabler and the calm, cool, and collected doctor continues throughout both characters' extensive time in "Law & Order: SVU," and though the former appears in more episodes overall, Wong's character still spends quite a lot of time on screen.
BD Wong starred in over 140 episodes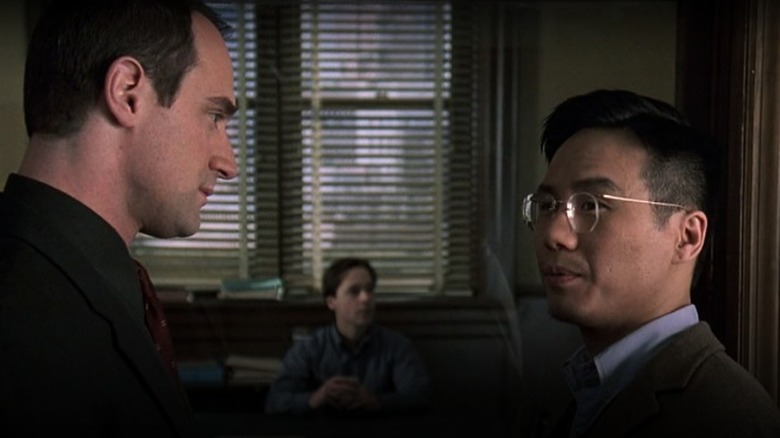 Hulu/ NBC
As IMDb reveals, the "Jurassic Park" and "Awkwafina Is Nora from Queens" actor appears in a whopping 143 episodes of "Law & Order: Special Victims Unit." Though BD Wong returns to the series for single episodes in Seasons 13, 14, 15, and 17, Wong's initial stint in the series comes to an end in 2011, with his last prominent appearance taking place in Season 12, Episode 19, "Bombshell." 
No real reason is ever given for Dr. George Huang's disappearance from the team (though he does eventually take a position with the FBI), and his final episodes do little to suggest or even address the doctor's upcoming departure. Wong ultimately revealed to TVLine at one of NBC's upfront presentations in 2011 that he left the series to focus on the short-lived series "Awake," with the team behind "Law & Order: SVU" giving him the go-ahead to star in the new show. Unfortunately, "Awake" premiered in 2012 and was canceled after just one season (via TV Series Finale). But luckily for fans of the actor, 2015 would see him star in the Emmy Award-winning USA series "Mr. Robot," and the following year, he signed on to appear in Fox's "Gotham." 
Clearly, the actor has had little trouble landing unique and celebrated roles in the years since his exit from "Law & Order: SVU," but his numerous performances in the series left such a lasting impression on fans that many still long for his return (via Reddit).