How Law And Order: SVU Fans Really Feel About Dr. Huang
With more than 500 episodes and countless awards, "Law & Order: Special Victims Unit" is one of the most popular police procedural series ever. The long-running Dick Wolf crime drama follows the detectives of the NYPD's Special Victims Unit as they investigate and prosecute sexually-based crimes.
While the show's cast has undergone several changes since its debut in 1999, the original lineup is arguably one of its strongest squads. Two of the most technically skilled members from the team's early days are Medical Examiner Dr. Melinda Warner (Tamara Tunie) and FBI Special Agent Dr. George Huang (BD Wong). Both characters have appeared in "SVU" in an increasingly limited capacity over the years but often come up in fan conversations, anyway.
On the "SVU" subreddit, fans gather to dish on everything from their favorite dynamics to what isn't working for them in recent episodes. One thread united fans and revealed how everyone really feels about Dr. George Huang.
SVU fans agree that the Dr. Huang era was iconic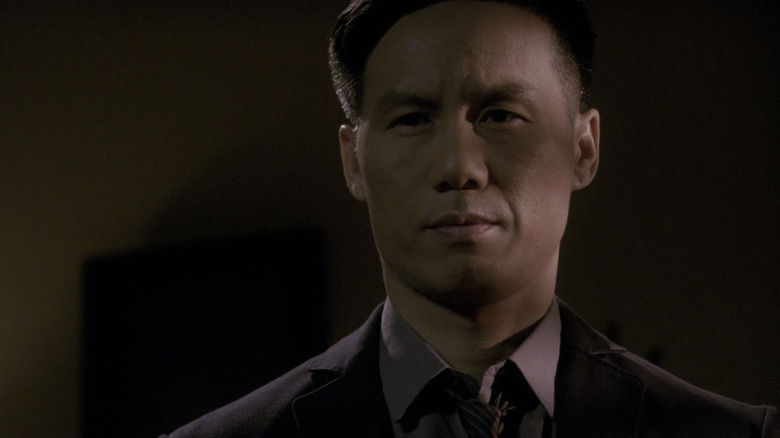 NBC
While "Law & Order: SVU" fans may be divided on some of the new additions to the team, everyone seems to agree on one thing: Dr. George Huang is one of the show's best characters. A thread started by u/jturker88 declared that "Everyone loves Dr. Huang" and shared a meme saying, "When he shows up you know the episode is fire."
Fans revealed that they would've loved to see more of the character, who last appeared in Season 17. "He was such a great character and introduced me to so many different types of disorders and people and facial interpretations," wrote u/_emma_stoned, who praised his work and added that they wish the series spent more time on his personal life.
Although "SVU" didn't explore Huang's life beyond work, fans loved seeing how committed he was to psychiatry. "Dr. Huang is such a bad***," said u/_momoketsu, pointing to the Season 11 episode "Users" where he risked his job to help a witness get sober. "What. a. man," they gushed.
A popular comment said that Huang "elevates every scene he's in," while another called his era on the show "peak SVU." The praise didn't stop there, either: "SVU" fans couldn't help but mention that he's the "sexiest psychiatrist ever!"
BD Wong hasn't appeared on "SVU" in several seasons, but the show isn't afraid to bring back fan favorites, so a future Dr. Huang appearance isn't out of the question.