Who Plays Christy In CSI: Las Vegas?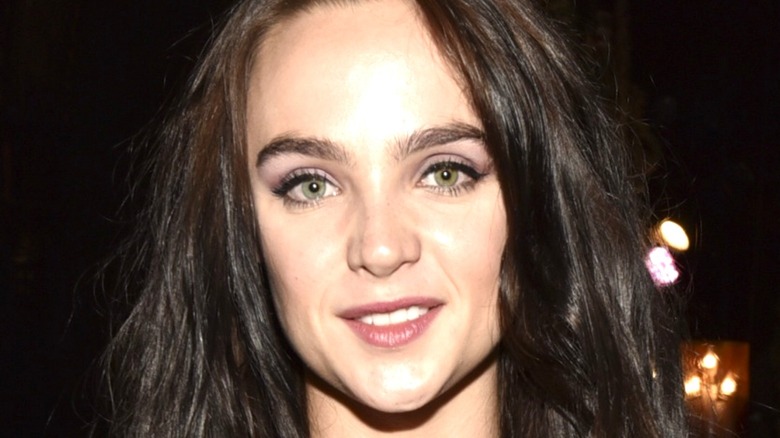 Rodin Eckenroth/Getty
The best spin-offs incorporate a healthy dose of old and new, reeling audiences in with preexisting characters and plot points, but also keeping them hooked with enticing new developments. It's a gambit that certainly worked out for "CSI: Vegas." According to Deadline, the fifth installment of the "CSI" franchise was originally conceived as a ten-episode limited series. However, in December 2021, the show received a surprise Season 2 renewal, only a week after the Season 1 finale aired (via Deadline). 
The series brings classic characters like Sara Sidle (Jorja Fox) and Gil Grissom (William Petersen) out of retirement while also introducing newcomers like Max Roby (Paula Newsome), Josh Folsom (Matt Lauria), and Allie Rajan (Mandeep Dhillon) (via IMDb). In Season 1, Episode 2 ("Honeymoon in Vegas"), said newcomers embark on a forensics investigation regarding the murder of an engaged couple. Folsom and Rajan's police work leads them to an exclusive swingers club managed by Christy, a coquettish employee who would have you think she's merely a naive hostess. In reality, however, Christy is the brains behind a deadly blackmail scheme. 
Here's the actress whose brief appearance in "CSI: Vegas" made a notable impression.
Christy is played by Stevie Lynn Jones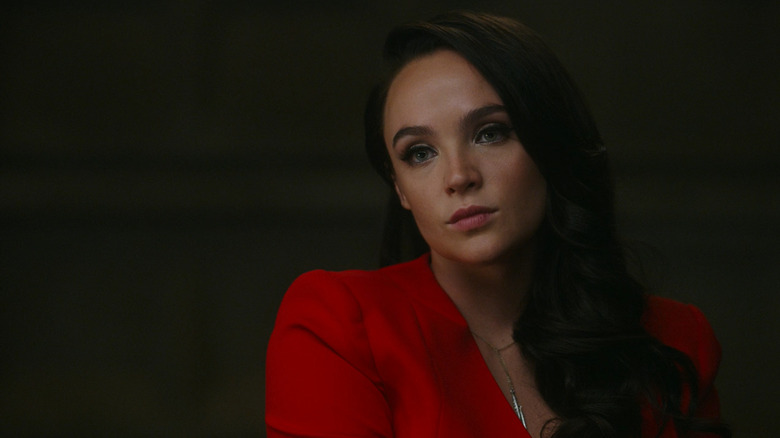 CBS
Stevie Lynn Jones plays the sinister Christy in "CSI: Vegas." The actress was born and raised in Hollywood, and like any proper Angeleno, she still spends ample time on Twitter lamenting the chaos of the 101. According to her IMDb profile, Jones got her start acting in a number of shorts and TV movies before landing a role in the NBC thriller series "Crisis." Jones played the daughter of Dermot Mulroney's character. In 2014, Jones told ScreenSlam, "It's about high school preparatory kids in Washington, D.C., children of the elite, and we get kidnapped and taken hostage." 
Jones followed up the high-octane series with a number of television appearances in shows like "Law & Order: SVU," "Bones," and a two-episode arc in "Shameless." She also nabbed recurring roles in "Nancy Drew" and TNT's "Animal Kingdom," the latter of which she joined in Season 6 (via Deadline). In 2017, Jones appeared in "The Tribes of Palos Verdes," alongside Jennifer Garner and Maika Monroe. Though the film taps into themes like growing pains, suburban malaise, and divorce, Jones' posts on Instagram indicate that the on-set environment was decidedly lighter. 
In addition to acting, Jones is also the co-founder of a luxury candle company called 100% Those Witches. Jones and her friend started the business at the onset of the COVID-19 pandemic in 2020. "We knew that this was so much more than a quarantine craft for us," A mission statement on their website reads. "It was a passion. A creative outlet. And a way we could give back." Indeed, according to their website, the duo sends 15% of their profits to a different charity each month, highlighting organizations like The Trevor Project and Adopt an Iranian Dog.