Dollface Fans Just Got The Season 3 News They've Been Dreading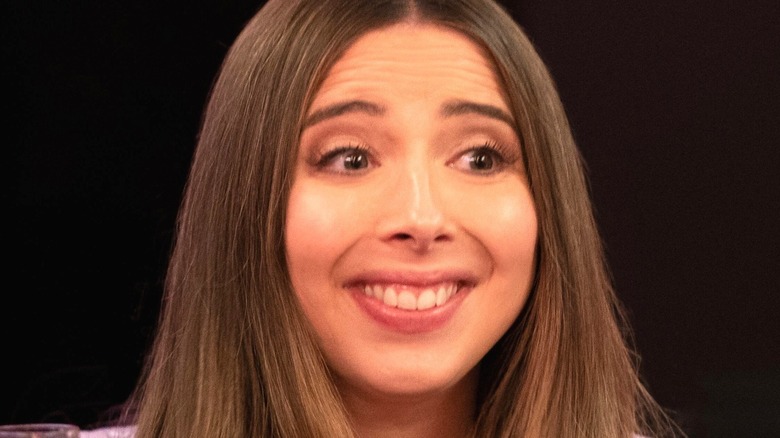 Jessica Brooks/Hulu
Hulu's "Dollface" has always been a bit underrated. The Hulu series is a comedy about four women in their 30s trying to survive life in the city, while coping with romantic and career ups and downs as well as life during the COVID-19 pandemic. The series centers around Jules Wiley, played with wit and charm by Marvel's incomparable Kat Dennings. Jules realizes that she's lost contact with her college girlfriends after throwing all of her energy into a five-year relationship that's now gone kaput. Seeking to reestablish her closest friendships, she makes contact with Izzy Levine (Esther Povitsky), Stella Cole (Shay Mitchell), and Madison Maxwell (Brenda Song), hoping to rediscover the woman she once was. Fortunately, the three other women are eager to talk to Jules, and a camaraderie is reestablished.
Over the first season, the four girls get to know each other again. They rebel against societal expectations, try to puzzle out modern friendship dynamics, and try to stay abreast of each other's lives. In Season 2, Lilly Singh joins the cast as Liv, Stella's new girlfriend, while Corinne Foxx joins as Ruby, a frenemy for Jules; Stella opens a bar, and the girls try to emerge from quarantine stronger after a year of isolation.
So, a lot has happened in the last two seasons of "Dollface." Unfortunately for fans, these events are the only ones likely to ever happen in this particular TV world.
Dollface has been canceled after two seasons
Per TVLine, Hulu has canceled "Dollface" after two scant seasons. The streaming giant did not give a reason as to why "Dollface" has been canceled, and there's no word if the show will be shopped around to other networks or streaming platforms in the hope if it being picked up elsewhere. Given the current state of the media landscape, however, this seems unlikely.
The second season of "Dollface" was released in February. That's only a three-month span between its release and the show's cancelation. The second season did poorly compared to the first critically, drawing mixed reviews that left it sitting at a 50% on Rotten Tomatoes. This obviously compares unfavorably to Season 1's 59%, so perhaps the show wasn't moving in the right direction creatively. It's possible that the long wait between Season 1 and Season 2 of "Dollface" may explain viewer attrition — the show was renewed back in January of 2020 but took months to resume production due to the COVID-19 pandemic, per Variety. 
Whatever the reason for the program's cancelation, fans will have to hold tight and wait to see if the sitcom finds a fresh home or if this is really goodbye forever to Jules and her friends.