The Underrated Kat Dennings Comedy Series You Can Binge On Hulu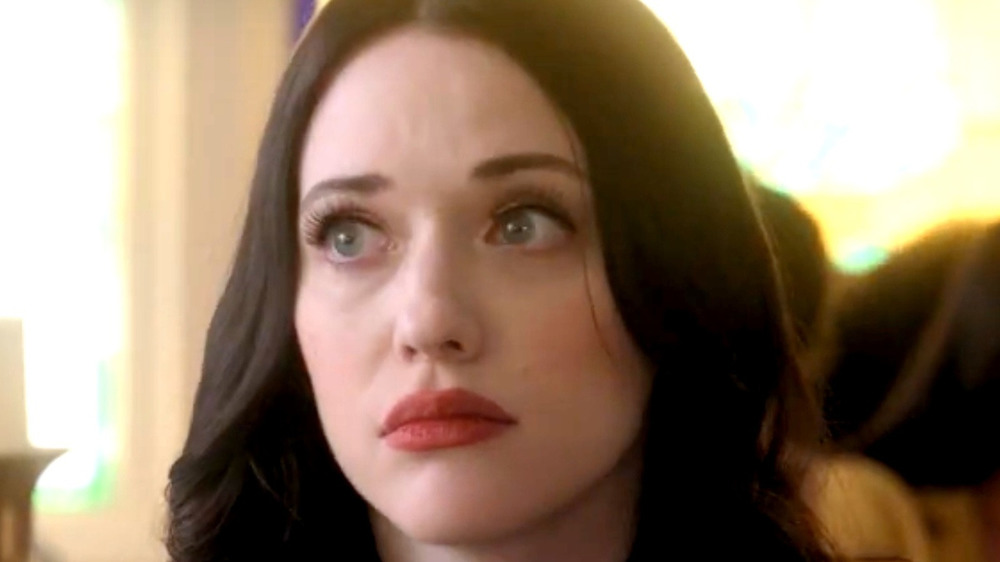 Hulu
Kat Dennings is a fixture of comedy film and television at this point. Believe it or not, her first on-screen credit is from an episode of Sex and the City way back in 2000, but since then she's made a career stealing scenes as the wittiest girl on the block.
Dennings played Norah opposite Michael Cera in Nick and Norah's Infinite Playlist and formed an unlikely friendship with Beth Behrs' Caroline as Max in the long-running sitcom 2 Broke Girls, but at this point most of us know her from the Marvel Cinematic Universe. In that little Disney franchise, she plays intern Darcy Lewis, who makes her earliest appearances in the first two Thor movies. She recently returned to the role of Darcy (now a physics expert) in Disney+'s massively successful series WandaVision. While we know we'll see Darcy and Dennings again in the next phase of the MCU, you might find yourself hoping for a little more from the actress to tide you over.
Thankfully, there's a 2019 sitcom streaming on Hulu right now, which stars Kat Dennings bringing exactly the level of comedic chops to the table that you'd expect. Let's talk about Dollface, the first season of which is available in its entirety on Hulu. It might be a good series to check out if you love Dennings, since she absolutely kills in this role.
Kat and the Cat Lady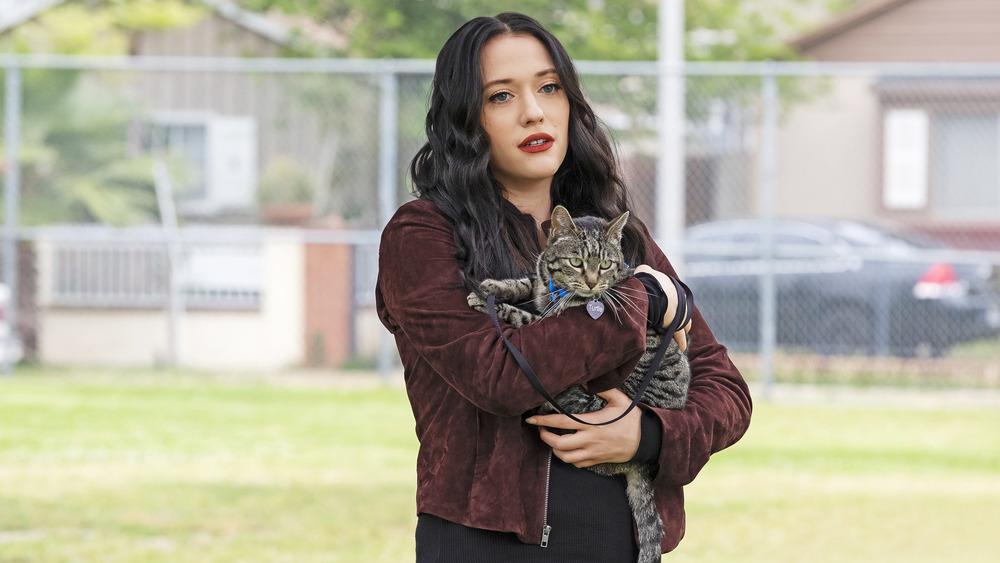 Hulu
Dollface has a pretty simple concept at its heart. Jules Wiley (Kat Dennings) has spent the last years of her life completely wrapped up in her relationship with Jeremy (Connor Hines), until suddenly he dumps her. What Jules comes to realize is that she's allowed her coupledom with Jeremy to completely atrophy all the relationships she used to have with other women. The first season is dedicated to Jules' struggle to reconnect with her former best friends Madison Maxwell (Brenda Song) and Stella Cole (Shay Mitchell) as she reevaluates her life.
Dollface has a sort of abstract way of getting its point across. If you've watched Woke in the last year, then you know exactly the style we're talking about. Just like Keef (Lamorne Morris) finds himself speaking to inanimate objects to sort through his trauma and frustration on Woke, Jules also has these kinds of visions to help her sort herself out. Very notably, Jules spends time speaking with Cat Lady (Beth Grant), a bus driver who has the head of a cat.
The first season is a kind of dismantling of the stereotypical culture of women. For example, Jules works at a "wellness company" called Woöm. Throughout the season we see that Woöm isn't necessarily as pro-women as it seems, specifically through CEO Celeste's (Malin Akerman) frequent bad behavior. Basically, Dollface rejects the concept of some inherent community of women exchanging products designed for women in favor of championing authentic relationships. It's a layered investigation, and a timely one.
Dollface is set for a season 2, which, and some spoilers here, will likely pick up right after Jules blows up her life by revealing that her boss' husband is cheating on her. In the meantime, all 10 episodes of season 1 are available to stream on Hulu now.