Kat Dennings Is Totally Down For This Potential MCU Spin-Off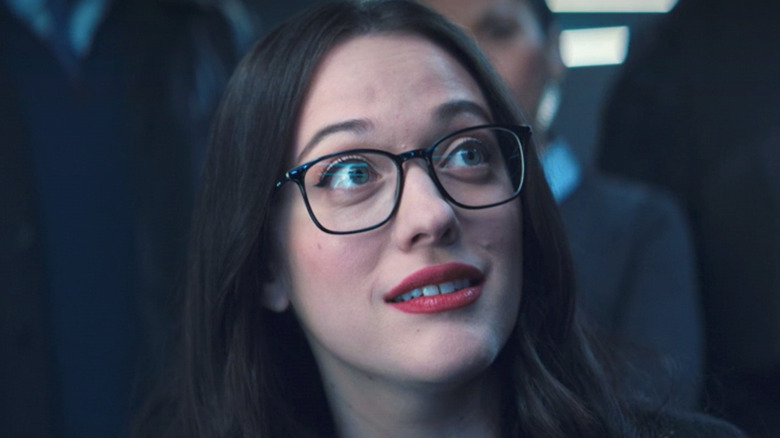 Marvel/Disney+
While Kat Dennings first debuted in the Marvel Cinematic Universe all the way back in 2011's "Thor," no one knew then what the franchise would grow to become by 2021. Thankfully, Dennings is still a part of the MCU now, returning to her iconic role as Dr. Darcy Lewis in the recent series "WandaVision" for Disney+. 
As the first Marvel TV show on Disney's streaming platform, "WandaVision" was a very risky, yet fulfilling endeavor, setting the stage for "The Falcon and the Winter Soldier," "Loki," and so much more to come. While "WandaVision" Season 2 seems unlikely — at least right now, though that could change — Dennings and her character Darcy won't be going anywhere soon, and the fans are very happy about that. The actress has already confirmed that she will appear in more Marvel projects, and soon, but it's yet to be seen exactly what upcoming films or television shows she will be a part of. 
On top of that, the fans have one particular idea for the character of Darcy that Dennings is officially on board for. One of the main things that fans love about Darcy is her humor, and she tends to have great chemistry with her co-stars, whether that be Chris Hemsworth as Thor, Paul Bettany as Vision, or in this case, Randall Park as FBI Agent Jimmy Woo. In a recent interview, Dennings confirmed that she's heard about the fans' idea for a spin-off centering around a Darcy and Woo, and she is all for it.
Fans could see a Darcy Lewis and Jimmy Woo spin-off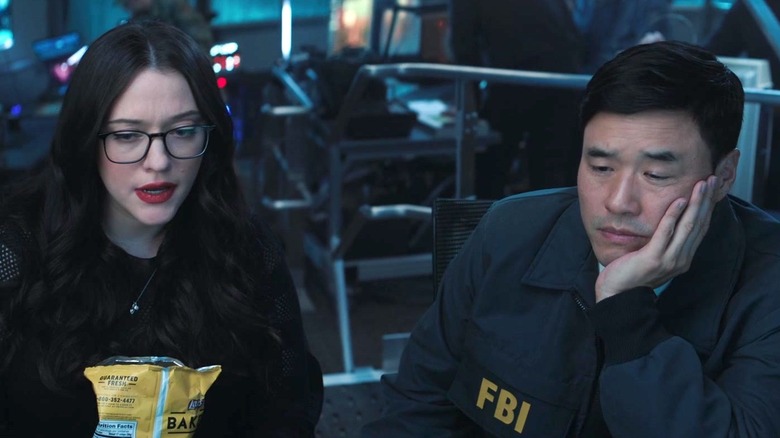 Marvel/Disney+
In "WandaVision," the super intelligent astrophysicist Dr. Lewis — or as most people know her, Darcy — comes up to New Jersey to investigate the strange dome encircling a small town. Coming to realize that it's actually Wanda Maximoff (Elizabeth Olsen) who is creating and maintaining the whole thing, Darcy wants to help, but she comes up against an intense and aggressive attitude in S.W.O.R.D. Director Tyler Hayward (Josh Stamberg). Luckily, she finds a fantastic ally in Woo, as well as Monica Rambeau (Teyonah Parris), and together they stop S.W.O.R.D.'s dark plan and save both Wanda and the town. 
Well, it turns out that fans really love the chemistry between Darcy and Woo, two actors whose minor supporting characters in the MCU have grown over the years thanks to their great acting and the fans' appreciation. In response, many have suggested that Marvel make a investigative procedural-style spin-off centering around Darcy and Woo, a hilarious but very efficient team that really surprised "WandaVision" viewers. Speaking with Pop Culture, Dennings addressed these spin-off ideas, exclaiming, "I would do it in a heartbeat!" But she also made note of the fact that the ultimate decision is not up to her, and that "it's always up to the powers that be," meaning the Marvel Studios executives. Still, it seems like there is hope, as Dennings also shared that "I think [Marvel] took notice of all the comments," so who knows, the spin-off might already be in the works and we just haven't been told yet.