Big Things Are Happening In The World Of Amazon's Jack Ryan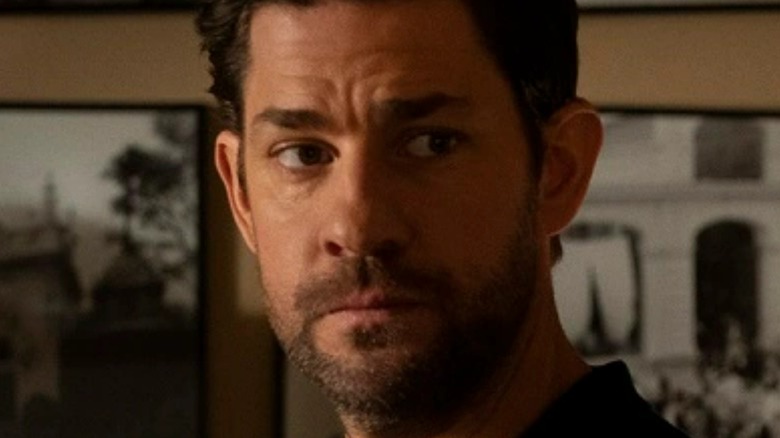 Amazon Prime Video
The late author Tom Clancy published "The Hunt for Red October" back in 1984, which officially kicked off a series of written works known as the "Ryanverse." Throughout his lifetime, he'd go on to add 17 more tales to this canon, ranging from political to espionage thrillers, with numerous others joining them posthumously. Naturally, a sprawling narrative like this hasn't gone unnoticed by Hollywood, with several adaptations of Clancy's writings making it to screens big and small and multiple actors putting their own spin on the famed protagonist, Jack Ryan.
Following in the footsteps of Alec Baldwin and Ben Affleck, among others, John Krasinski became the title character for Amazon Prime Video's "Tom Clancy's Jack Ryan" in 2018. The first season took the United States Marine Corps. veteran from his CIA desk job out onto the battlefield once again, and the second took him to the streets of a politically divided Venezuela. Thus far, these plotlines have performed well with critics and general audiences alike, making it a resounding hit for the streamer. Therefore, it should come as no surprise that a third season is on the way.
Despite this news, audiences have already begun to wonder what they can expect from the future of "Tom Clancy's Jack Ryan" beyond the impending Season 3. As it turns out, some big things are on the horizon.
The Jack Ryan franchise will chart a new course in the coming years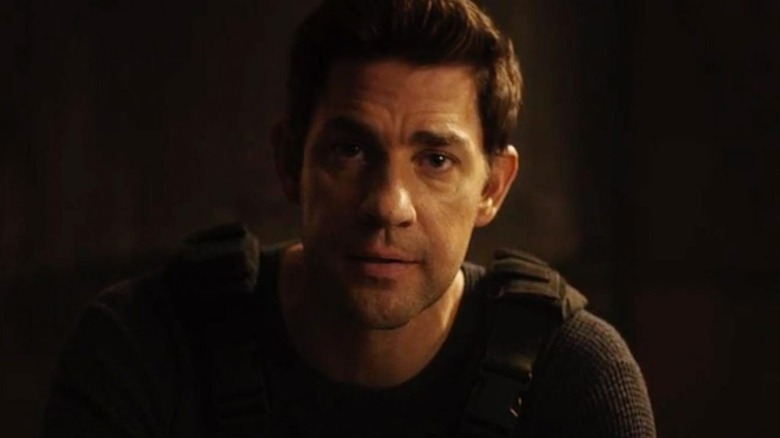 Amazon Prime Video
In October of 2021, Deadline reported that "Tom Clancy's Jack Ryan" would extend well past Season 3 with the announcement of a Season 4. However, while this may sound like exciting news, we've recently learned that it comes with a caveat. As revealed by Deadline on May 9, 2022, "Jack Ryan" Season 4 will be the last, though this batch of episodes is still rather far away. Both seasons still lack premiere dates, so the show will more than likely live on into 2023, meaning there's still time on the clock before you'll have to bid the cast of characters farewell.
Speaking of the cast list, the 2021 Deadline announcement noted that Michael Peña of "Chips" and "Ant-Man" fame will join the fray in Season 3. It has recently come to light that he'll debut — potentially as book favorite Domingo "Ding" Chavez — at the tail end of the season so that he can play a much larger role in Season 4. His expanded presence is also apparently to set him up for a spin-off series of his own, likely once "Jack Ryan" concludes. Such a project currently lacks any further information regarding the episode count, release date, and the like.
With the original series ending after Season 4 and an off-shoot beginning, it's a bittersweet time to be a fan of "Tom Clancy's Jack Ryan." Nevertheless, all one can do is enjoy the remaining two seasons and give the Michel Peña spin-off a fair shot.