What Michael Pena From Ant-Man Is Doing Now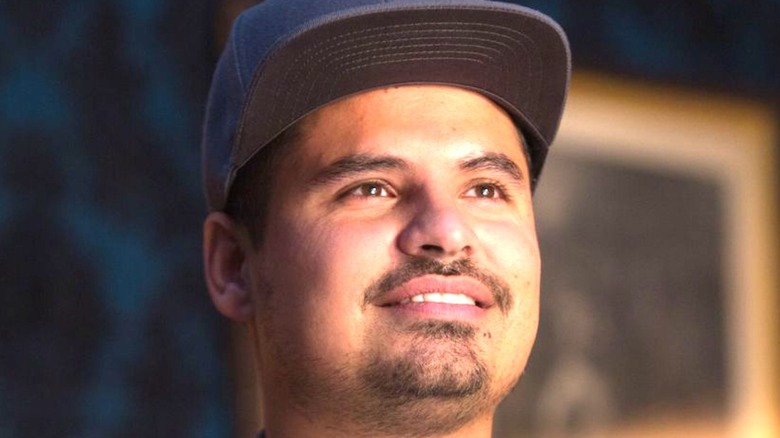 Marvel
Marvel's 2015 sleeper hit "Ant-Man" redefined Paul Rudd's career, allowing him to transition from a comedic actor to an unconventional action star. Rudd brought along with him a slew of actors who were new to the MCU, including Michael Douglas, Evangeline Lilly, and Michael Peña. Peña played Scott Lang's enthusiastic buddy, Luis. Although Luis could have easily been portrayed as a typical thief along for the ride, Peña's standout portrayal of the good-natured, fast-talking criminal elicited praise from critics and audiences alike. Vulture's profile on the actor exalted him for stealing every scene and suggested his comedic performance was the reason Luis got the last line in the film.
Although Peña has had significant roles in other comedies like "Observe and Report" and Danny McBride's show "Eastbound and Down," most moviegoers likely recognized him for his dramatic roles prior to "Ant-Man." Prior to Marvel, the Mexican-American actor had played various roles since the 1990s, and had notably appeared in several Oscar-nominated films, including "Crash," "Million Dollar Baby," "Babel," and "World Trade Center." And if you're looking for more Michael Peña, this is what he's been up to lately.
Michael Peña can be seen in Ant-Man and The Wasp and much more
In 2018 Peña reprised the role of Luis for "Ant-Man and The Wasp," but before the sequel premiered, Peña had once again gained praise for his role in Ridley Scott's "The Martian." He also appeared in Disney's "A Wrinkle in Time" as Red, better known to readers as the villainous Man With the Red Eyes.
Since "Ant-Man and The Wasp," Peña has continued to take on roles across the board. He played Cole in the kid-friendly "Dora and the Lost City of Gold," and the mysterious Mr. Roarke in the 2020 horror remake of "Fantasy Island." In addition, Peña took on the role of actual DEA agent Enrique 'Kiki' Camarena on "Narcos: Mexico," a role that reunited him with "Star Wars" actor Diego Luna. Luna directed Peña in 2014's "Cesar Chavez," in which Peña portrayed the titular American civil rights activist.
Earlier this year, Deadline announced the addition of Michael Peña to the upcoming sci-fi epic, "Moonfall." The film also stars Halle Berry, Patrick Wilson, Eme Ikwuakor, Charlie Plummer, and Donald Sutherland.