Fans Of The FBI Franchise Just Got Incredible News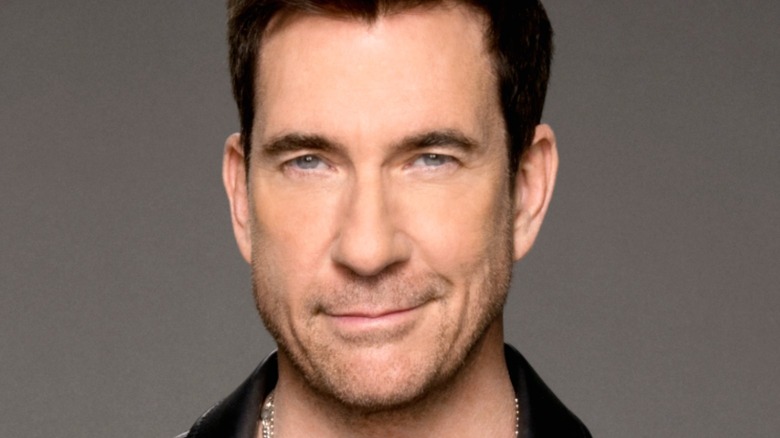 Mark Schafer/CBS
Dick Wolf's "FBI" franchise has been on the air for just four years now but it is already well on its way to cementing its legacy as one of the superproducer's most successful TV ventures. Beginning in 2018 with the debut of the original "FBI" on CBS, the franchise has since ballooned to include the spin-offs "FBI: Most Wanted" and "FBI: International." As though the existence of those spin-offs wasn't proof enough, the franchise has continued to pull in strong ratings for CBS (via The Wrap/Yahoo). 
The franchise has even weathered a significant cast switch-up storm. Back in March 2022, "FBI: Most Wanted," only in its 3rd season, was forced to find itself a new lead following the departure of its main star, Julian McMahon. Veteran actor Dylan McDermott — who had previously been playing the fan-favorite "Law & Order: Organized Crime" baddie Richard Wheatley — was rolled out as McMahon's replacement on April 12. But it seems that cast shakeups haven't dimmed the light of this burgeoning powerhouse franchise, as CBS has decided to reward the "FBI" family with some incredible news.
All three FBI shows are getting additional seasons
That's right, "FBI" fans. According to Deadline, the suits at CBS have decided to greenlight at least two more seasons for each of the franchise's three shows. That means for "FBI" viewers will now get a Season 5 and 6, "FBI: Most Wanted" will see Seasons 4 and 5, and "FBI: International" will stick around until at least Season 3. 
In a statement to Deadline, President of CBS Entertainment Kelly Kahl said, "The FBIs are one of the most successful brands in the entire TV landscape and a powerful cornerstone of our number one lineup ... They've attracted a dedicated, loyal fan base, thanks to the extraordinary vision of executive producer Dick Wolf and the talents of all three outstanding casts and creative teams." 
For fans of the franchise, this massive renewal spree will no doubt come as a major sigh of relief. It means that there are likely dozens of more episodes of each "FBI" series coming down the pike and that, for the time being, those who love the shows won't have to worry about their favorite series getting the axe and ending on a sudden cliffhanger. And for fans of "FBI: Most Wanted" specifically, it means they'll have plenty more time to get to know Dylan McDermott's Remy Scott.
"FBI: Most Wanted" and "FBI: International" are both currently airing on CBS.