FBI: Most Wanted Has Found A Perfect New Lead
Though "FBI" premiered less than five years ago (via IMDb), it's quickly ballooning into a series worthy of superproducer Dick Wolf. The franchise for which Wolf is perhaps best known is "Law & Order," which famously spun off into "Law & Order: Special Victims Unit" and eclipsed its predecessor with a record-setting episode count that continues to grow to this day. "FBI," likewise produced by Wolf, is itself already the progenitor of two spinoffs including "FBI: Most Wanted," which is in the midst of its third season.
On January 24, series lead Julian McMahon — who may look familiar from "Premonition" or "Fantastic Four," among other roles — announced that he will be departing the show for good. While McMahon didn't publicly state a reason for this decision, upon its announcement it became clear that his departure will not be a sudden change but something that has been in the works behind-the-scenes for a while now.
The very next day, on January 25, the producers of "FBI: Most Wanted" announced McMahon's replacement. As it turns out, the "FBI" spinoff's new star is someone who became a fan favorite in the Dick Wolf extended universe just last year.
Dylan McDermott will be the new star of FBI: Most Wanted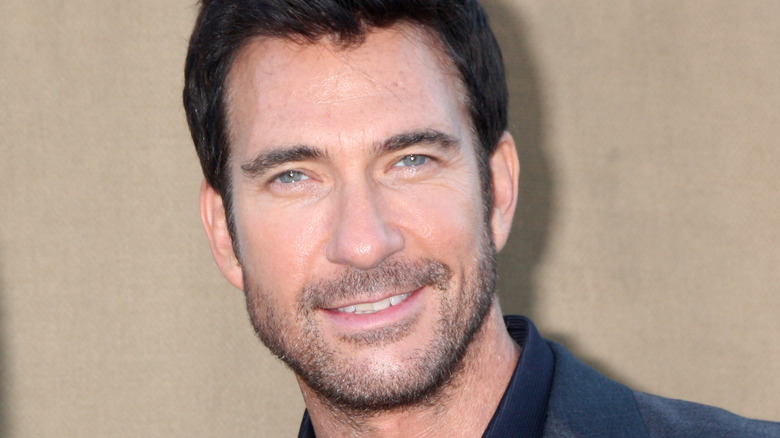 Kathy Hutchins/Shutterstock
According to a new report by Variety, Dylan McDermott will act as a replacement for current series lead Julian McMahon following his departure from "FBI: Most Wanted." McMahon will continue his role as Special Agent and Fugitive Task Force Team Leader Jess LaCroix through March 8. Then, after a short gap during which "FBI: Most Wanted" will be absent a lead actor, McDermott will officially take over in Season 3 Episode 17, which is scheduled to air in April.
This will be McDermott's second time debuting in a role on a Dick Wolf-produced series within just the past year. McDermott is currently a recurring cast member on "Law & Order: Organized Crime," portraying villainous mafia associate Richard Wheatley, which he started in April 2021 (via IMDb). As the star of "FBI: Most Wanted" McDermott will play an entirely new character. His upcoming role will also necessitate his departure from "Organized Crime," meaning that Wheatley's character arc will be coming to a definitive end shortly.
Upon his initial "Organized Crime" appearance, McDermott was signed on for just a single season. His character ended up becoming such a big hit with fans that he subsequently signed what Variety described as a "blockbuster deal" for Season 2. Now, with his newer, bigger role on "FBI: Most Wanted," McDermott will be cementing himself as one of the foremost stars across all Dick Wolf shows on TV.