The Big Question That '70s Show Fans Had About Red And Kitty's Relationship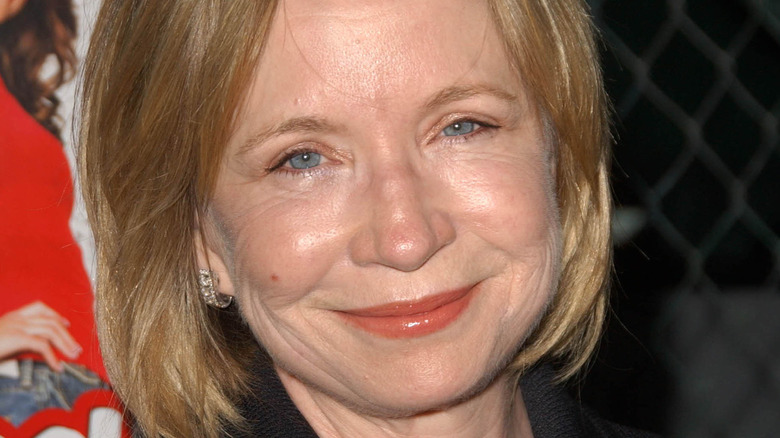 s_bukley/Shutterstock
"That '70s Show" is one of the most beloved sitcoms of all time, largely due to the all-star cast that brought its quirky characters to life. The Fox series, which aired from 1998 to 2006, centers on the life of a high school student named Eric Forman (Topher Grace). Eric likes to spend time in his basement (usually passing around a joint) with his friends, including Fez (Wilmer Valderrama), Steven Hyde (Danny Masterson), and Michael Kelso (Ashton Kutcher). 
His girlfriend, Donna Pinciotti (Laura Prepon), is also a mainstay at the Forman basement, as is Kelso's on-again-off-again girlfriend, Jackie Burkhart (Mila Kunis). Meanwhile, Eric's parents, Kitty (Debra Jo Rupp) and Red (Kurtwood Smith), represent your classic case of opposites attract. Kitty is a lovable homemaker who isn't afraid to hit the booze, while Red is no-nonsense with a wrath worth fearing. 
Even though "That '70s Show" hasn't aired new episodes in nearly two decades, it's one of those series fans love revisiting time and time again (via Reddit). Indeed, the series retains such popularity today that Netflix is soon set to air a reboot titled "That '90s Show." The new series is set to feature many of the original cast, including Eric, Donna, Kitty, and Red (via Variety).  
It's really astounding that Kitty and Red's relationship works as well as it does, considering their stark differences in character. Some fans have come to wonder how it is that their marriage has lasted so long anyway. 
Fans wonder why Kitty and Red are so in love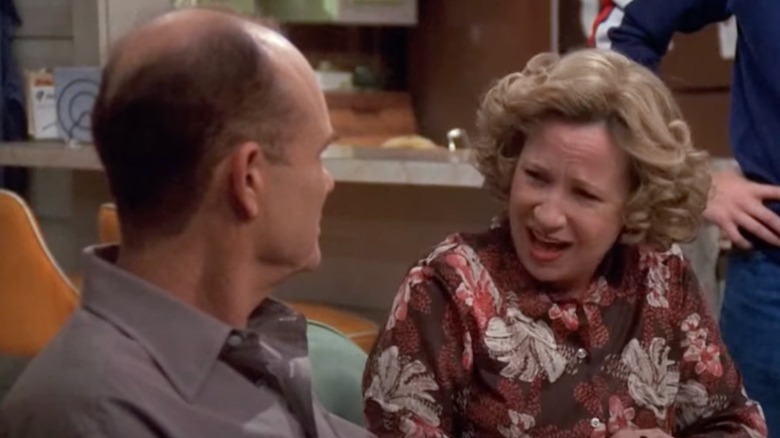 Fox
"That '70s Show" fan u/CuriousSection took to Reddit to ask fellow fans why they think Kitty and Red's marriage is so successful. The fan noted that Red seems to hate everyone, even his own kids sometimes, but never Kitty. Other viewers were quick to offer up theories on why this unexpected pairing is a perfect match.
The most upvoted comment on the post came from u/Tmadred, who described Kitty as the positivity to Red's dark life. "Maybe she's the only person who really understands him and the way he feels," u/Loegky wrote. This user's comment posits that Red and Kitty could just be two people meant for one another, regardless of their behavior in other relationships.
Funnily enough, u/jiji_r did a breakdown of why they think Kitty and Red are each other's "person." According to this user, Kitty understands that Red has experienced trauma and toxic masculinity, but pushes him to be better. "Kitty lets him pretend [he's] a 'big tough macho man' while always playing the soft side, so he can too," they wrote. As for Kitty, they believe that Red helps her feel safe and calm when she gets too worked up and considers resorting to unhealthy coping mechanisms. 
Many fans believe that Red's tough demeanor toward Eric on "That 70s Show" is simply his own unique way of showing love and making sure his son turns out better than he did. "He's a hardass, and he doesn't tell Eric very often how much he cares, but he does," u/sslyth_erin wrote.