The That '70s Show Scene That Went Too Far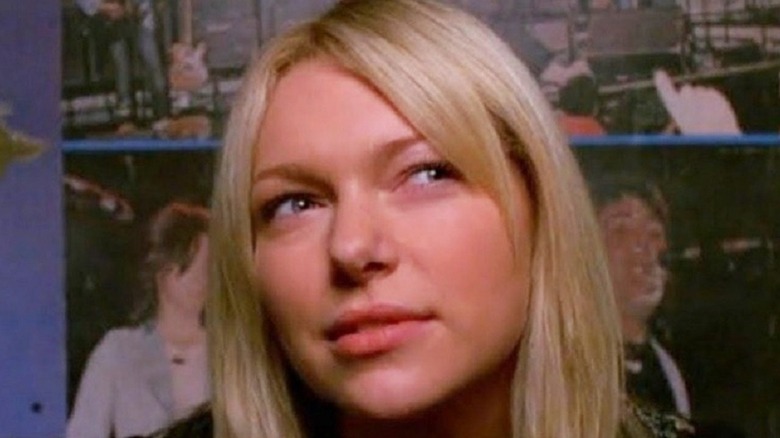 Fox
Even when it was brand new, "That '70s Show" had a sort of classic appeal to it. By definition, it was a show that portrayed the 1970s (mostly) as they were, and so it had a certain appeal with Baby Boomers and Gen-X-ers who could remember a time when the internet didn't exist and people assumed your TV was in black and white unless you specified otherwise. But "That '70s Show" wasn't just random nostalgia bait. It presented many of the flaws in '70s society through a more modern lens, making it ironic that now, over 20 years after the fact, the show itself is also dated to a degree.
"That '70s Show" may have been about the '70s, but it was also a product of the '90s and 2000s. Whether it be in depictions of women, race, or sexuality, modern standards have changed in the last two decades. Some of the jokes throughout the series likely wouldn't fly today.
Nevertheless, it's fair to say that any person willing to take "That '70s Show" for what it is won't be too disturbed by the outdated humor. That is, except for maybe this scene, one that, even for the 2000s, probably went too far with what it was willing to joke about.
The time That '70s Show went a little overboard with Fez's dirty mind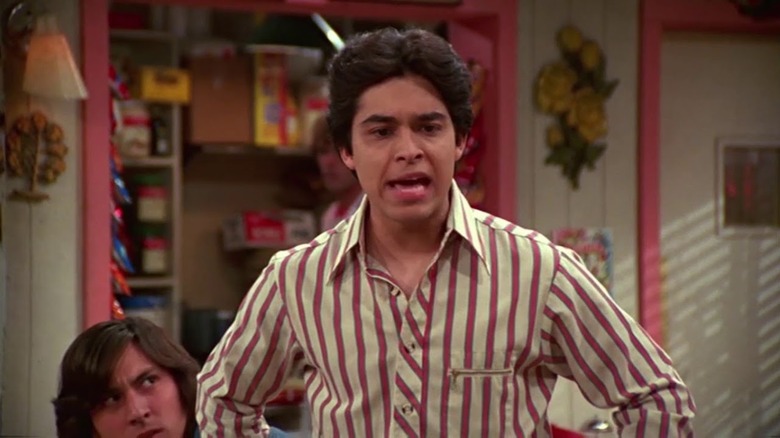 Fox
For much of "That '70s Show," Fez (Wilmer Valderrama) gets a lot of unnecessary flak. As a foreign exchange student, fitting in is a struggle for Fez and that certainly applies to dating. However, that doesn't excuse his perpetually dirty mind. While it's natural for somebody Fez's age to have sex on the brain, there is at least one questionable occasion where Fez's normally-harmless horniness is taken too far.
In the Season 7 episode "2000 Light Years From Home," Michael Kelso (Ashton Kutcher) encounters a personal dilemma in his ongoing relationship with Angie (Megalyn Echikunwoke), Steven Hyde's (Danny Masterson) half-sister. In response, Fez suggests that they perform a maneuver he calls "The Dark Room Switch," where Kelso has sex with Angie in a dark room and secretly switches places with Fez midway through the act. Of course, the joke is that this is not a solution at all, but just a desperate attempt on Fez's part to lose his virginity.
It may seem in character for someone like Fez to say this sort of thing. But having an otherwise likable character like Fez casually suggest raping his friend's girlfriend definitely crosses a serious line, and trying to make it an endearingly funny part of the character's quirky personality is even worse. At the end of the day, it was in poor taste at best and horribly offensive at worst.
If you or anyone you know has been a victim of sexual assault, help is available. Visit the Rape, Abuse & Incest National Network website or contact RAINN's National Helpline at 1-800-656-HOPE (4673).