Why Doctor Strange 2's Elizabeth Olsen Doesn't Watch MCU Premieres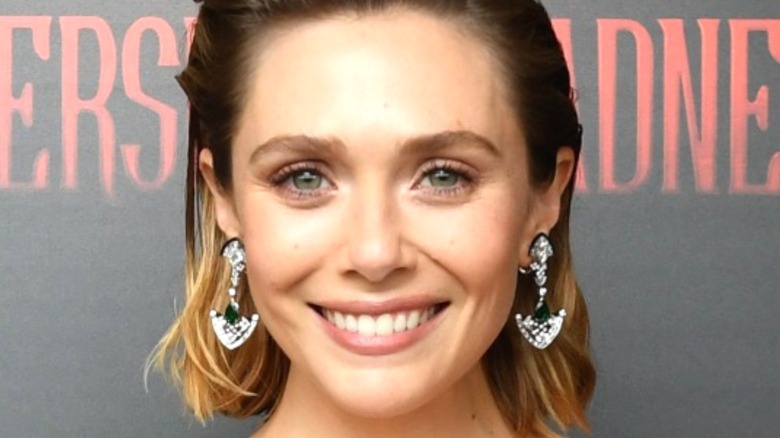 Noam Galai/Getty
"Doctor Strange in the Multiverse of Madness" is officially out in theaters, and as fans across the country flock to their local cinemas to see the action-packed Marvel flick, there's one person you'll surprisingly not find watching the movie this opening weekend: Elizabeth Olsen, aka the Scarlet Witch herself Wanda Maximoff.
The veteran MCU star has apparently sworn off seeing Marvel premieres during opening week, with her revealing the decision during a May 4 appearance on "The Tonight Show Starring Jimmy Fallon." According to Olsen, the debut of "Doctor Strange in the Multiverse of Madness" this week in New York City was no different. "I didn't watch it," Olsen said of the NYC premiere. "I do watch myself, I just decided I can't watch these Marvel movies at a premiere anymore." 
So, what could be the reason for Olsen choosing to not catch the premieres or opening week showings of her MCU films?
The WandaVision star keeps thinking her next Marvel movie will be the MCU's first big failure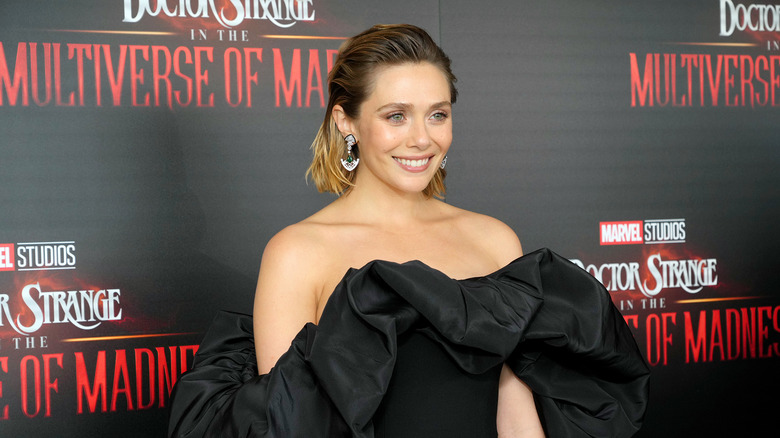 Kevin Mazur/Getty Images
According to Elizabeth Olsen, the main reason she avoids the premiere screenings and opening week showings of her Marvel films is that she's always worried her next MCU flick will be the studio's first big failure. "Every time I just watch it and I look around me and I'm like, 'Well, it's our first flop.' Like every time," Olsen explained to Jimmy Fallon during her "Tonight Show" appearance. "I just think, 'It's our first flop.'" Olsen recalled becoming overcome by the feeling while watching the premiere of "Avengers: Endgame," which, as Fallon points out, is surprising to hear. 
"One of the biggest movies in the history of the world ... and you were like, 'Here we go, we got our first flop,"' Fallon joked. "Yeah, so I just decided that I don't want to put myself through that experience again," replied Olsen, in reference to her premiere anxiety. She told Fallon that she eventually plans to go watch "Doctor Strange in the Multiverse of Madness," just not during opening week. "I'll see it at some point," Olsen assured.