Mitch Pileggi Discusses Why He Might Retire After Walker - Exclusive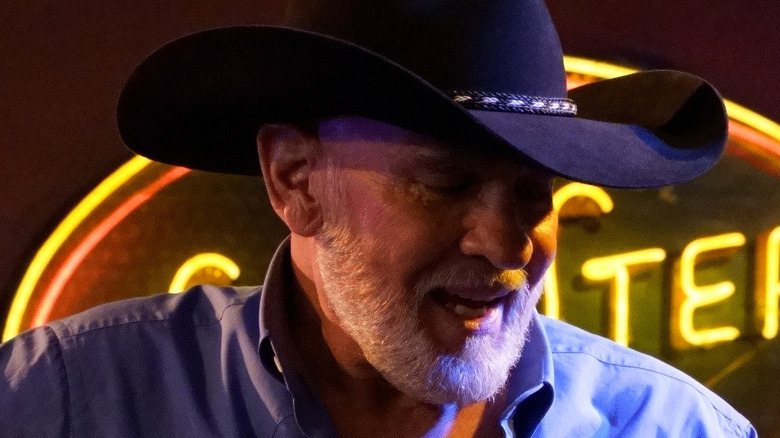 The CW
There comes a time in almost every actor's career when they decide to hang up their cowboy hat. Luckily for fans of The CW's "Walker" and actor Mitch Pileggi, he hasn't decided to do so just yet — and thank goodness since his role as Bonham Walker on the series is easily a fan favorite. However, Pileggi just celebrated his 70th birthday has had an equally impressive and full acting career since the '80s. So, why not end on a high? Pileggi can't say enough great things about the "Walker" set and frequently touts it as the best he's ever been a part of in his time as an actor so he's not ready to say goodbye.
Looper spoke to Mitch Pileggi during an exclusive interview where he said that "Walker" might be his last gig when his career eventually comes to a close. He also revealed why he likely won't be returning to the "Supernatural" world with "The Winchesters" prequel series. And though his retirement may be in the near-distant future, the actor intends to stick with "Walker" to the end. 
Hanging up his spurs in the near future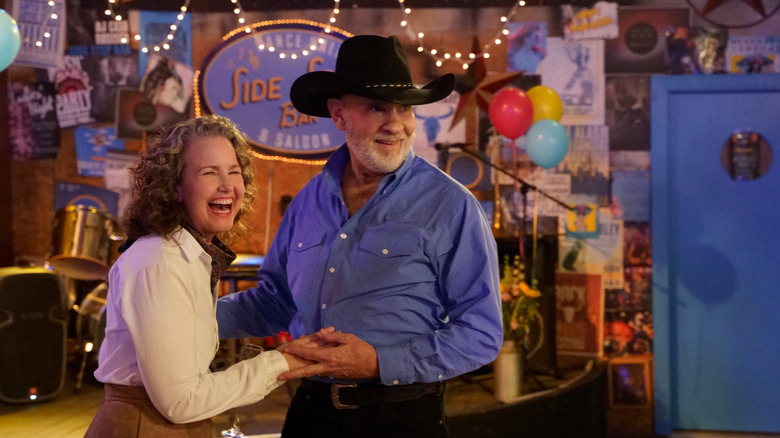 The CW
When asked about the actors or directors that he wants to work with in the future, Mitch Pileggi noted that "Walker" might be his last rodeo. "I don't know if there's much future left for me. I think this is going to be it for me," he said. "The directors that we're bringing in right now, as a matter of fact, I just got a text from Tessa Blake, who is one of our directors, and she's coming back tonight. She was wonderful, and they've brought some really wonderful directors onto the show. Everybody they're bringing in, I've got no complaints. It's been awesome."
Along with possibly leaving acting behind as a whole when "Walker" ends, Pileggi isn't all that interested in playing Samuel Campbell on "The Winchesters," either. "I'm done [with 'Supernatural']. I'm playing Bonham Walker; that's who I'm playing," he explained. "I don't think they're going to want Samuel Campbell back in any way, shape, or form, back on 'Supernatural.' I'm happy doing what I'm doing, and I don't have any desire to ... Well, not that I don't have any desire, [but] I don't think they're going to have any need for any Campbells showing their faces." And really fans are just happy to have him as Bonham even if he never takes on another role or reprises an old one. 
Pileggi's future on 'Walker' is still bright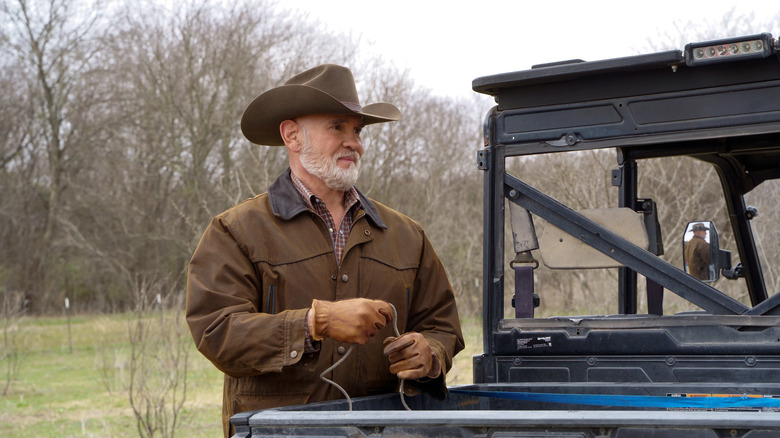 The CW
On what Mitch Pileggi hopes to see from "Walker" in the future, he told Looper, "A lot of good stories. After we got picked up the other day, Jared [Padalecki], he texted me, and he goes, 'We got a lot more stories to tell.' And I said, 'I'm with you to the end.'" So don't fret, "Walker" fans. Even if Pileggi retires after "Walker," that might not be for a while. Pileggi is with Padalecki to the end of the line, and with the series' success, it doesn't seem to be slowing down any time soon. 
Pileggi added, "To me, that's paramount because I know we got the people to carry the water in this thing, and our writers have been doing a wonderful job bringing us great storylines." Well, "Walker" never lacks good storylines, so that shouldn't be an issue.
"That's what I really hope for most, is for that to continue, and I'm sure it will because, like I said, we've got a great group of writers, and our producers are amazing, too. It couldn't be a better situation," Pileggi said. "I know that probably sounds very Pollyanna and all that, but that's the way I'm feeling right now about this. This is actually 40 years of doing this. This is as good as it gets."
New episodes of "Walker" air Thursday nights on The CW.