The Controversy Between Supernatural's Jared Padalecki And Jensen Ackles Explained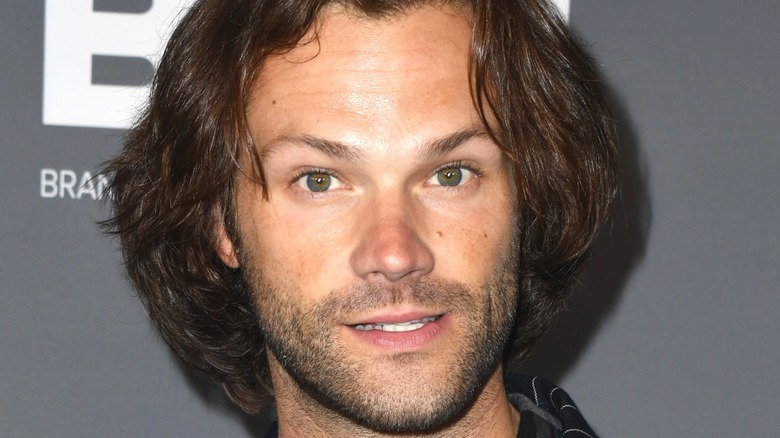 Jon Kopaloff/Getty
In 2005, The WB (later The CW) introduced "Supernatural" — a dark fantasy drama focused on brothers Sam (Jared Padalecki) and Dean Winchester (Jensen Ackles). Sam and Dean travel in their muscle car around the country, fight demons and monsters, and travel to both heaven and hell. The series lasted for 15 seasons and over 300 episodes, becoming a massive hit during its long run. However, all adventures have to come to an end, and in November 2020, "Supernatural" finally concluded with its series finale.
Among fans, it's debatable if the finale lived up to the legendary story "Supernatural" built with its expansive cast and impressive worldbuilding. The ending to "Supernatural" we got may not be what everyone wanted. But at least it finally put the entire franchise to rest, right? Well, maybe it didn't, as details emerged about a potential prequel set in the "Supernatural" world. Known as "The Winchesters," the series would be narrated by Dean and focus on John and Mary Winchester, the parents of Sam and Dean. While the spin-off announcement caused some fan excitement, it also led to some controversy between Padalecki and Ackles.
Jared Padalecki was in the dark about a Supernatural spin-off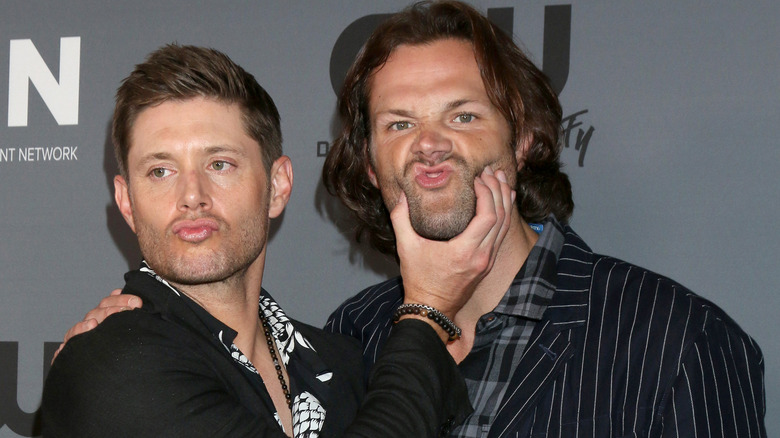 Kathy Hutchins/Shutterstock
Per Variety, "The Winchesters" not only has Jensen Ackles involved by reprising his role as Dean, but it's also executive produced by Chaos Machine Productions, a company Ackles owns with his wife, Danneel Ackles. The announcement came as a shock to many, but especially his former "Supernatural" co-star Jared Padalecki. Per The Hollywood Reporter, Padalecki noted on Twitter no one had initially told him about the spin-off or approached the actor about being involved, and he expressed his disappointment about it. Additionally, Padalecki had some choice words for "Supernatural" co-executive producer Robbie Thompson, calling him a "coward" in a deleted tweet. Thompson is listed as a writer for "The Winchesters."
Fortunately for "Supernatural" fans, it didn't seem to take long for peace to hit between the onscreen Winchester siblings. A day after his initial tweets, Padalecki announced on his Twitter that he and Ackles had a good talk and that their brotherly relationship was back on track. Ackles confirmed this with a retweet of Padalecki's statement, adding how much he missed talking to the actor. Does this mean Padalecki will find some time off as a Texas ranger in "Walker" to become involved in "The Winchesters?" We don't know. But at least there's brotherly harmony between him and Ackles again.