The Only Episode Of NCIS To Be Written By Brian Dietzen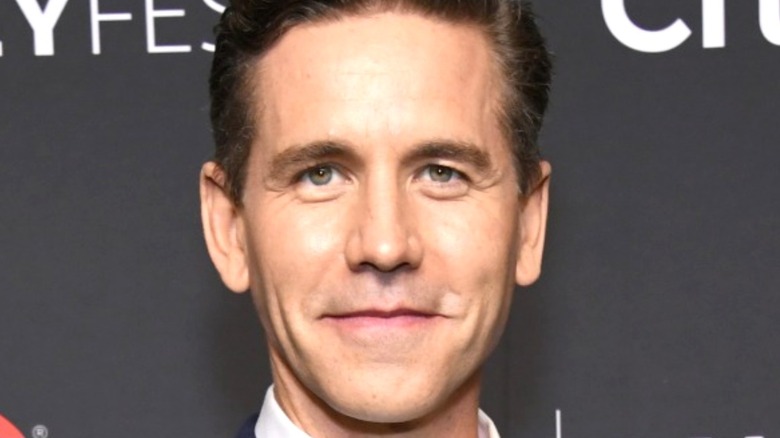 Jon Kopaloff/Getty
The character of Jimmy Palmer (Brian Dietzen) has probably grown and matured more than any other character in the history of "NCIS." When Palmer first arrives in autopsy in Season 1, Episode 21 ("Split Decision"), he is just filling in for the regular assistant of NCIS Chief Medical Examiner Dr. Donald "Ducky" Mallard (David McCallum). While Dietzen's presence certainly increased once Palmer officially became Ducky's permanent assistant, it actually took quite a few years before the character was given a complete backstory.
Luckily, the character's initial lack of screen time didn't deter Dietzen. During some of his early years on the show, he took on additional roles in other projects, such as Matt Keener's "Self-Inflicted" and Cindy Baer's "Seymour Sally Rufus." In 2012, the actor also co-wrote and co-starred in "Congratulations," his first feature film (via IMDb). 
According to Dietzen, these experiences left him with a desire to try his hand at writing an episode of "NCIS," but he was nervous about stepping on toes. During an interview with Variety, the actor said, "We have one of the most talented and under-appreciated writing staffs on television, so I thought that might be seen as hubris and I didn't want to overstep, to be honest." 
However, after a life-altering health scare, Dietzen ultimately decided it was simply time to gather his confidence and do it.
A stroke pushed Brian Dietzen to write The Helpers
After suffering a stroke, Brian Dietzen knew he couldn't keep pushing off the things he really wanted to do, and one of those things was writing an episode of "NCIS." With the help of "NCIS" co-executive producer and writer Scott Williams, Dietzen wrote "NCIS" Season 19, Episode 13 ("The Helpers") (via Variety). 
The episode is as heavy and emotional as they come, with Jimmy Palmer and Kasie Hines (Diona Reasonover) suffering near-death experiences after they are exposed to a deadly toxin. To make matters even worse for Palmer, his young daughter, Victoria (Elle Graper), is visiting him at work that day. And, as if that wasn't bad enough, Palmer faces this particular crisis only shortly after the death of his wife and the sudden, emotional departures of multiple co-workers. According to Dietzen, he felt it was important to work these recent losses into the emotional fabric of the episode. 
"Some of those big things like relationships and love of family is what I wanted to get into in my episode that I wrote alongside Scott," Dietzen said in an interview with Variety. "And, so we get to kind of explore what Jimmy has been going through since the loss of his wife." The episode clearly hit a chord for some viewers. One particularly positive reviewer on IMDb wrote, "Brilliantly conceived and photographed. This scene, right near the end, with the Palmer character speaking to his daughter, will make you think and cry — for real." 
Interestingly, although Leon Vance actor Rocky Carroll regularly directs "NCIS" episodes, Dietzen is the only "NCIS" actor in the history of the series to co-write an episode. According to Dietzen and Williams, they'd be willing to do it all over again. "I really enjoyed the process with him," Williams said. "I would do it again in a heartbeat."