Who Plays Kasie Hines On NCIS?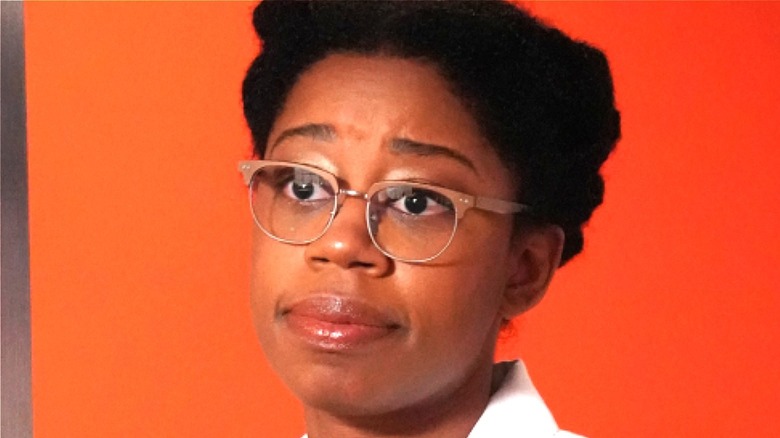 Bill Inoshita/CBS
"NCIS" has consistently been one of the highest-rated television shows for years. The proof is in its 19 seasons and three spin-offs, with one more — "NCIS: Sydney" — coming in 2023 (via The Hollywood Reporter). When Pauley Perrette abruptly decided to leave "NCIS" in 2018, fans didn't think there could possibly be a replacement for the quirky, witty character of Abby Sciuto, who had been part of the cast for all 15 seasons. As the show tried to find the perfect character to fill the gap Perrette would leave behind, it became obvious the answer was right in front of their eyes, in the form of an actor who had been hired for three episodes.
Kasie Hines (Diona Reasonover) was first introduced as Dr. Donald "Ducky" Mallard's (David McCallum) graduate research assistant before becoming a temporary replacement for Abby Sciuto. After a short time, she becomes the Major Case Response Team's new, permanent forensic scientist. Kasie is quirky, loves to wear colorful clothes, and is wound a little too tight. But over the past few seasons, she's begun to relax as she gets more comfortable with her coworkers. Reasonover has loved watching the character grow, telling Pop Culturalist, "She has come into her own. I love Kasie but Kasie was a straight ball of nerves when she first arrived."
Diona Reasonover is a writer and actor
Before getting hired for "NCIS," Diona Reasonover was mainly doing comedy, but she doesn't mind the transition to a more dramatic show. "I'm classically trained, so I actually started off pretty much doing Shakespeare, Ibsen and Chekov. ... This is getting to combine my two worlds," she told Parade. "I didn't start comedy until really 2011 and I simply started doing improv and sketch because I was tired of going on stage and pretending to cry for two and a half hours."
Reasonover loves writing just as much as acting and was a writer on the critically acclaimed "I Love You, America" and "Adam Ruins Everything." Some guest roles in "Girl Meets World," "2 Broke Girls," and "Transparent" helped boost her acting profile, and in 2017, she was cast as Estelle Kronish in "Future Man," starring Josh Hutcherson and Haley Joel Osment. Since joining "NCIS, she's been focusing more on acting than writing, with a co-starring role in "Film Fest" and a guest role in the series "No Activity."
In the one episode Reasonover got to work with Pauley Perrette, she remembers her being "so warm. She gave me this huge hug. She could see that I was nervous and she told me, 'Just be yourself,' and it was so comforting."