Which Model On The Price Is Right Filmed The Most Episodes?
"The Price Is Right" first began in 1956, but the version of the show audiences know and love really debuted in 1972 (via New York Daily News). In the 50 years since, the competitive series, in which contestants must guess the price of merchandise, has followed a basic formula. This includes pricing games and the famous "Showcase Showdown," when the top players vie for prize collections based on whether they can guess their retail value, all presented by beautiful models. Even when the show changed hosts, shifting from Bob Barker to Drew Carey in 2007, the structure of the episodes has remained the same while airing five days a week.
The models in "The Price Is Right" were originally called "Barker's Beauties" from 1972 to 2007 until the host left the series. However, the history of their time in the show has been controversial. Multiple women have sued the producers for mistreatment, including gender discrimination and wrongful firing (via The Hollywood Reporter). One former model, Dian Parkinson, also sued Barker for sexual harassment (via AP News). Despite the notorious history, many professional models have remained in the show for years at a time. In fact, one actor in "The Price Is Right" stayed almost as long as Barker did, currently holding the title for the model who filmed the most episodes of the series.
Janice Pennington was a model on The Price Is Right for nearly three decades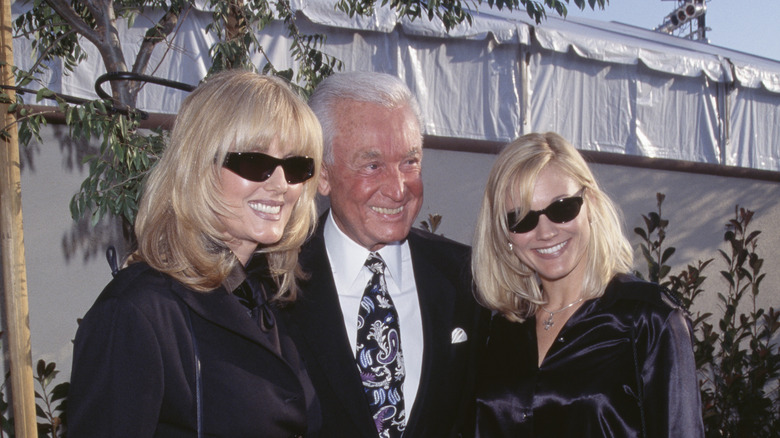 Michael Ochs Archives/Getty Images
Janice Pennington's main job for nearly 30 years was to present showcases and incredible prizes to excited contestants on a game show. Pennington is credited as appearing in a total of 5,503 episodes of "The Price Is Right," and is the longest-running model in the show's history, serving from 1972 to 2000 (via IMDb). Even after a camera knocked her unconscious during a taping, leading to scarring, the model continued to show up to work (via Los Angeles Times).
Yet Pennington was dismissed from her longtime employer in October 2000 alongside several other female employees of the show, allegedly after they testified against Barker in a lawsuit from model Holly Hallstrom (via Court TV News). Pennington commented on the firing that "[Barker] never said a word. My manager called Barker the next day and left a message, but he never returned our call." The former employees sued Barker and the show's production company, Pearson Television, and eventually settled out of court (via Los Angeles Times). 
Pennington at least received compensation, but she had to sign a confidentiality agreement and couldn't even tape a goodbye episode. Her final outing in "The Price Is Right" aired in December 2000, without the show acknowledging at all that she was leaving for good. To this day, Pennington still holds the record for filming the most episodes of the game show.