The New Amsterdam Episode You Likely Didn't Know Lucy Liu Directed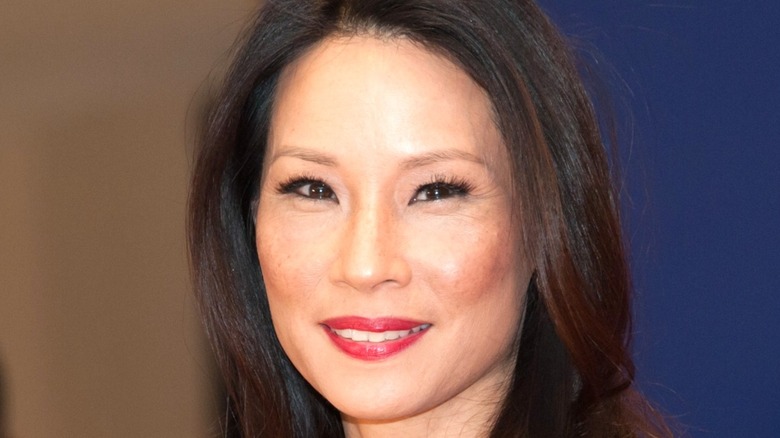 Rena Schild/Shutterstock
NBC's medical drama "New Amsterdam" has followed the trials of Dr. Max Goodwin (Ryan Eggold) since 2018 as he tirelessly reinvigorates a historic American medical institution. Through the first four seasons, there has been plenty of love, drama, and tears to go around. The show has taken fans on quite the journey, but it's one that will soon be drawing to a close.
What audiences might not remember about the show, however, is the presence of actor Lucy Liu. If you're scratching your head and trying to think of when she popped up as a guest star for a multi-episode arc, don't worry, you didn't miss her there. The actor, who has been a veteran of Hollywood since the early '90s and starred in movies like "Charlie's Angels," "Kill Bill," and "Kung Fu Panda," didn't appear in front of the camera on "New Amsterdam." Liu instead directed an episode of the show for NBC, and it's a standout, too. 
Lucy Liu directed a well-regarded Season 2 episode of New Amsterdam
Lucy Liu directed the "New Amsterdam" Season 2 episode "Hiding Behind My Smile," and it happens to be one of the higher rated episodes of the show among viewers, boasting an 8.2/10 on IMDb. The episode delivers some exceptionally emotional moments, like when Dr. Iggy Frome (Tyler Labine) breaks through a teen patient's rough exterior to help him understand why he needs his parents by his side. It also builds up the romantic chemistry between Dr. Max Goodwin and Dr. Helen Sharpe (Freema Agyeman), as Max also deals with being a single parent. The episode aired at the end of January 2020, just over halfway through the series' 2nd season, and right before the show began to grapple with the COVID-19 pandemic by the season finale.
While "New Amsterdam" was Liu's most recent directorial effort, it was by no means her first. She directed an episodes of "Why Women Kill," and stepped behind the camera numerous times for "Elementary," both series she simultaneously acted in. She also sat in the director's chair for "Law & Order: Special Victims Unit," "Luke Cage," and "Graceland" (via IMDb). It's safe to say that with a track record of directing for such popular titles, coupled with her stellar in-front-of-camera career, there'll be no shortage of Lucy Liu's presence on audience's screens anytime soon.