The Real Reason Upload Season 2 Was So Short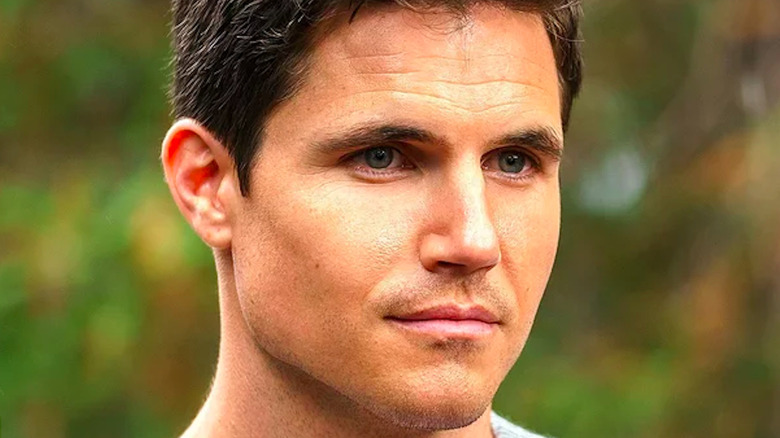 Amazon Prime
Produced by "The Office" creator Greg Daniels, the Amazon Prime sci-fi comedy "Upload" recently returned to the streaming platform with its 2nd season. Upon its initial release in 2020, the show received praise from critics for its biting wit and strong core ensemble (via Rotten Tomatoes). "Upload" centers on protagonist Nathan Brown (Robbie Amell) when he "wakes up" in the digital afterlife following a suspicious car crash. A muddled Brown discovers that his wealthy girlfriend, Ingrid Kannerman (Allegra Edwards), has paid a hefty sum to upload his consciousness into a virtual paradise known as "Lakeview." During this time, Brown unexpectedly finds himself harboring feelings for Nora Antony (Andy Allo), his sarcastic service representative. Along the way, both Brown and Antony begin to suspect that his death was far from accidental.
In an interview with the New York Post, Daniels revealed that he originally formulated the idea while trying to write a new sketch for "Saturday Night Live" in the late '80s. As the screenwriter explained, "I was like, 'What else could be digitized, what if we could digitize ourselves?' It would be a way for human beings to create our own form of heaven. And I was like, 'Well, if we did it ourselves, we would screw it up.'"
The Season 2 debut has similarly garnered a positive reception from critics (via The A.V. Club). However, the second installment of "Upload" has raised questions about its noticeably truncated length.
COVID-19 affected the number of episodes this season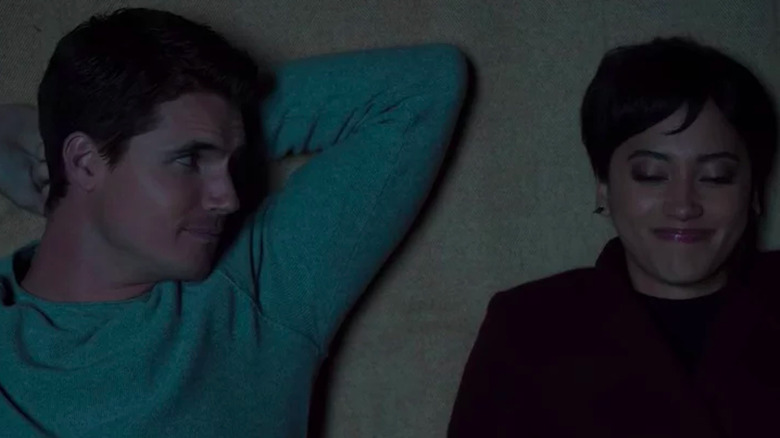 Amazon Prime
Season 1 of "Upload" was comprised of 10 episodes, while Season 2 was shorter, with just seven episodes in total. To explain the condensed length, Robbie Amell alluded to the constraints imposed by the COVID-19 pandemic. "It took the same amount of time to shoot seven as it would have to take to shoot 10," the actor told Digital Spy. "So just with COVID restrictions, testing, having to group people into different bubbles ... it just took longer." At the same time, Amell added that Greg Daniels had a specific storytelling philosophy, one which pushed for the narrative to shape the arc of the season. Quoting Daniels, Amell articulated that "Story should dictate episode count, episode count shouldn't dictate story."
However, despite this context, many fans of the show have expressed confusion and disappointment in regard to the abbreviated second season. On a Reddit thread, u/ViKKED observed that "Upload" season 2 "ends very abruptly" and fails to provide "closure for the story arc." Other users disclosed similar concerns, citing a rushed narrative that did not offer the same sense of plotline cohesion as season 1. U/account-name-here-72 admitted, "I was shocked when there wasn't another episode. It needed one more episode to wrap it up and set up a new season." Highlighting the same point, u/DancingOnACounter added that "the ending felt like someone stopped talking mid-sentence."
As a result, despite praise from many critics, viewer satisfaction for "Upload" season 2 arguably remains divided. For some fans, the show's allure has only led to a call for a more substantial season length.