Giancarlo Esposito Reveals What Surprised Him The Most About Better Call Saul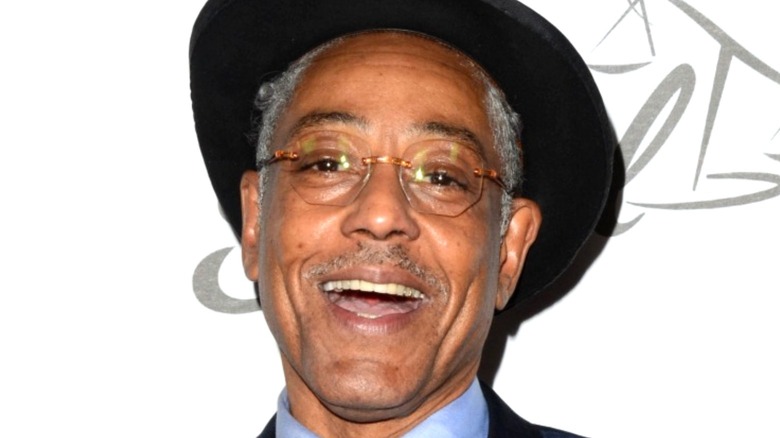 Hutchins/Shutterstock
When Giancarlo Esposito appeared as drug kingpin and chicken chef extraordinaire Gustavo Fring on "Breaking Bad," it launched a new chapter in his career. Esposito is now one of the most in-demand actors when it comes to playing villains, having starred as the evil Moff Gideon on "The Mandalorian," a corrupt corporate leader on "The Boys," and voicing Lex Luthor on the animated "Harley Quinn." He even appeared as a 3D rendering of himself for the video game "Far Cry 6," in which he played the bloodthirsty dictator Anton Castillo.
Fring suffered a notoriously gruesome end on "Breaking Bad," so when he returned once more for the prequel spin-off "Better Call Saul," fans were thrilled to see him again. Though Esposito is, of course, much older than he was when he first played Fring, "Better Call Saul" is set about half a decade prior to "Breaking Bad," and charts the rise of the "chicken man" as he stakes out his claim to the New Mexico drug trade. The prequel also shows fans how Gus came to rely on Mike Ehrmantraut (Jonathan Banks) as his right-hand cleanup man.
But Esposito is an actor's actor, the kind of performer who picks and chooses his roles, and he wasn't immediately on board with returning to the "Breaking Bad" universe. Now that he's been on "Better Call Saul" for several seasons, he's still finding new surprises in the character of Gus Fring. As it turns out, one thing surprised him the most about the version of Gus we see on "Better Call Saul."
Giancarlo Esposito was surprised by his character's viciousness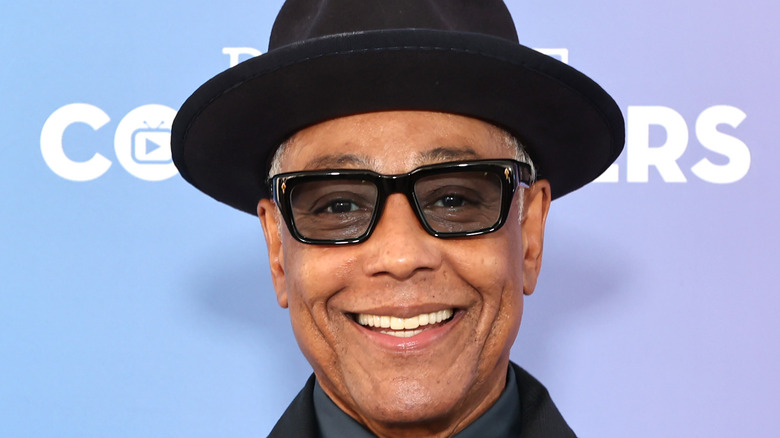 Amy Sussman/Getty Images
While the Gustavo Fring we meet in "Breaking Bad" is a man fully in control of his small empire, the Gus of "Better Call Saul" is still in the process of building it. He's a much more erratic and volatile character, and even Giancarlo Esposito was surprised at how vicious the character could be. Speaking with Collider, the actor explained the challenges of playing a younger Gus, saying, "I've been playing a guy who's got it together for so long, and all of a sudden, I'm a guy who doesn't have it so together. How much of that do I show?"
Esposito recounted being with "Better Call Saul" ADR master Kathryn Madsen, watching a scene between Mike and Gus from later in Season 6, during which he felt like his performance was over the top. According to Esposito, he had to be reminded of the other moments that made that particular scene fit in with the character. "I went, 'Wait a minute. That's not the Gus I know.'" Esposito said. "And then Kathryn went, 'But remember this, remember that.' And I went, 'Oh, I'm just uncomfortable with this guy.'"
Although Gus can often appear to be totally in control of a situation, subtle aspects of Esposito's performance suggest a sense of turmoil within the chicken maestro, adding to his terrifying on-screen presence. Indeed, Gus's most brutal crime so far took place on "Better Call Saul." "I feel sometimes like a little boy in that I am in wonder and enchanted by the world," said Esposito, "but when you take my toy away and I don't get what I want, I'm vicious. That, to me, is a great analogy for who Gus really is under me."