The Intense Chicago P.D. Scene Jesse Lee Soffer Calls His Favorite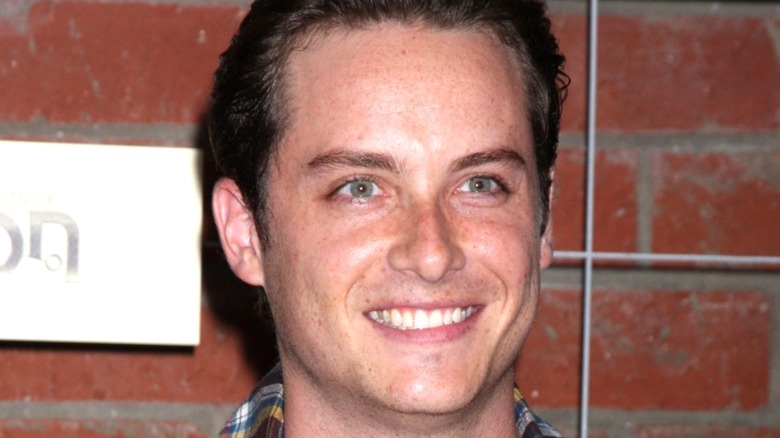 Kathy Hutchins/Shutterstock
With nine seasons and over 185 episodes of the long-running hit "Chicago P.D." under his belt, Jesse Lee Soffer's Detective Jay Halstead has seen more than his share of heart-pounding action in the series. From battling brilliantly twisted serial killers to tangling with heavily armed gang-bangers to dealing with a city-wide bio-weapons attack, Detective Halstead has proven himself up to the task time and again. And while he's a highly respected, totally trusted colleague to fellow cops like Intel Unit head Hank Voight (Jason Beghe), detective Hailey Upton (Tracy Spiridakos) and others at the 21st District CPD H.Q., his willingness to risk his life in a headlong pursuit of justice can sometimes get him into trouble. As a result, he's been shot, kidnapped, and even seen an innocent bystander accidentally shot and killed by a bullet from his own gun.
As turns out, however, Soffer's stint as a member of the One Chicago universe of shows didn't begin with "Chicago P.D." He actually first showed up as Detective Halstead in "Chicago Fire" in 2013 and since then has appeared in crossover events sharing storylines between "Chicago P.D.," "Chicago Fire" and "Chicago Med" (via IMDb). And while almost every single appearance of his featured seriously over-the-top action of one kind or another, what's the one super-intense scene from "Chicago P.D." that this actor recalls as his all-time fave?
Soffer considers this Chicago P.D. scene his favorite adrenaline rush
The scene that Jesse Lee Soffer looks back on as one of the most memorably intense in his entire CPD career took place in the very first season of "Chicago P.D." back in 2014. The episode is titled "8:30 PM," and is the second part of a two-part crossover event that kicks off with the "Chicago Fire" installment "A Dark Day." That episode of "Fire" opens with a powerful car bomb being detonated in front of a Chicago hospital just as a charity event is about to begin. In the ensuing chaos of multiple injuries and the response of various emergency and law enforcement agencies, it's discovered that there's another bomb set to blow.
As the crossover "Chicago P.D." episode picks up the action, Halstead and the Intel Unit are frantically searching for the bomber behind the attack. The scene that has stuck with Soffer sees him and the I.U. team stacked up in front of a suspect's door, preparing to break it down. Describing the moment in a clip from a recent One Chicago Day Chi-Hard Fan Event on YouTube, Soffer recalls, "My favorite scene that I have done I think it's the first [season], there's a scene where we kind of all get into like a tactical line and I just remember feeling so much adrenaline and so much excitement because I knew this show was going to be kind of bad***." 
So, while the actor has certainly had plenty of unforgettable moments during his multiple seasons in "Chicago P.D.," it's this pulse-pounding scene in the "8:30 PM" episode that he ranks GOAT.