The Transformation Of Jesse Lee Soffer From Childhood To Chicago P.D.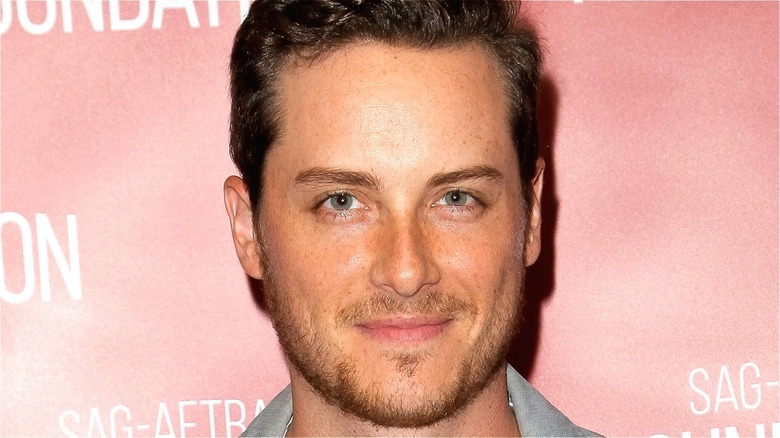 Tibrina Hobson/Getty
"Chicago P.D." has a few major advantages compared to most police procedurals. It benefits greatly from the fact that it's part of the "One Chicago" universe, so it can always reach into a deep pool of established, well-liked characters from its sister shows. Even more importantly, the show wouldn't necessarily even need these occasional boosts from "Chicago Fire" and "Chicago Med," since it has a great cast of likable characters that are easily able to stand out on their own.  
From its very inception, one of the show's most important characters has been Jay Halstead (Jesse Lee Soffer). Rumors about Soffer leaving "Chicago P.D." have occasionally emerged, but he's still very much with the show, and the fan-favorite "Upstead" relationship between his character and and Hailey Upton (Tracy Spiridakos) has only gotten better. As such, the immediate future of the actor seems pretty clear — but how familiar are you with his past? Let's take a look at the transformation of Jesse Lee Soffer from childhood to "Chicago P.D." 
Jesse Lee Soffer started acting at an early age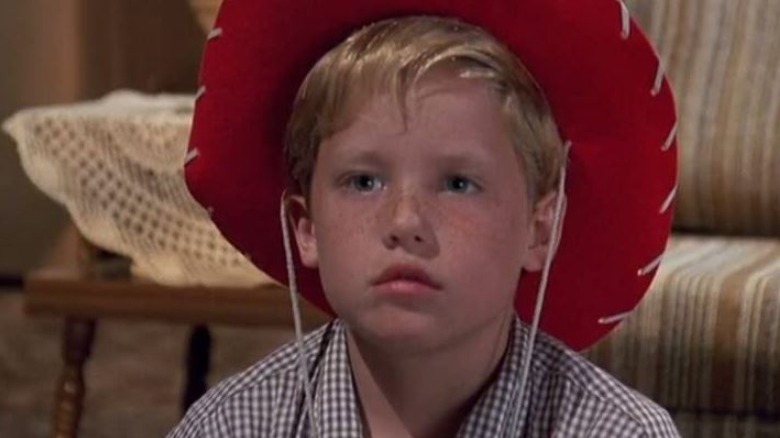 Universal pictures
It would be hard to imagine the hard-boiled Detective Jay Halstead as an adorable child star, and indeed, you're not going to find a kid called Jesse Lee Soffer in movie credits. Of course, this is largely because back in the day, he used to go by Jesse Lee.
Yes, Jesse Lee, sans Soffer, was indeed a child star — and not any child star, either.  His first major movie role was in "Gremlins" director Joe Dante's 1993 comedy "Matinee," in which he played military brat Dennis Loomis who — together with his brother Gene (Simon Fenton) — becomes interested in the work of a shady horror producer (John Goodman). 
Young Soffer appeared in a number of movies and shows during his child actor phase. Perhaps most notably, he appeared in the 1995 "Brady Bunch" movie and its 1996 sequel as the daydream-prone Bobby Brady. Yes, young Bobby Brady grew up to be Jay Halstead. Consider your mind blown. 
Jesse Lee Soffer was a sports prodigy and a soap opera heartthrob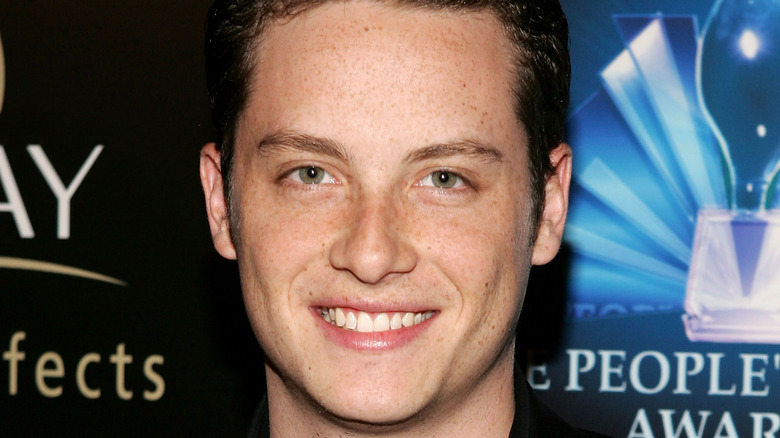 Frazer Harrison/Getty Images
After Jesse Lee Soffer's child star days, he disappeared from the acting scene for a few years. He was extremely visible at school, though, because he was a talented rower, basketball player, and varsity soccer player (per Men's Journal). "I liked being one of the fastest guys on the field," he's said of his days as an athlete. 
When Soffer reemerged on the acting front, he did so with a bang — although in a way that, like his child acting phase, might be quite alien to the fans who only know him from the "One Chicago" franchise. From 2004 to the show's end year in 2010, he was part of the sprawling cast of long-running CBS soap opera "As the World Turns."  Soffer's performance was nominated for three Daytime Emmys for Outstanding Younger Actor in an Drama Series, as well as a Soap Opera Digest Award and a Gold Derby Award. Though he didn't actually win any of those awards for his role as Will Munson, it's probably safe to say that he definitely made his presence known. 
Jesse Lee Soffer ventured into crime drama in The Mob Doctor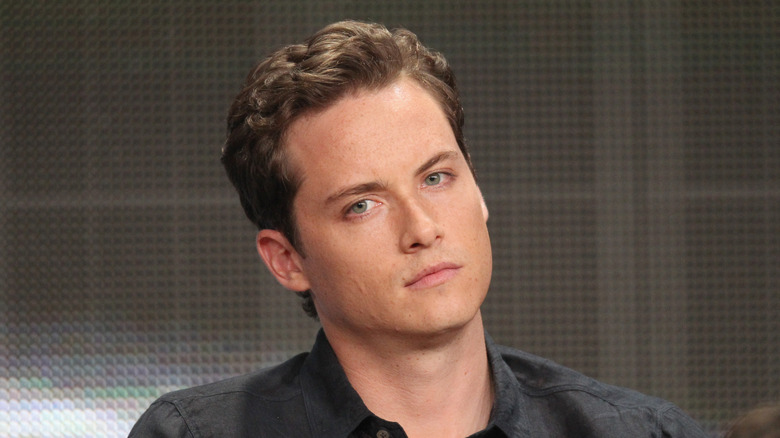 Frederick M. Brown/Getty Images
In 2012, Jesse Lee Soffer was still a year removed from the commanding presence of Detective Jay Halstead, but his roles had already started shifting toward the path that would soon take him into the "One Chicago" franchise. He was part of the star-studded cast of Fox's medical crime drama "The Mob Doctor," alongside Jordana Spiro ("Ozark"), William Forsythe ("Once Upon a Time in America," "Raising Arizona"), Željko Ivanek ("Damages," "Three Billboards Outside Ebbing, Missouri"), and an all-star team of recurring characters played by major names like Jennifer Beals and Michael Madsen. The show focuses on  Dr. Grace Devlin, who ends up working his brother's (a very fresh-faced Soffer) mob debt off by offering her medical services to criminals.
The Mob Doctor only lasted for one season, but it certainly seems to have gotten Soffer noticed, seeing as he joined the budding "One Chicago" universe soon afterwards. 
He started playing Halstead in Chicago Fire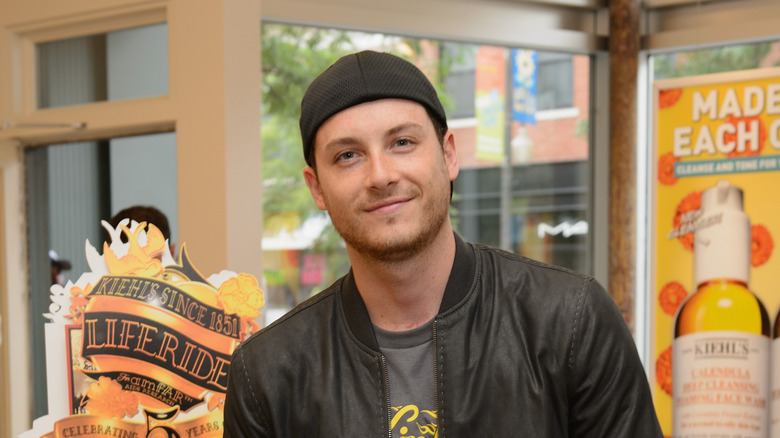 Daniel Boczarski/Getty Images
Before Jesse Lee Soffer became one of the best reasons for watching "Chicago P.D.," he honed his Halstead game in the original "One Chicago" show, "Chicago Fire." As fans of the "Chicago" shows know well, Jay Halstead enters the "Chicago" universe as an undercover police officer in the 2013 "Chicago Fire" episode "A Problem House." 
Since Soffer was fresh off his significantly less bulky turn in "The Mob Doctor," he was aware that his physique needed work in order to develop the powerful frame Halstead is known for. In fact, as the actor told Men's Journal, he didn't really start focusing on building mass until he was cast in "Chicago P.D.," which is when he started working on the kind of physique that would be more believable on a career cop. ""I'm playing a cop in Chicago," Soffer said. "So I have to look beefier — like a guy who eats steak and potatoes."
Soffer trained extensively to portray Halstead in Chicago P.D.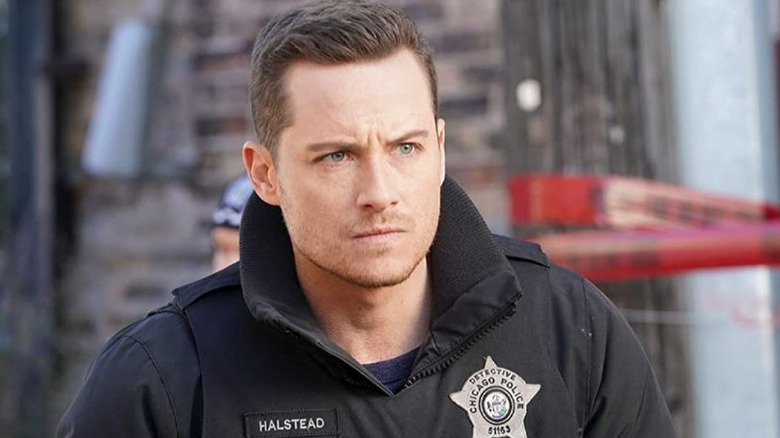 NBC
"Chicago P.D. has been on air since 2014, and Jesse Lee Soffer's Jay Halstead has been a mainstay of the show throughout its run. He has certainly reached his goal to gain more muscle mass, and as he revealed in a 2015 interview with Bello Magazine, he's put in the work to believably play a police officer, too. "We did a lot of training," he said.
In fact, the presence of on-set experts mean that Soffer's day-to-day during filming is full of police tips and training. "From the beginning, we were working with a guy named Brian Luce and another one named Walt Smith who are our technical advisors," he said. "And both have probably combined 50 years on the force and have done all sorts of different jobs from intelligence to narcotics, and they are hanging around with us all day every day, giving us tidbits here and there about what someone might be thinking in a situation. That just enhances the performance for us."
As Soffer has grown into the role both physically and mentally, his skill set has expanded to the point that in a TV Guide Magazine's Fan Favorites Comic-Con@Home panel discussion, he noted that he and Nick Gehfluss — who plays his onscreen brother — once actually rescued a lady from a car that had veered in a ditch. "It was like a weird meta experience for her that like the Halstead brothers were saving her life," Soffer recounted the incident.