Russian Doll's Charlie Barnett Reveals Whether Or Not He's Game To Return To The Arrowverse - Exclusive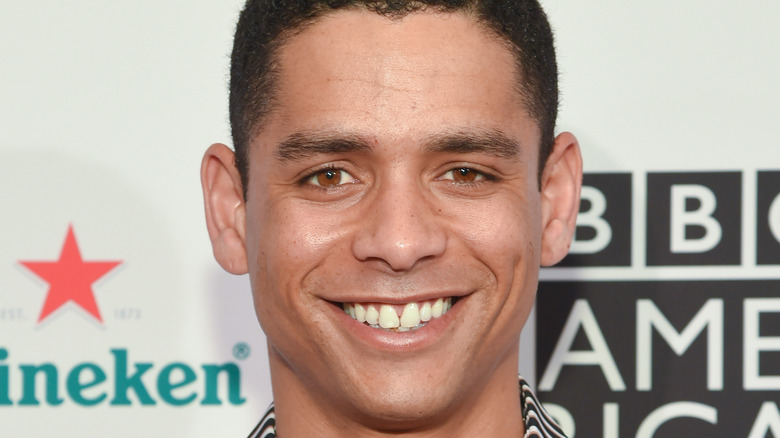 DFree/Shutterstock
The fate of the Arrowverse is up in the air. With the recent "Batwoman" and "Legends of Tomorrow" cancellations (via Den of Geek), the once swimming franchise seems to be sinking, with only two shows currently putting out new episodes. While Arrowverse newbie "Superman & Lois" and The CW staple "The Flash" already received renewals (per EW), it's unclear whether or not this news will impact future seasons or the intended fledgling series "Gotham Knights." Either way, with far fewer shows airing, the chances of fan favorites returning from ended Arrowverse series just went down — a lot. 
However, fan-favorite characters returning for cameos here and there might be what the fandom needs to ice the wounds of the cancellation news. We just might see a shift in the cast lists of these series. It wouldn't be the first time, after all. Most of the characters who spun off to their own series started on an earlier show — and let's not forget the crossovers. During Looper's exclusive interview with Charlie Barnett, the "Russian Doll" actor dished on whether or not he would be game to return to the Arrowverse and also revealed what it was like working with Arrowverse co-star Kat McNamara.
True friends turn you into a comic book nerd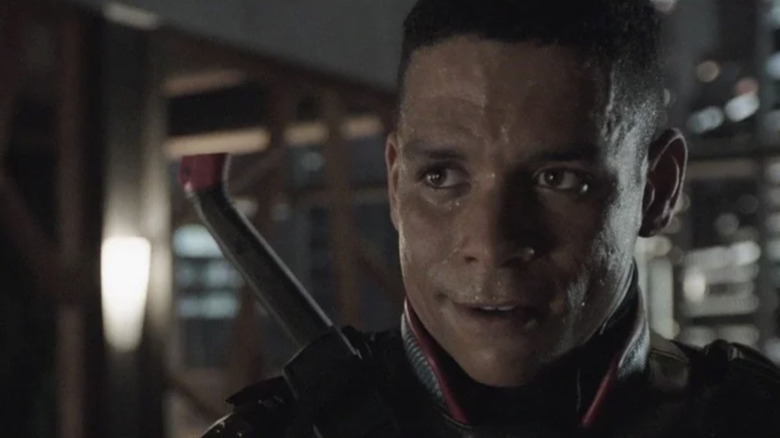 The CW
Though he only appeared in a few episodes of "Arrow," Charlie Barnett's time on set left a great impression on him. On whether or not he'd return to the Arrowverse, he said, "I'm never going to say no to a job, but oh, it was really fun. It was an unexpected thing. I was not a fan of 'Arrow' prior. I wasn't even a big fan of comic books as a kid. I got into them later in life."
Luckily, Barnett had some nerds in his life who showed him the way into the world of comics. He added, "Honestly, a lot through Yuri Sardarov, [who] opened my eyes while working on 'Chicago Fire.' My partner ... grew up watching Batman and the Joker and all the cartoons and stuff. I've had a love interest that drew me in, and it was so much fun because it was something different."
Of course, Barnett got to dabble into hero and villain territory as John Diggle Jr. (and Deathstroke). "I've never gotten to play a supervillain/superhero, not [the] same word, depending on what side you're on," he said. "I really wanted to, and I went into that audition thinking 'Whatever, they're not going to cast me ... They want somebody [aged] 22 and beautiful. I'm weird,' [but] they did. They took a chance, so I was really happy."
He treasured his time working with Kat McNamara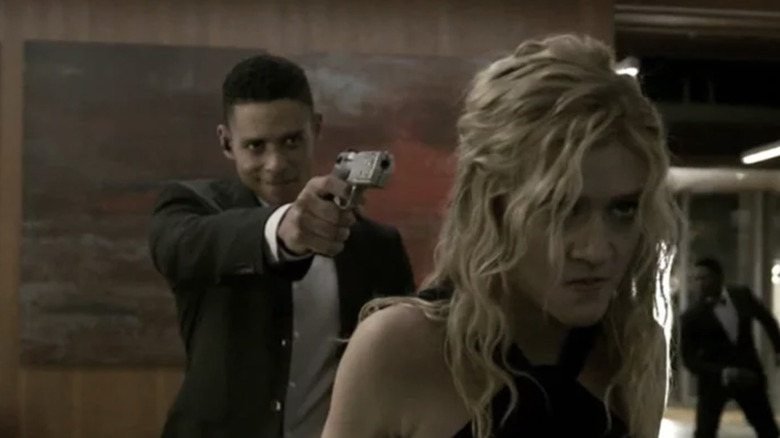 The CW
Everyone who's worked with Kat McNamara has nothing but lovely things to say about her, and Charlie Barnett is no different. "Kat is one of those women that ... Not to dog on the men in my life, because they were a lot of great men in my world that I look up to, but I feel like I meet women in this industry specifically who are the most powerful living souls I've ever met. [They have] abilities that are ... I can't even imagine," he said. 
McNamara's range is certainly a gift, both on and off the screen. Barnett seconded that, noting, "Kat can do everything in anything she puts her mind to ... I need to latch on and understand how [to] do it. I'm always blown away by her." He added, "I did also get to work with her on a friend's really small budget film in Texas [called 'Dance Dads']. I didn't even know Kat was going to be there. I walk in, and I was like, 'Kat!' We had a lot of ... We were there for like one day. It was like passing ships in the [night]."
"Russian Doll" Season 2 is now streaming on Netflix.