Is Brandon Prado Leaving Chicago Fire?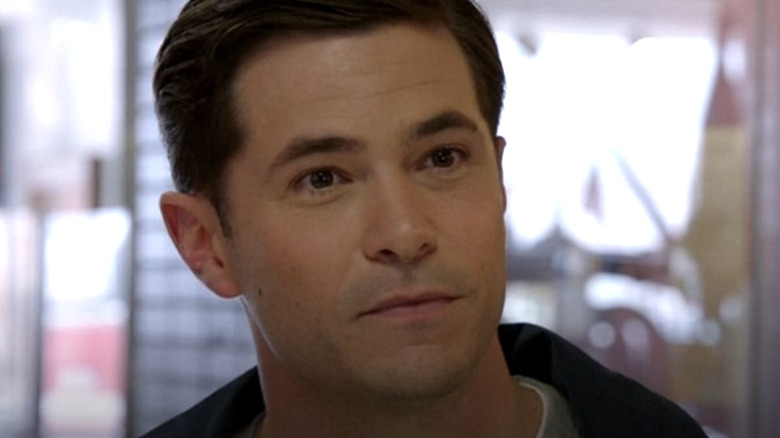 NBC/Peacock
As Todd Graham on the NBC action hit "Chicago Fire," Brandon Prado has so far appeared in just two episodes of the long-running series. But does his brief on-screen time mean he's not really a key player and could be leaving the series soon, or is he in it for the long haul?
Both of Graham's stints on the show occurred in Season 10 of the series. Debuting in the "Show of Force" installment, he made his second appearance in the episode "Finish What You Started." As an aspiring firefighter eager to join the Firehouse 51 squad, Graham clearly has to prove himself if he expects to stick around. And the truth is, in this latest episode, he does have a bit more one-on-one interaction with the team. That interaction takes place between Graham and veteran first responder Christopher Herrmann (David Eigenberg) at the Firefighting Academy, where Graham tells Herrmann he has entered firefighter training, and that Herrmann's earlier kind words about Todd's brother John are responsible for inspiring him to start the training program. What's more, Herrmann then tells Graham he'd like to buy him a drink at Molly's Pub, the "Fire" squad's regular off-duty hang out — a sure sign of positive feelings in general. 
Taking all of the above into consideration, what evidence can we point to that Brandon Prado's character will be around on "Chicago Fire" going forward?
Brandon Prado won't be leaving Chicago Fire anytime soon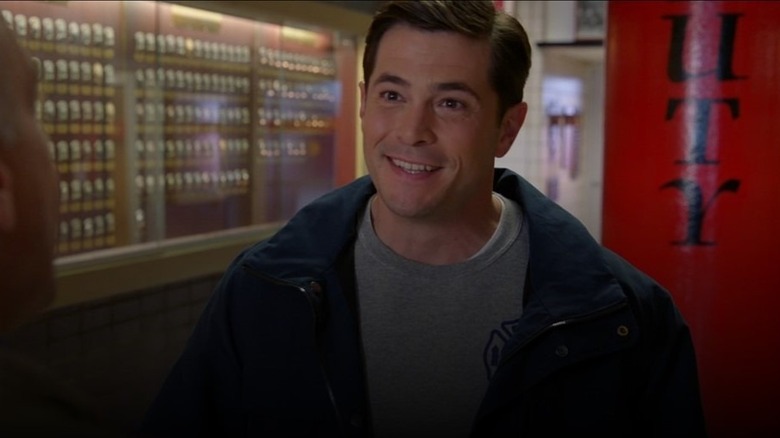 NBC/Peacock
As fans of all three shows in producer Dick Wolf's One Chicago franchise know only too well, characters in any of these series can be killed off, reassigned or written out in some other manner at any moment with little or no warning. That's part of what keeps these shows exciting, and truthfully, getting attached to any character is always a risk. However, as a recent Deadline interview with "Fire" showrunner Derek Haas revealed, this will not be the fate awaiting Brandon Prado's character –- at least, not in the immediate future.
"We thought Todd really popped when we first see him with Herrmann [David Eigenberg] at the Academy reading [Todd's brother John's badge]," Haas told Deadline. The "Fire" exec then went on to drop another hint that fans will be seeing more of the Graham character as the show continues, saying, "We just thought it would be cool if Herrmann went back to the Academy for another reason and he sees Todd there again who reveals he's now a candidate for the fire academy. The Academy takes time but it would be fun to see him emerge as a firefighter." 
So while characters can indeed vanish in the blink of an eye from "Chicago Fire" or any One Chicago show, it appears that Haas' comment about Graham's ongoing training at the Academy seems to show Prado will be around for the near term, if not longer. More than likely, Prado's true tenure as a character in the One Chicago universe has only just begun.